Thursday 10/19/00
Day 10
Hello Again, Just your roaming travelers again.
Today we had to get a early start so we were on the road by 7am had to cover about 230 miles by noon.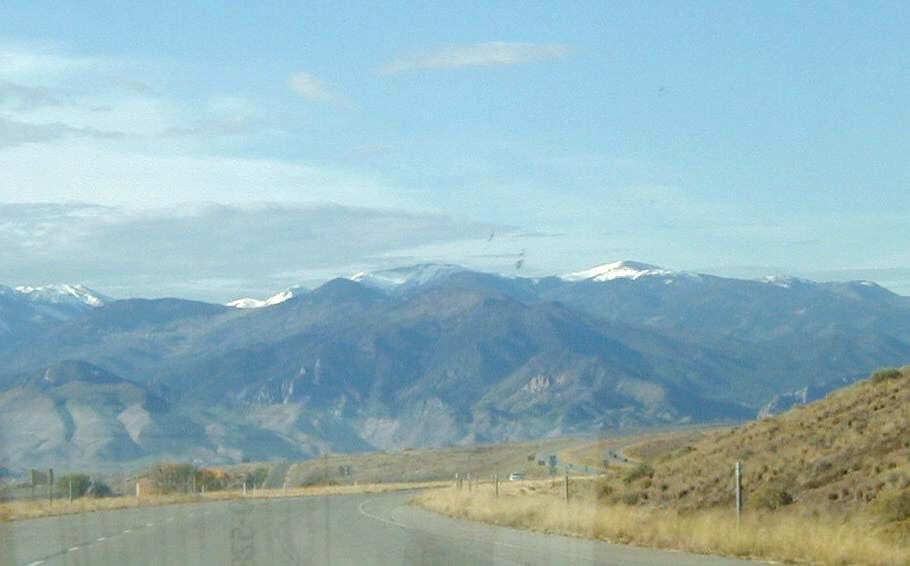 We cut across Utah on Rt 70 and then down Rt 15 to Springdale, Utah which is just outside Zion National Park. Highway 70 is a beautiful ride
through the mountains. The scenery was breathtaking.
We got into Springdale and found a room at a Best Western. Darn no hottub, and this room was a lot more $$$. Tourist trap!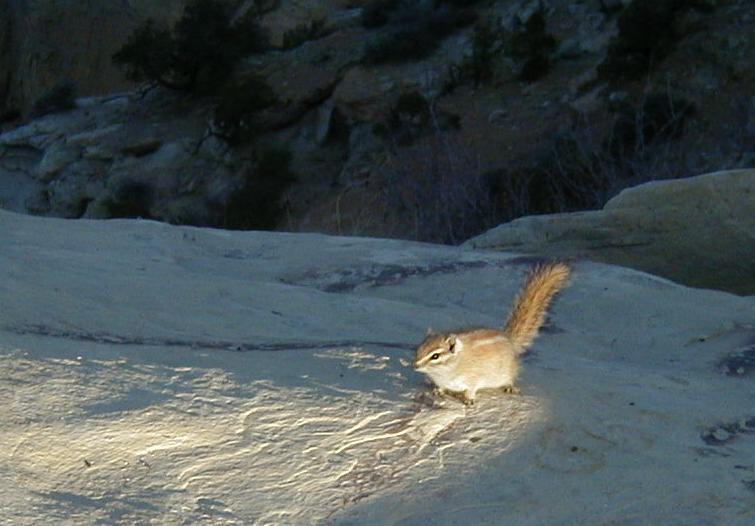 On the way across 70 we stopped at a scenic overlook and met this little
fellow he was all for sharing our trailmix.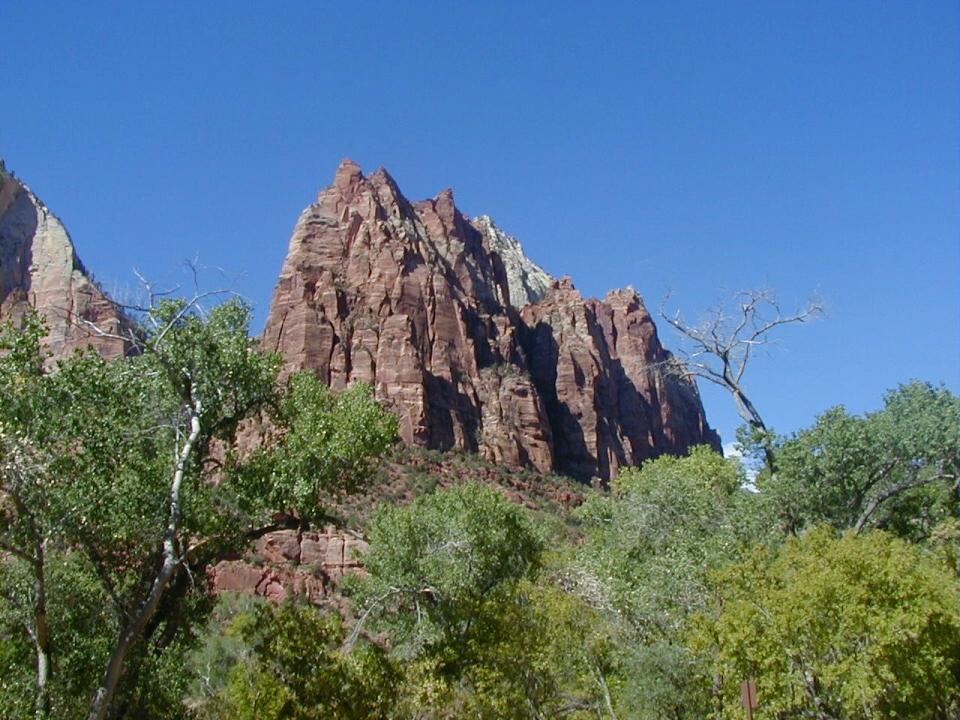 Zion National Park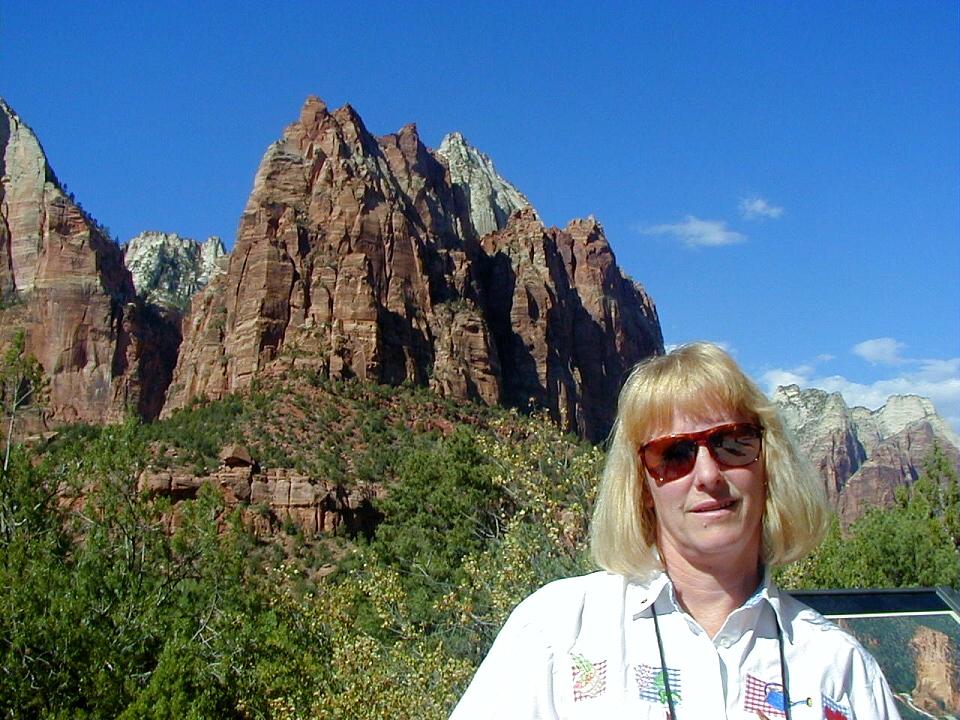 There that liven up the picture.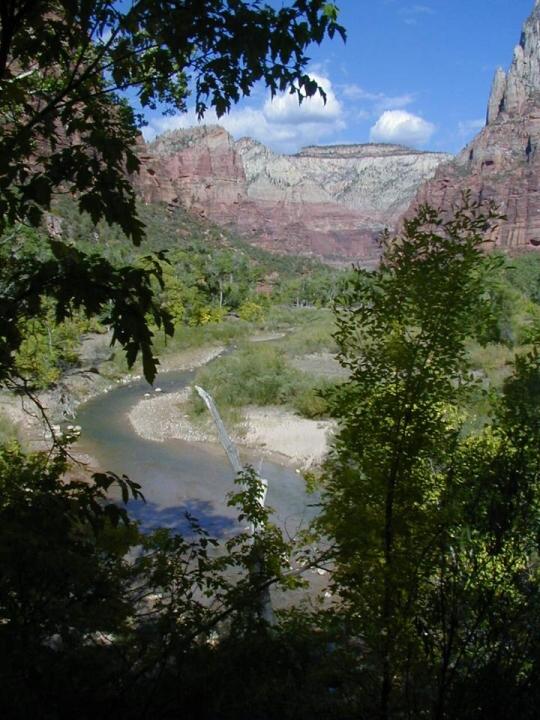 This was on our way up to Emerald pool
it looks a lot like the Green River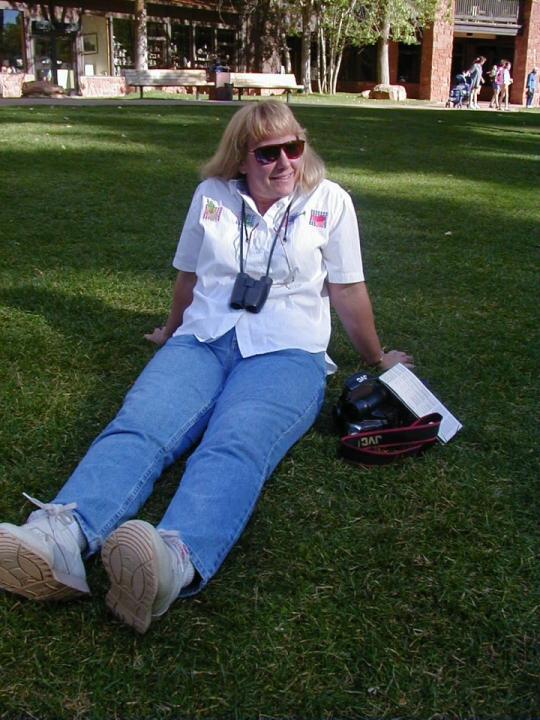 Help I fallen and I can't get Up !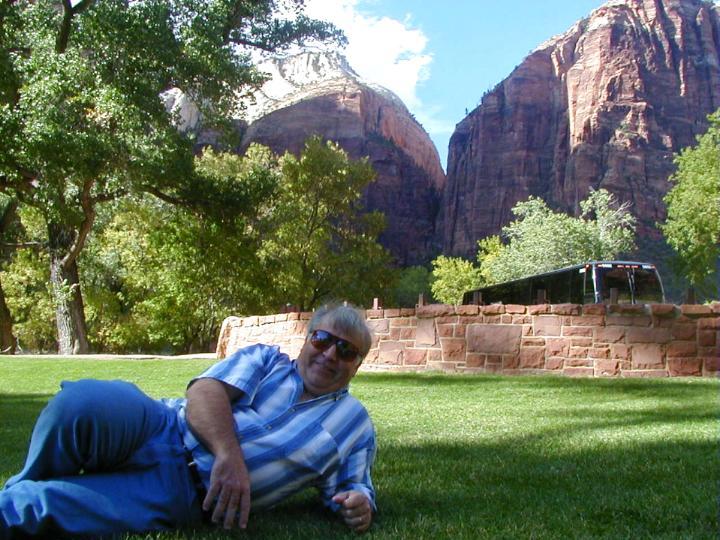 Accually we just walk a mile and a half
to see Emerald pool and it looked like green scum pool instead.
So instead of you getting to see green scum pool you get to see me instead.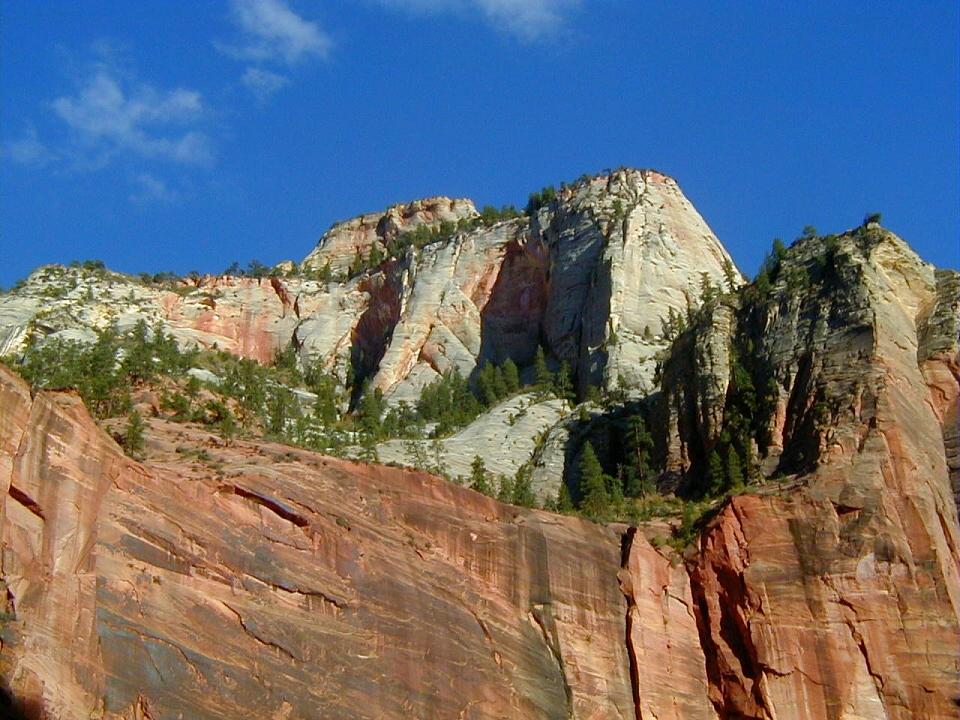 This piece of rock is over 2400 ft tall. That tallest tree is a ponderrosia pine and is about 100ft tall.
No I didn't crawl up there and measure it. I just took there word for it.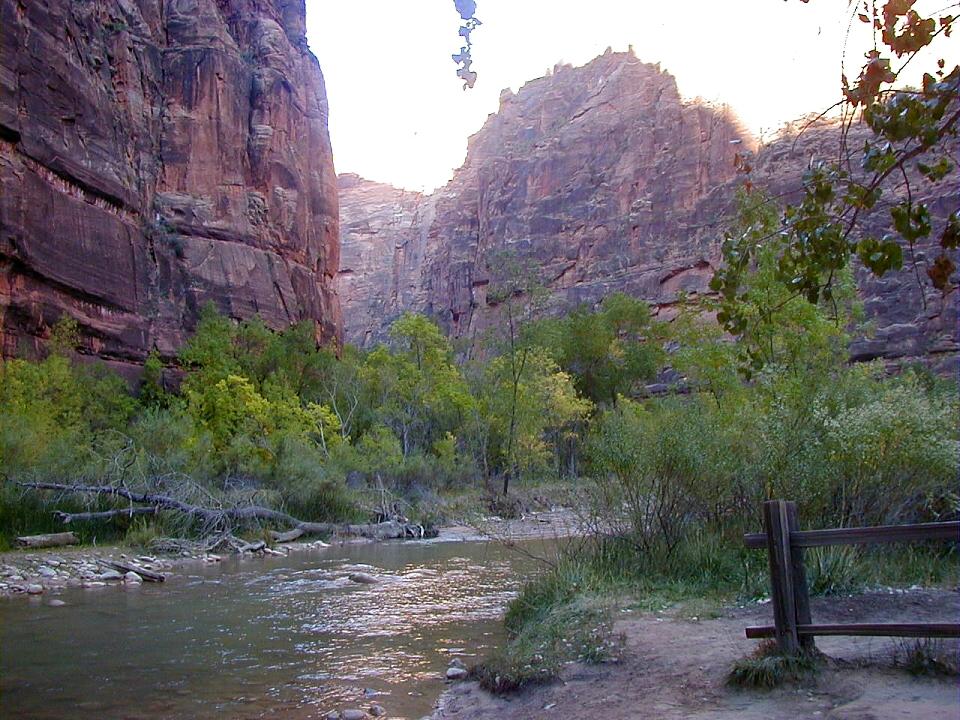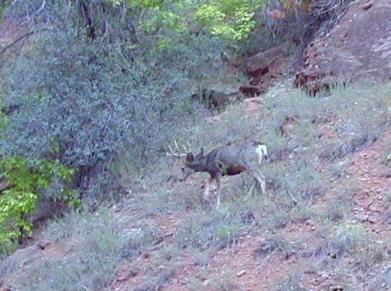 Saw lots of deer there.
Well what do I think of this park. If it's the only park that you could goto
and you only had to go there once maybe.
Lets face it. It's a big Canyon with a green river. It cost 20.00 to get in
and you can only drive in so far then you have to take a shuttle the rest of the way.
I guess we were spoiled by going to Arches, Antelope and the other places.
Should not complain it was a beautiful day just to walk through the woods.
---
Well tomorrow we start heading for Yosemite National Park. We should reach it by noon Saturday.
Will keep trucking on...