Friday 10/20/00
Day 11
Hi all,
Just a quick note. We have been trucking hard all day about 400 miles.
We left Zion National Park about 7am and landed in Delano, Ca. about 50 miles south of Fresno. We will be staying Sat, Sun and Monday at the Yosemite Peregrine Bed and Breakfast. Its right in the park.
Weather is still great.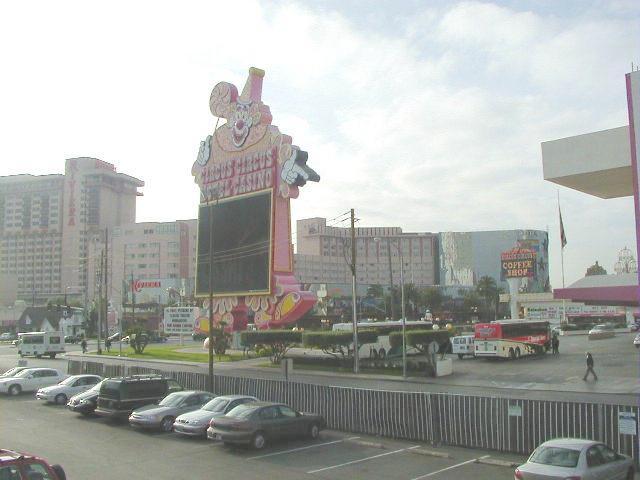 We drove right through Las Vegas the smog was terrible there. We had to stop for gas just out side of town at a truck stop. So I had to try out the slot machine and Joel guess what. I put in a dollar and won $50.00 !
So we did the right thing we jumped in the car and quit while we were ahead. Cheapest gas we ever bought.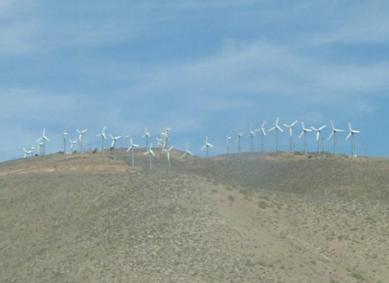 Yep looks like CA. all the wind mills on top of the hills.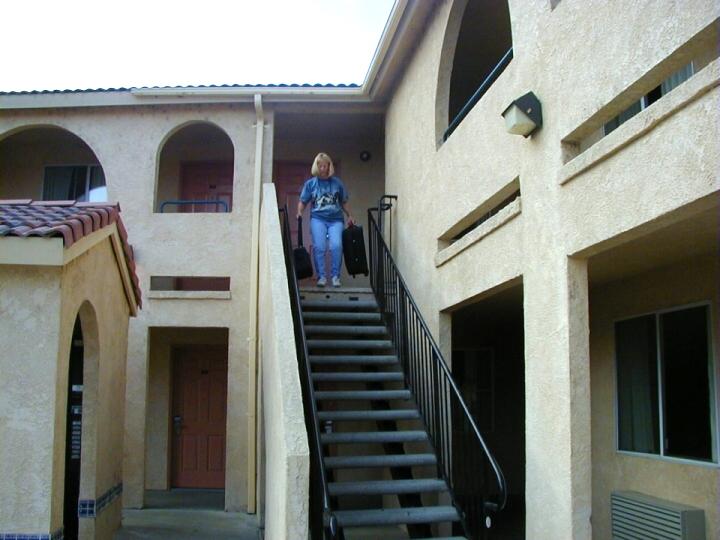 Checking in at Delano, Ca.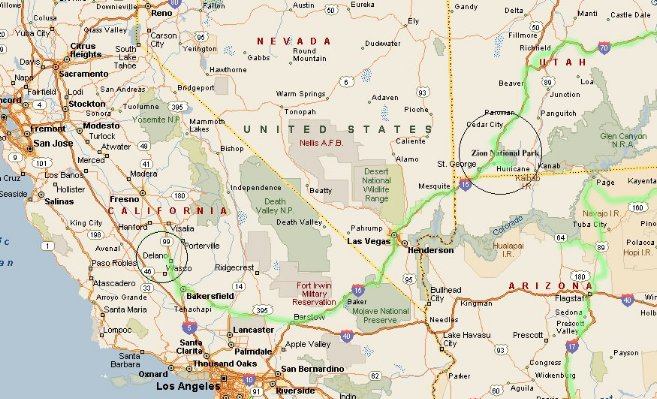 Short on pictures today to much driving.
Should have a ton tomorrow.
We love hearing your coments