Sunday 10/15/00
Day Six
Hi All, Just checking in again.
Another beautiful day. The weather has blessed us again. Hi 70 low 55 slight wind and sunny. Today we got going early on the road by 7am and said fairwell to the Grand Canyon and headed north to Page AZ. This should be a 2.5 hr drive but it took us 3.5 because we keep stopping along the way. First there was the sun rise over the canyon and then big chiefs trading post. Big chief will trade anything for cash and he got some of ours.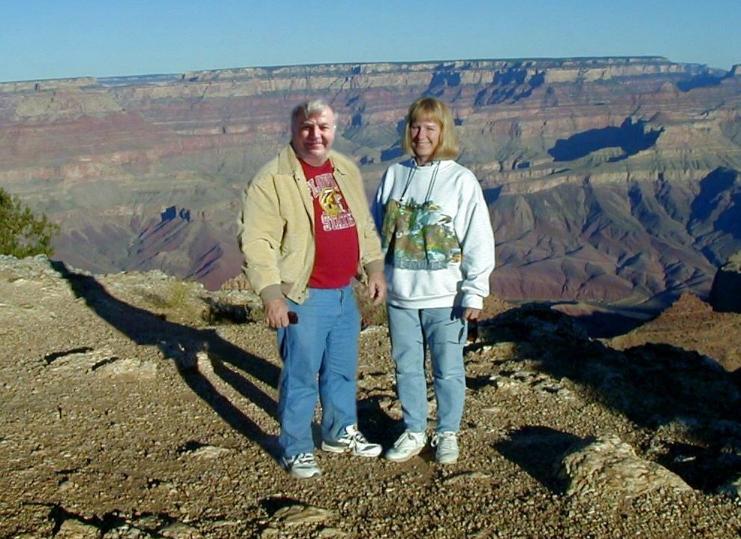 We got to Page at 10:30am just in time to take our river ride which started at 11:00am and did not get back till 4pm. WHO what a ride.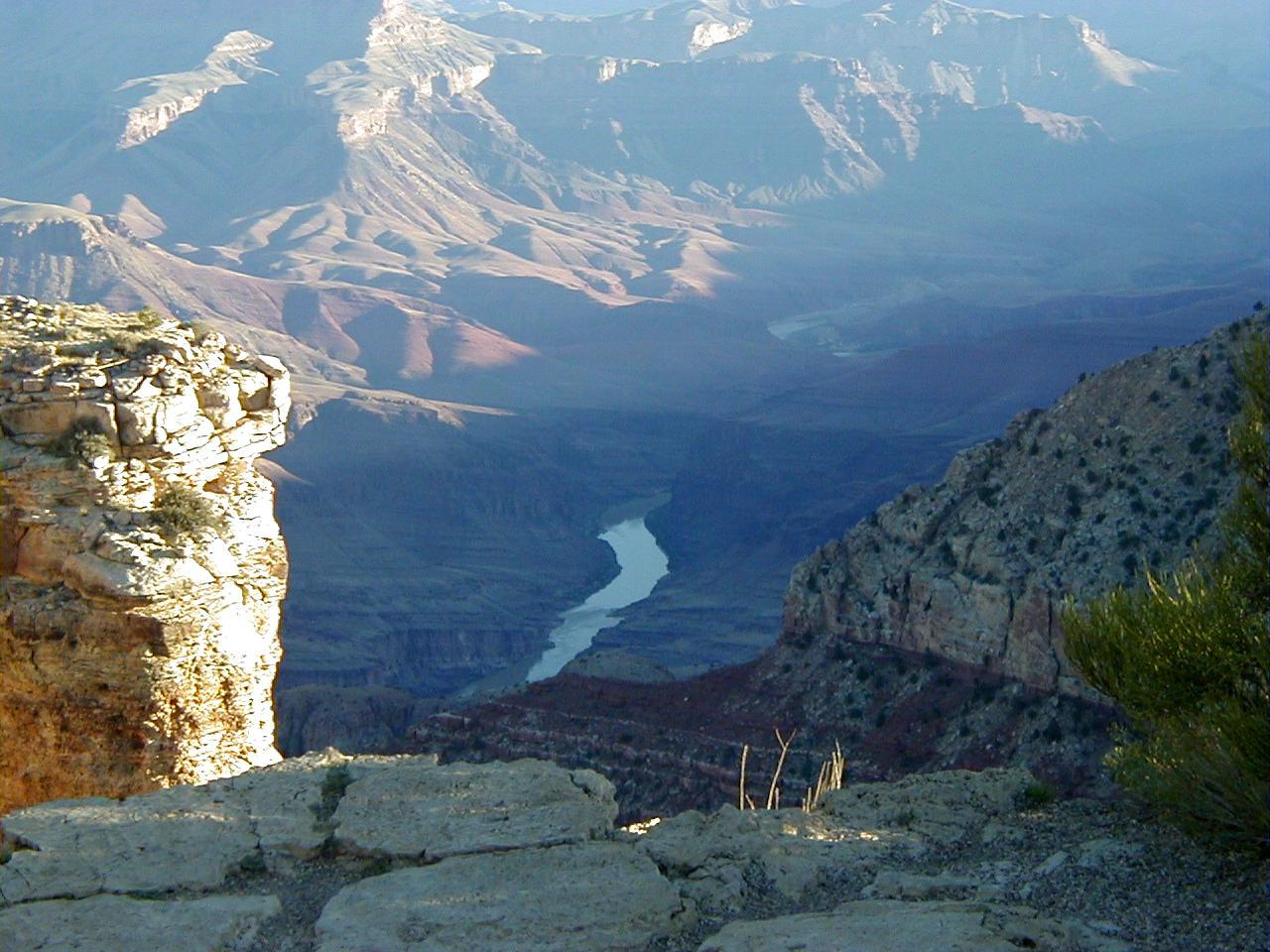 Early am over the Grand cayon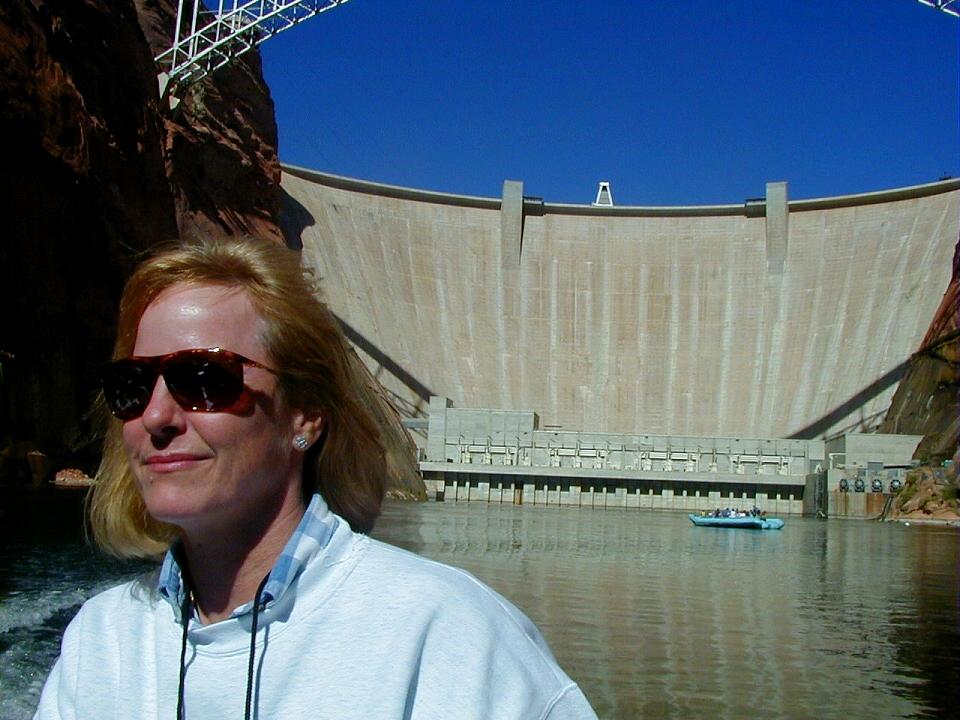 We start our river ride in front of the Glenn Canyon dam
this is where the Colorado River starts it journey through Glenn canyon then
onto the grand canyon and on into CA.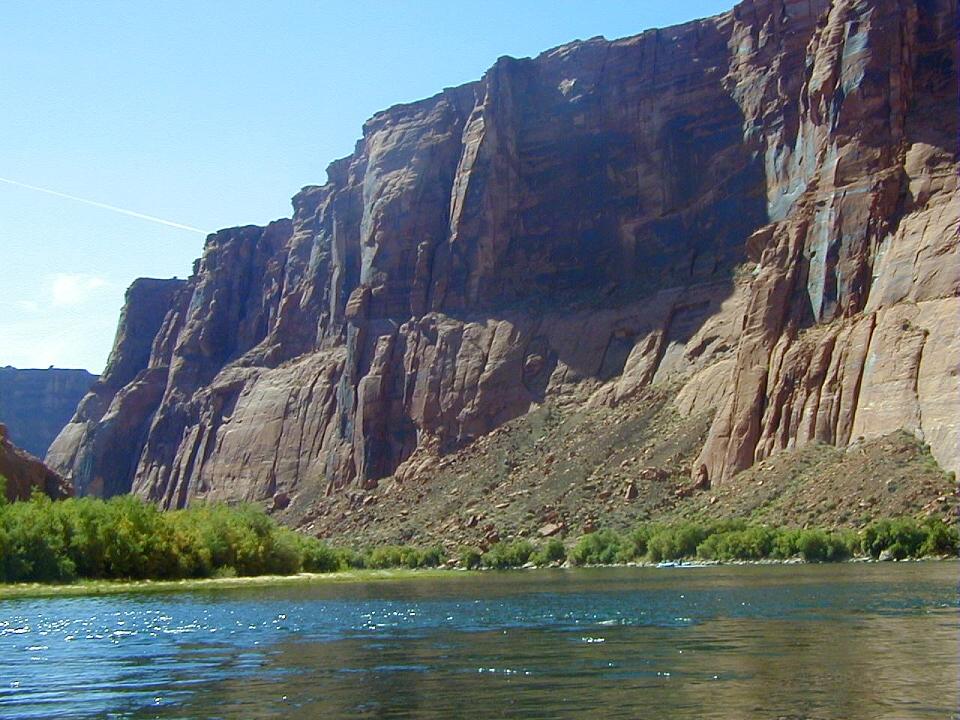 This canyon that we are going down is 15.5 miles long and the canyon walls start out
at 1200ft high and reach 2400ft in height at the end. In this picture if you look close you can see
two of the other boats ( blowup in corner ). This lets you get a better picture of
just how high these walls are.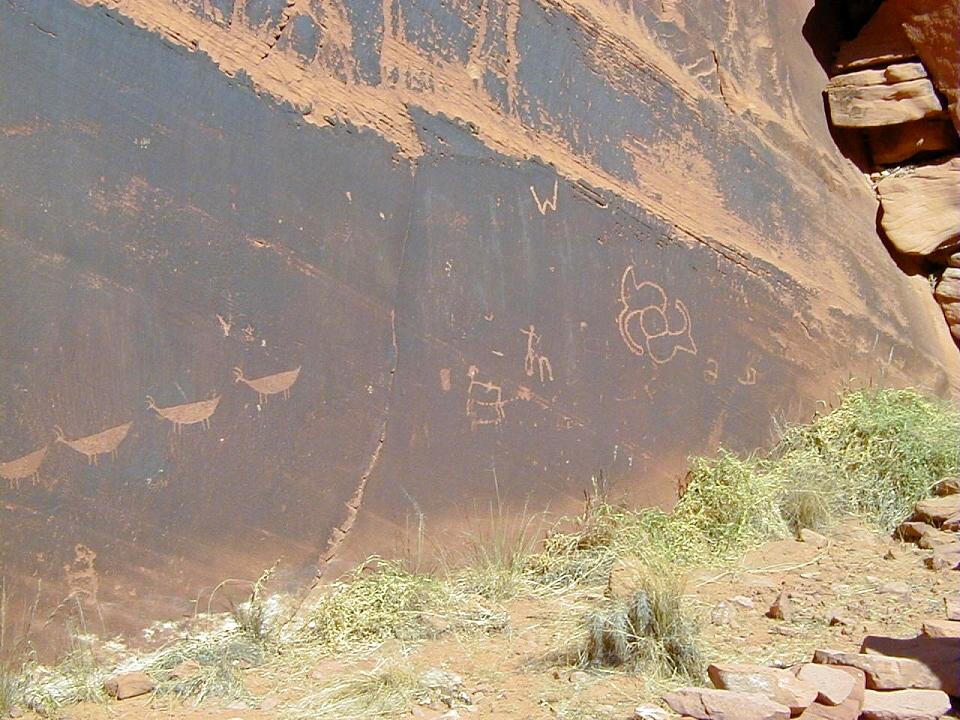 Petroglyfs found on canyon walls date back to around the birth of Christ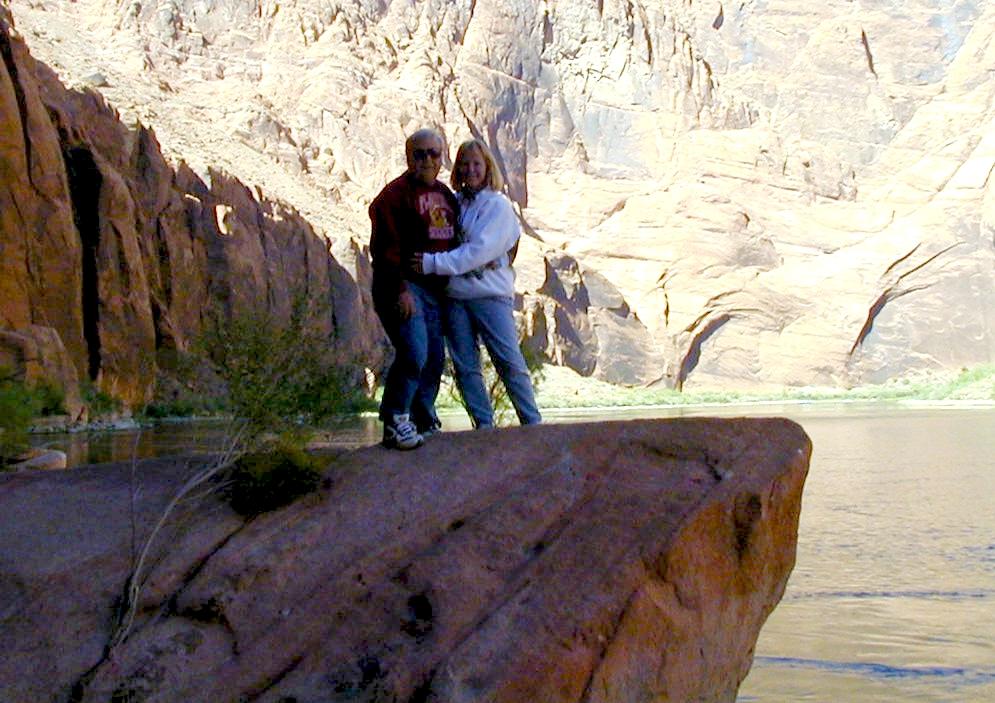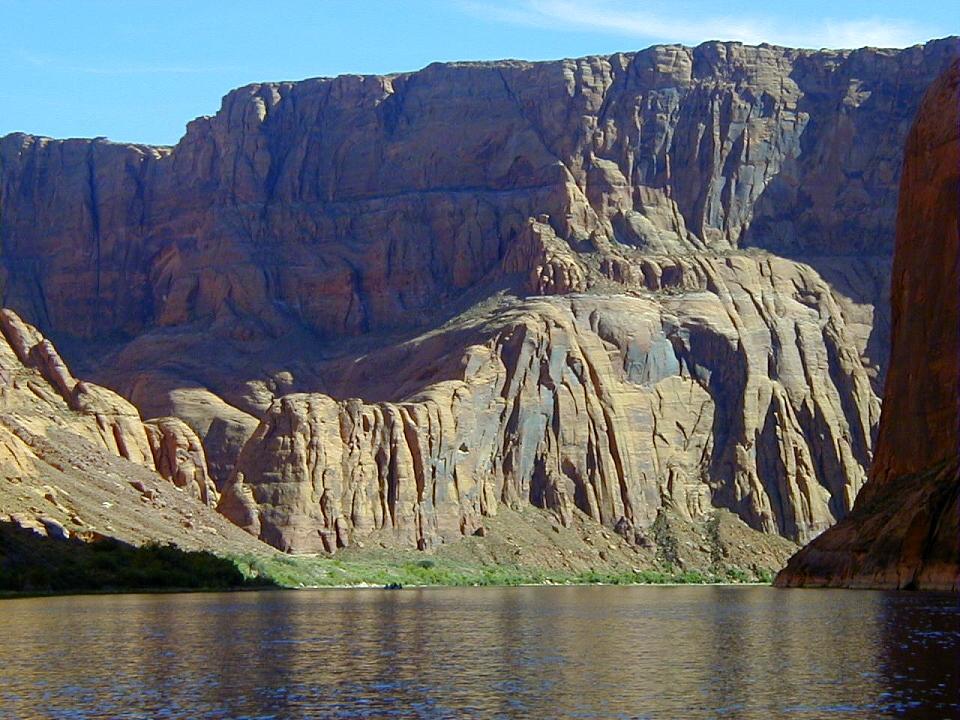 Here again check out the boat ahead of us to get a feel of how big these walls are.
Here we are starting around horseshoe curve. Later you will see what this looks like looking down from the top.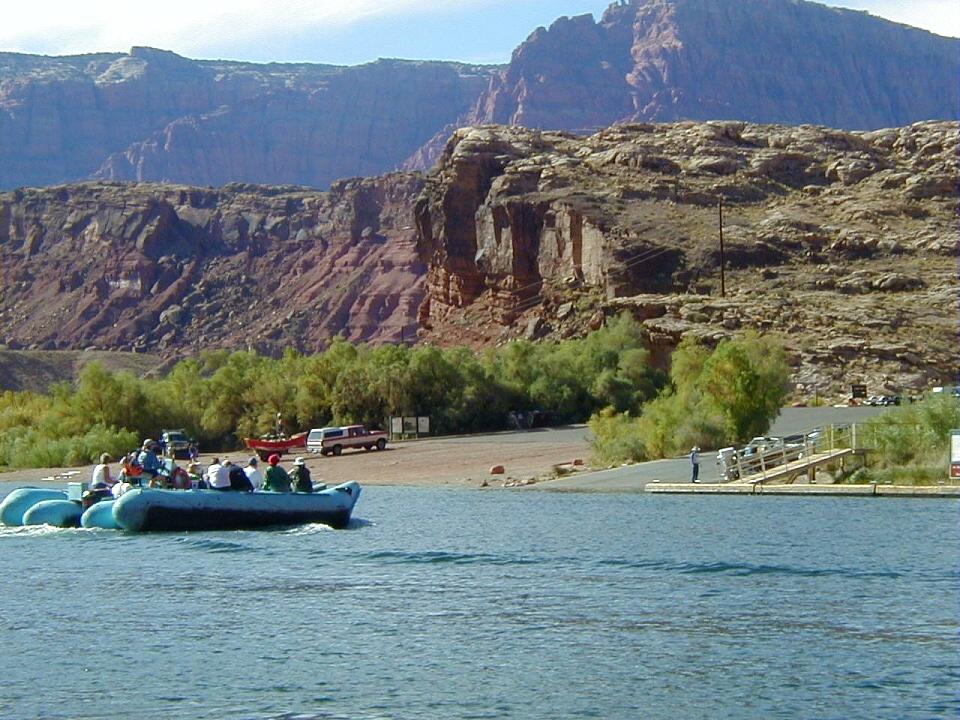 Getting out at Lee's Ferry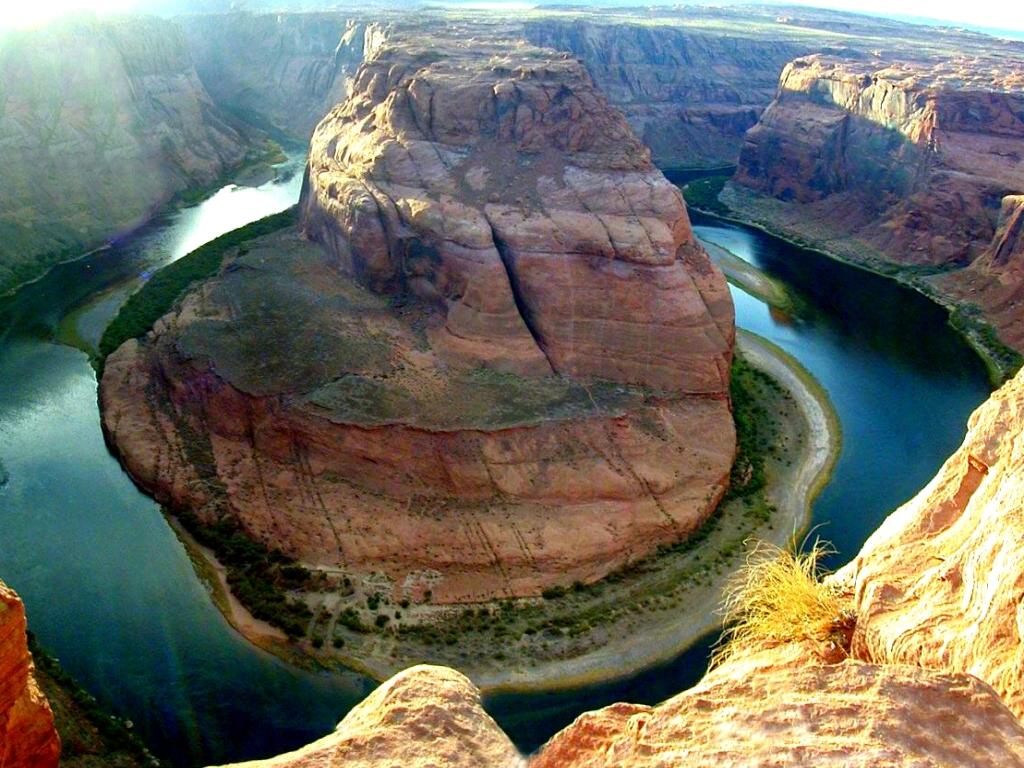 After the river ride we hiked about a mile in to the cliffs overlooking horseshoe curve.
The drop to the river from the top of this wall is 2150ft. Thats taller than 2 Empire state buildings
one ontop of the other.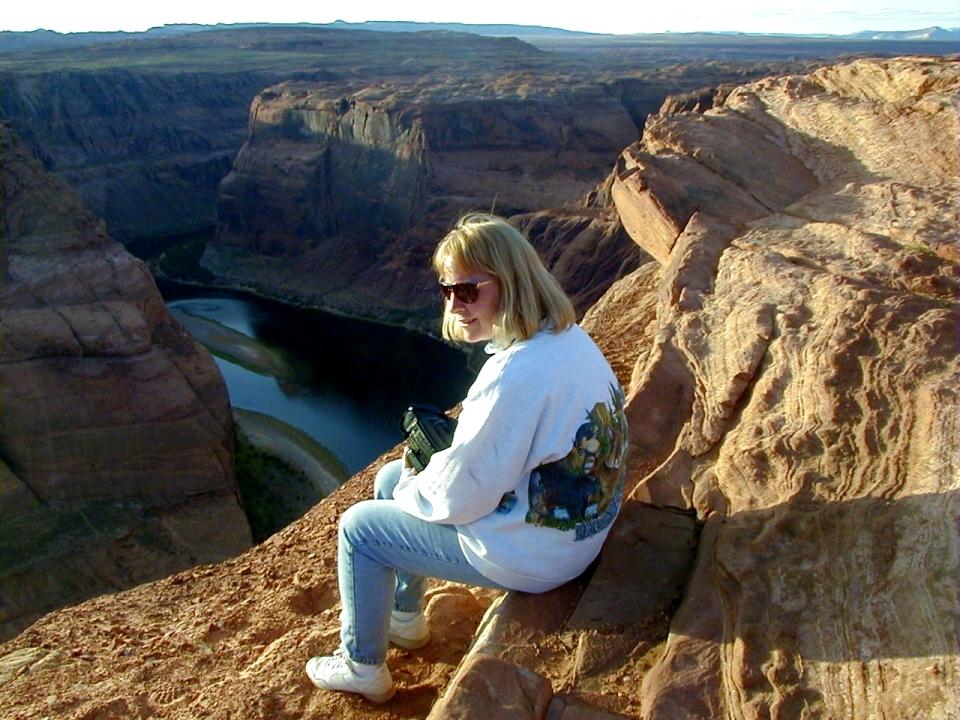 Some people like to live on the edge. It makes me more nervis to see
her out there than me.
Anyone coming out here young or old don't miss this smooth river ride.
You don't get wet and what a view. We have found so many cool things
to do here we have desided to stay anouther day here in Page.
You all take care. Thanks for the email you all.
Goto Day 7