Thursday Oct. 20, 2011
---
Day 10
Welcome All,
Today we leave Deadwood and head East to the Badlands National Park.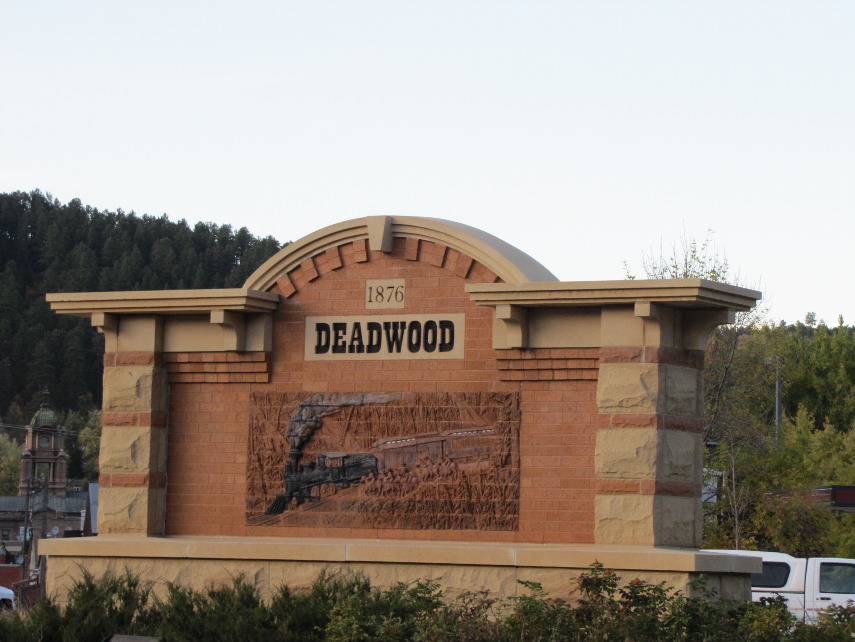 Deadwood, South Dakota is where Wild Bill Hickok was shot in the back while playing cards.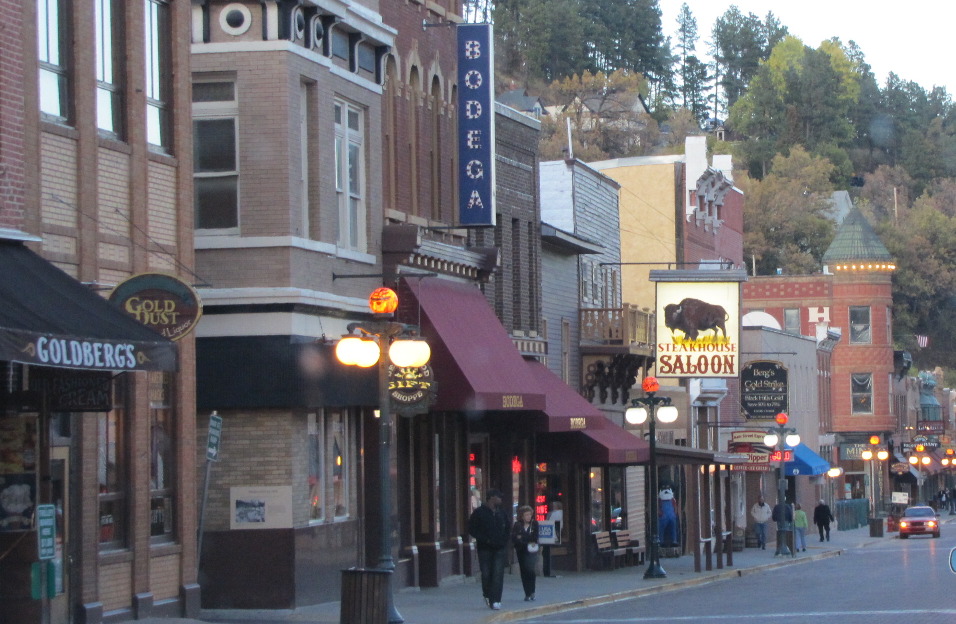 Downtown Deadwood
Badlands National Park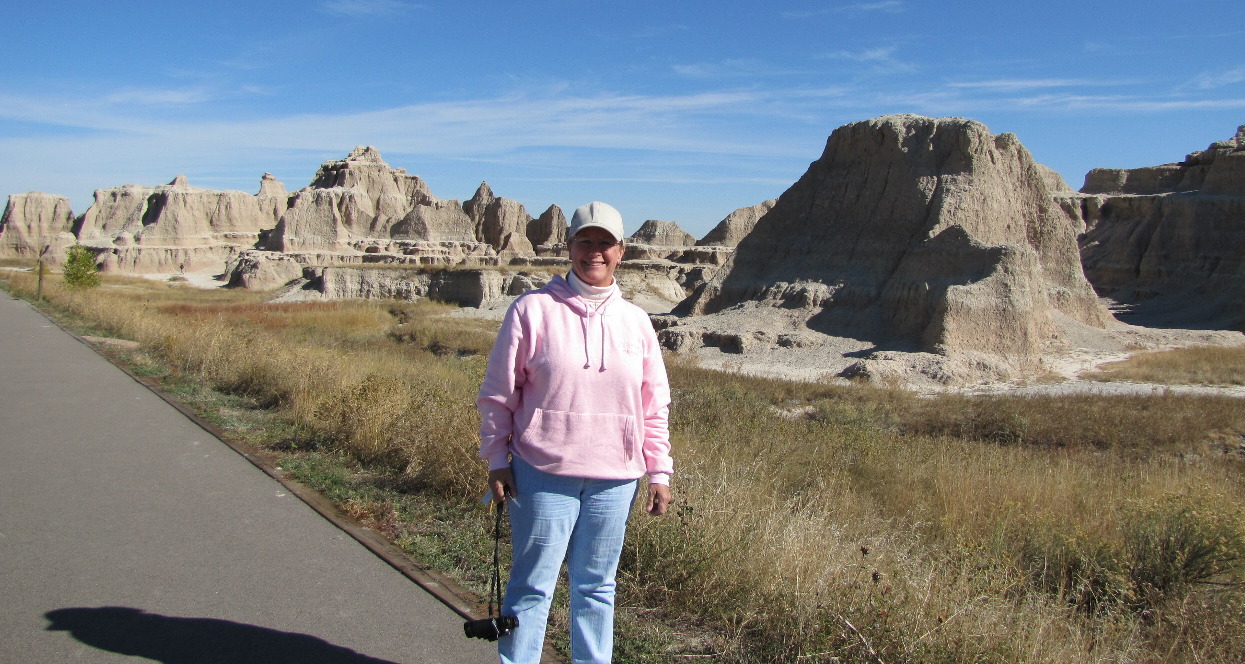 Badlands National Park, in southwest South Dakota, United States preserves 244,000 acres of sharply
eroded buttes, pinnacles, and spires blended with the largest protected mixed grass prairie in the United
States.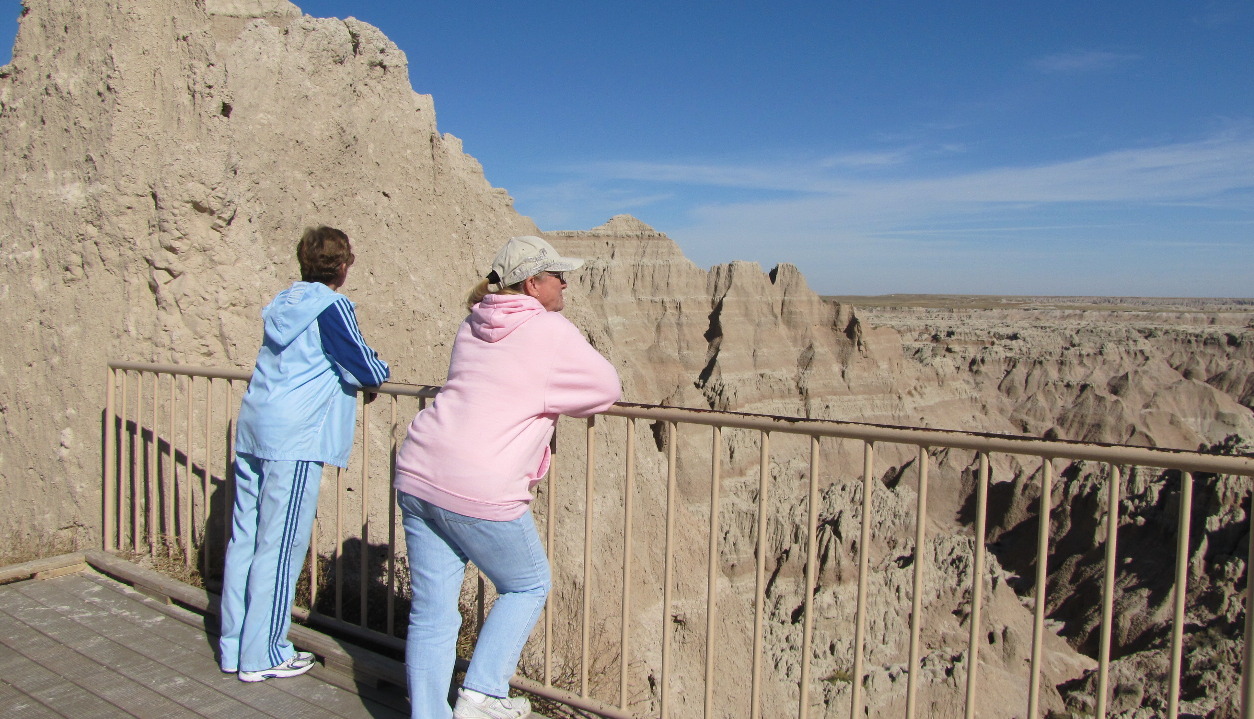 For 11,000 years, Native Americans have used this area for their hunting grounds.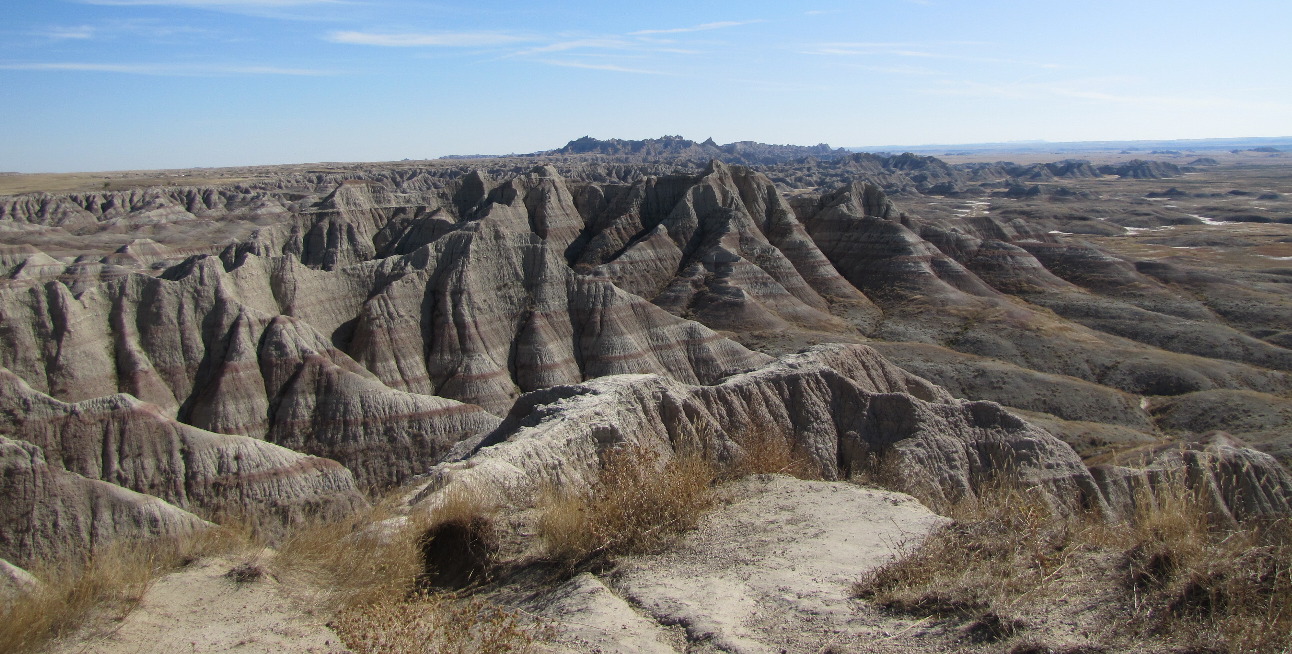 Long before the Lakota were the little-studied paleo-Indians, followed by the Arikara people. Their
descendants live today in North Dakota as a part of the Three Affiliated Tribes.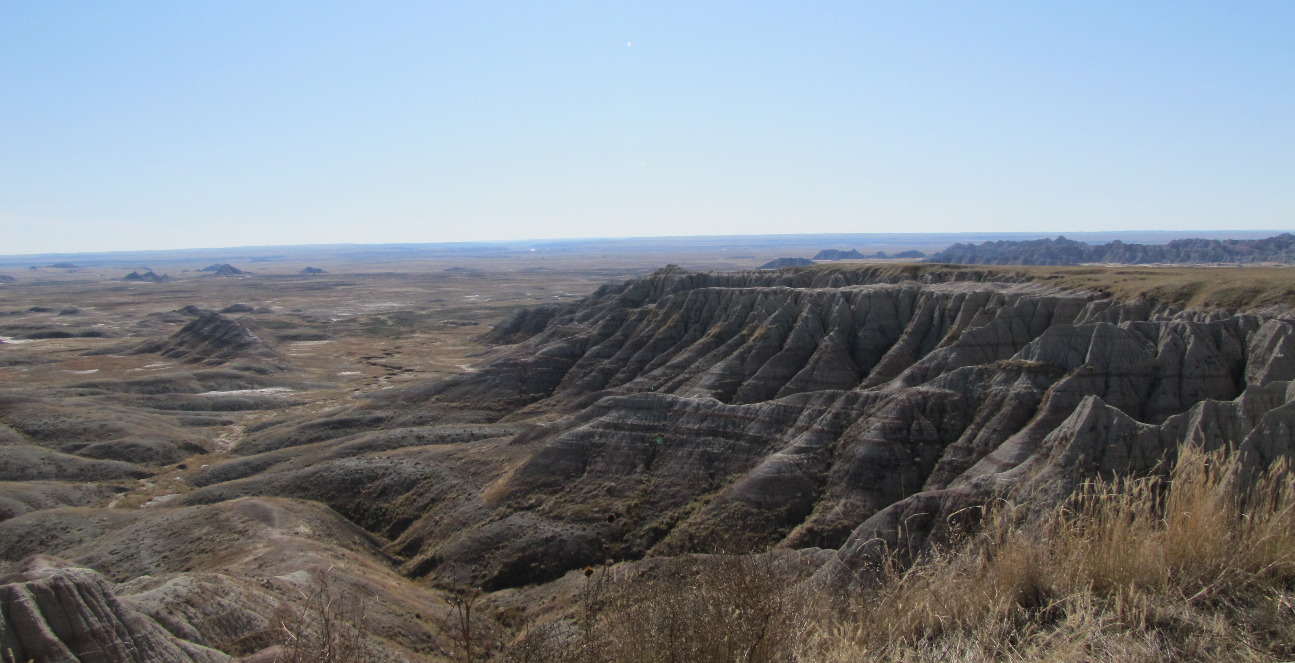 Archaeological records combined with oral traditions indicate that these people camped in secluded
valleys where fresh water and game were available year round.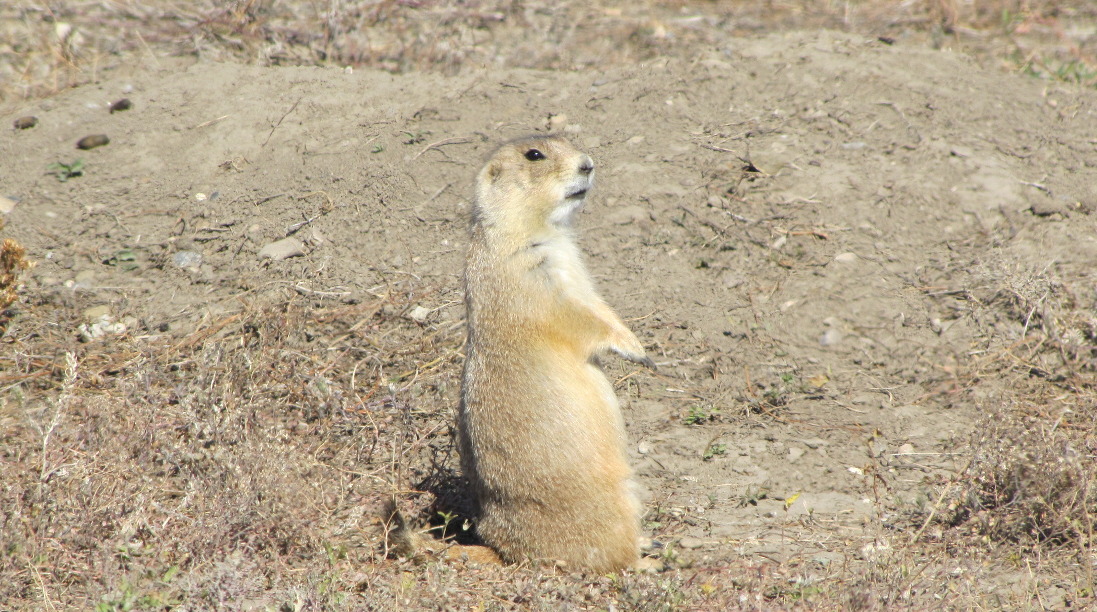 These prarie dogs are all over this place.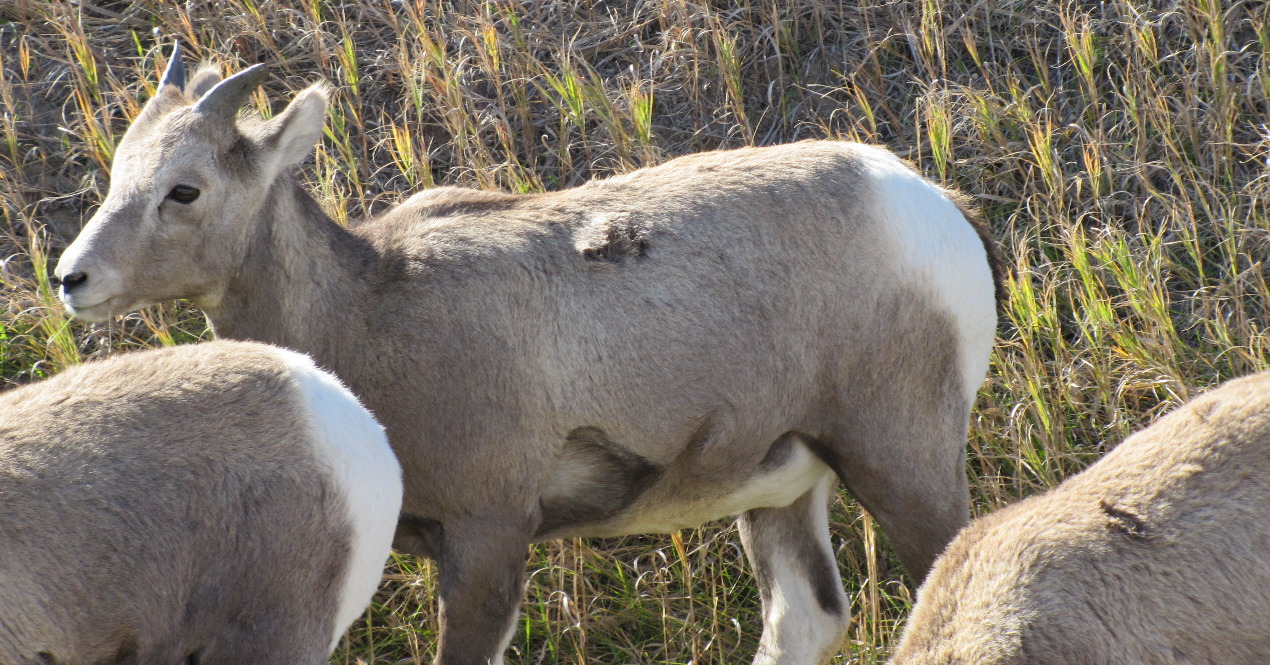 We find our first mountain goats.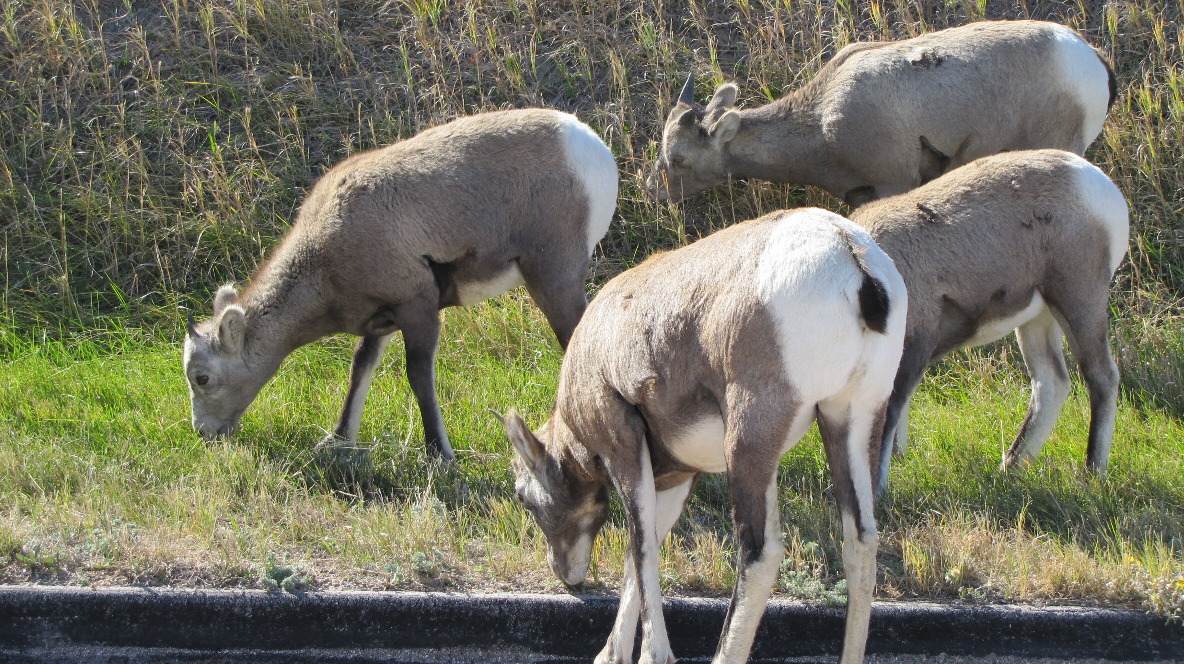 Instead of high on a hill they are right next to the road.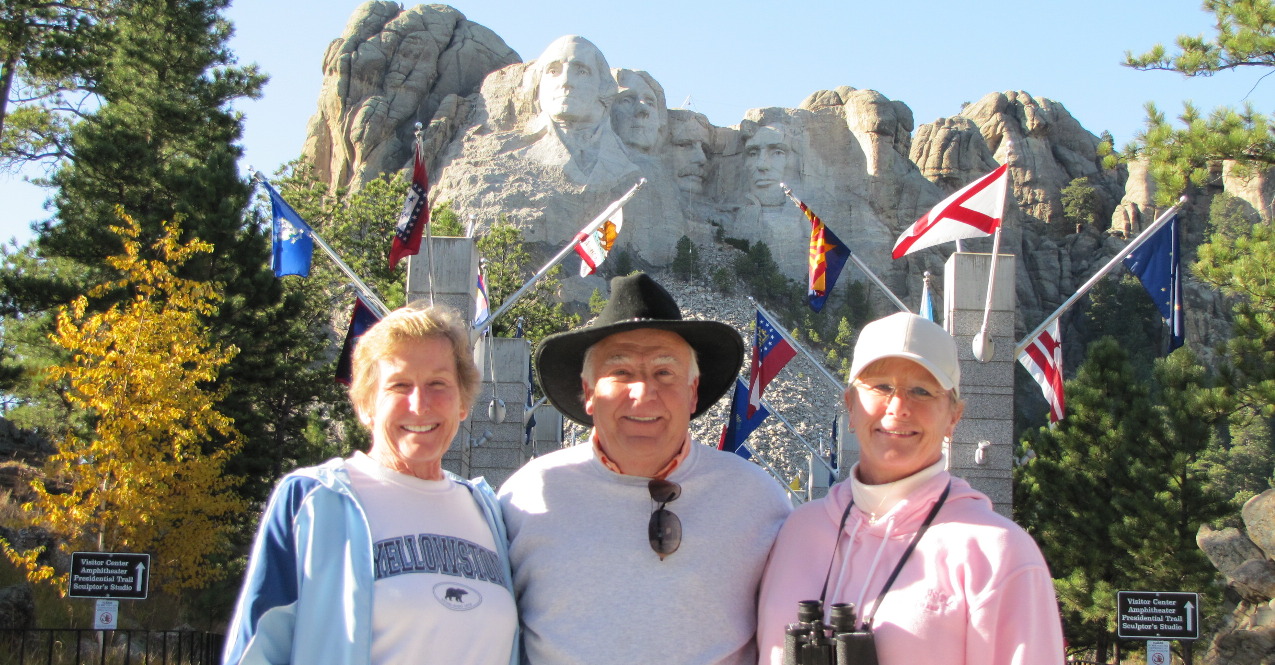 We head over to Mt. Rushmore.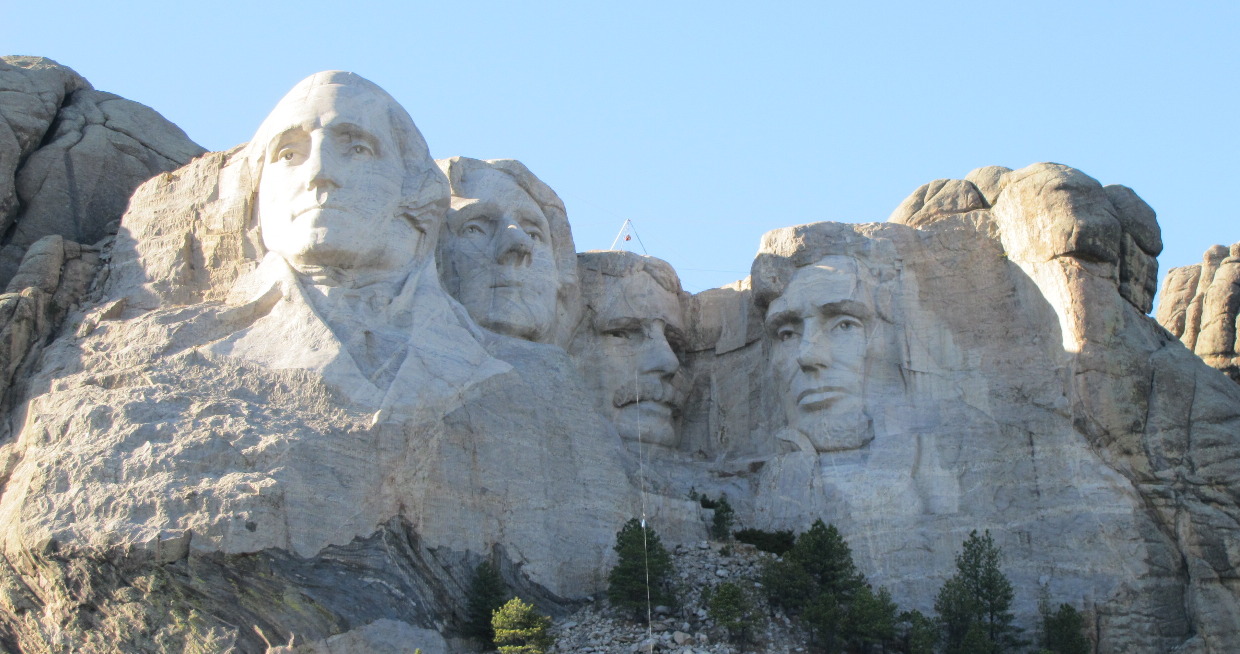 This is one of those places every American should visit once.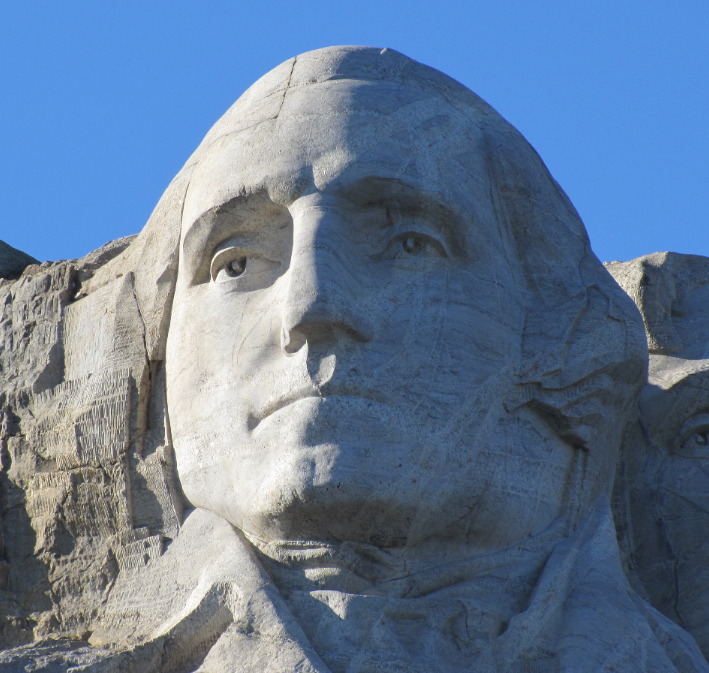 George Washington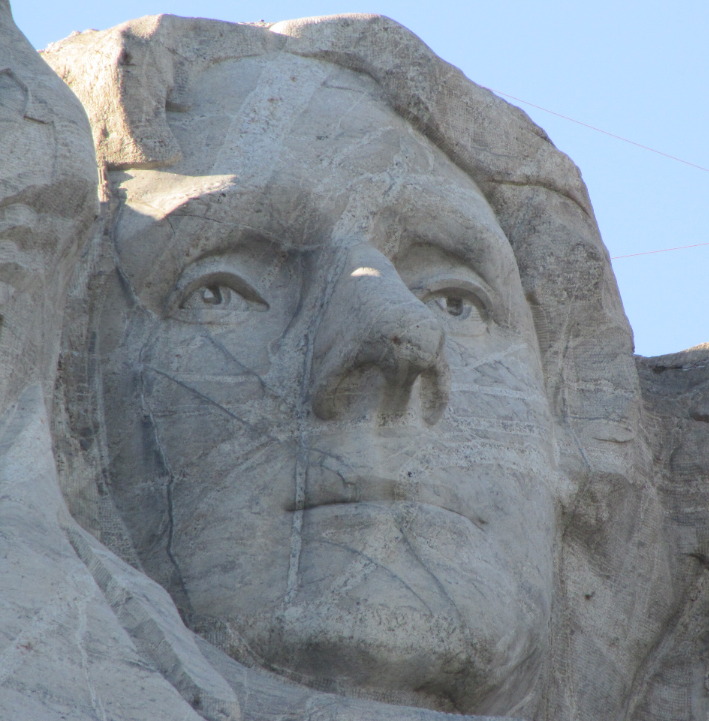 Thomas Jefferson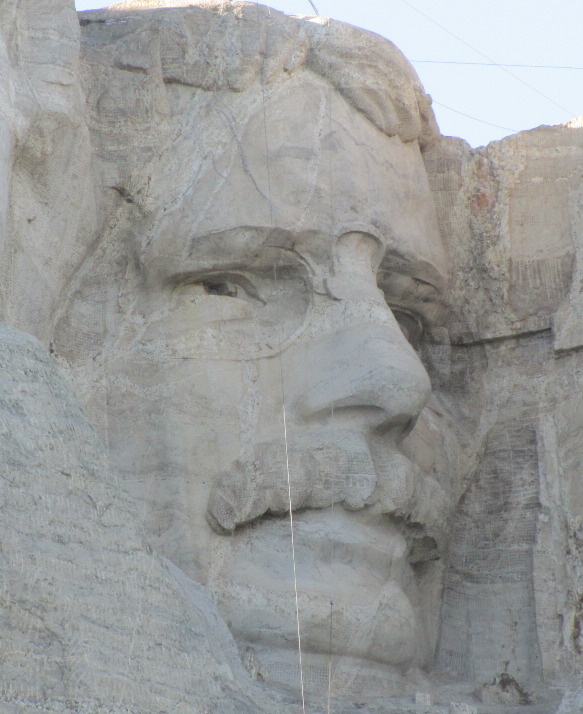 Theodore Roosevelt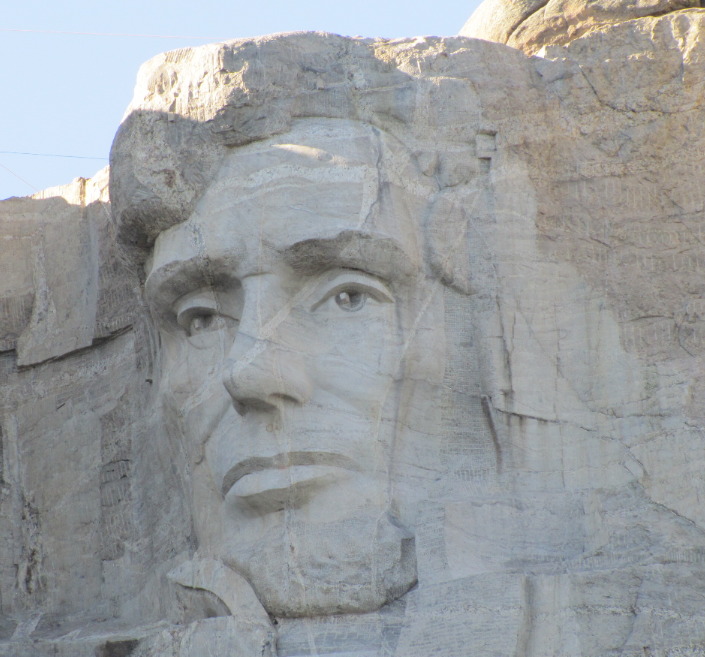 Abraham Lincoln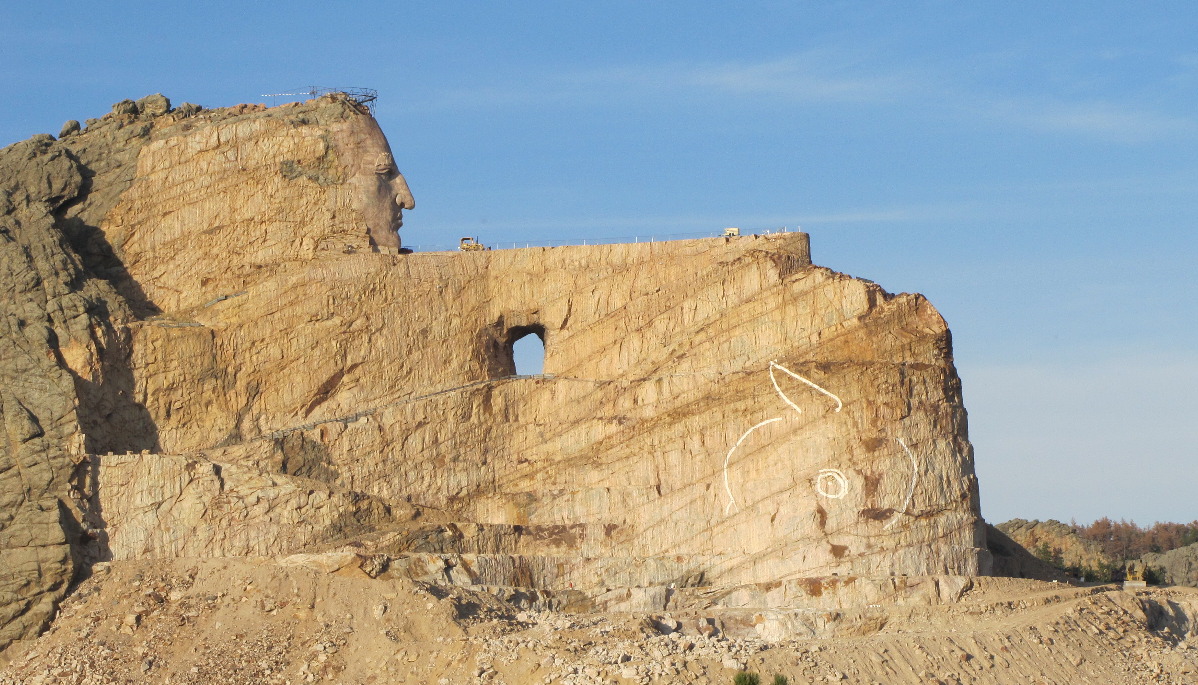 Not to far from Mt Rushmore is the Crazy Horse Monument.
The Crazy Horse Memorial is a mountain monument complex that is under construction on privately held land
in the Black Hills, in Custer County, South Dakota. It represents Crazy Horse, an Oglala Lakota warrior, riding a
horse and pointing into the distance.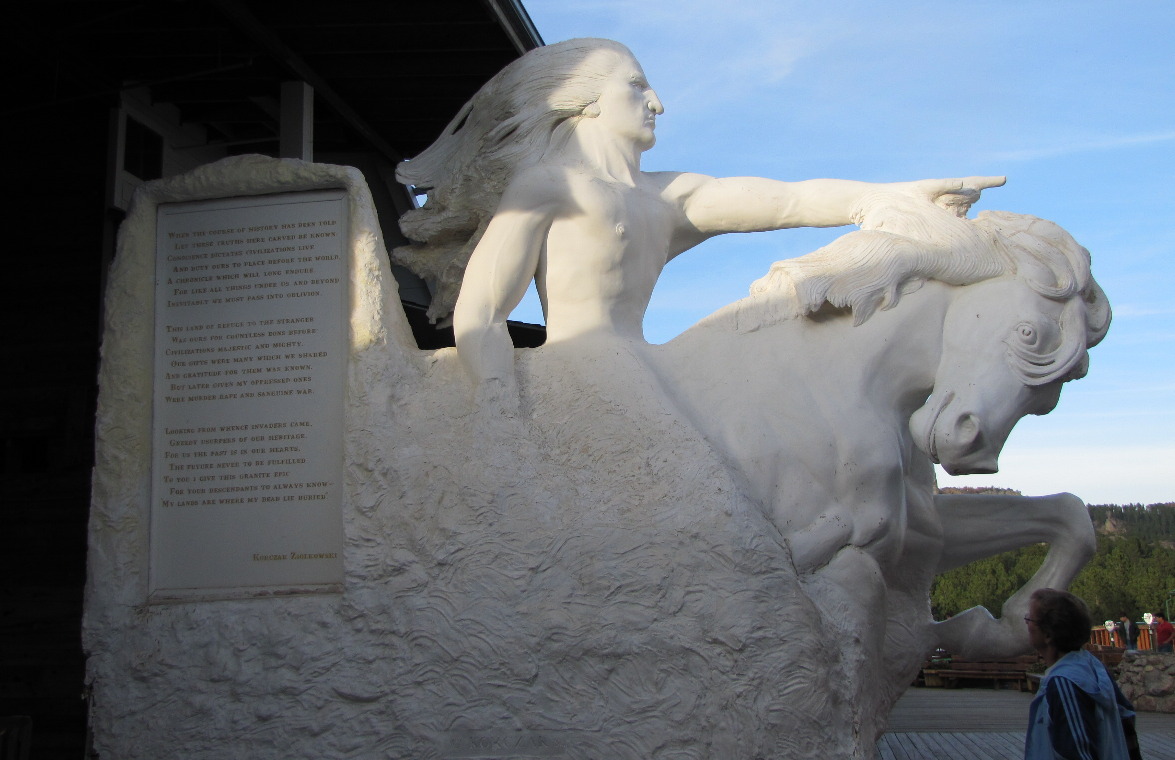 The sculpture's final dimensions are planned to be 641 feet wide and 563 feet high. The head of Crazy Horse will be 87 feet
high; by comparison, the heads of the four U.S. Presidents at Mount Rushmore are each 60 feet high.
The monument has been in progress since 1948 and is still far from completion. If completed, it may become the world's largest
sculpture, as well as the first non-religious statue to hold this record since 1967; the last being Russia's Mamayev Monument.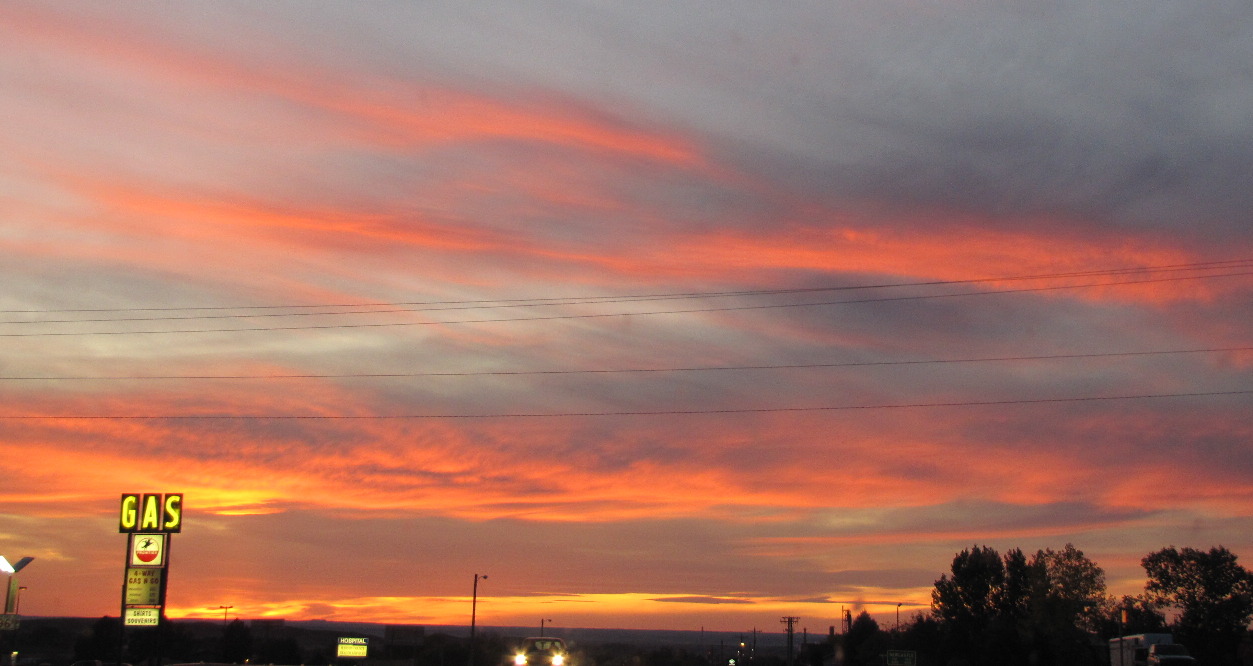 We head back into Wyoming and head West. We land in Gillette, Wyoming for the night.
We have a nice sunset, to wind up a great day out roaming the West.
Tomorrow we head to Green River, Wyoming.
See you on Day 11
Ralph , Prilly & Sue
-----------------------------------------------------------------------------------------------------------------------------------