Wed Oct 5, 2005
---
DAY 9
Today 27 low and 51 high.
Today we are in Butte Montana, we planned on heading to Polson on Flathead Lake, however we found
out that all the boats going to Wild Horse Island were closed for the season. We were going to go on up to
Glacier National Park but found out that most of the park is closed do to mud slides.
So we go to plan B. We decided to stay in Butte today and get supplys, our wash done and relax.
Tomorrow we will start heading east towards the Dakotas.
So because we have no pictures to share with you we will show you some of the pictures
that got cut in the first 7 days.
Snake River flowing through Grand Teton National Park.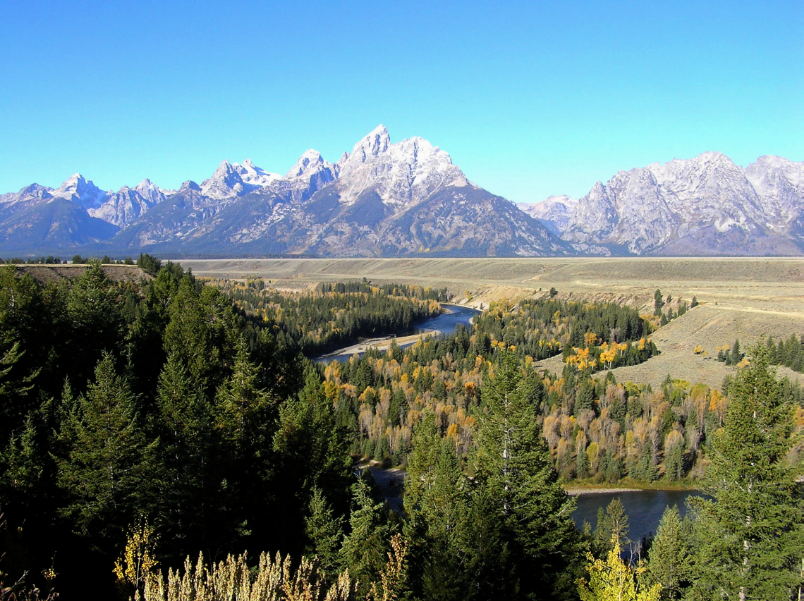 Check out the tongue on this moose.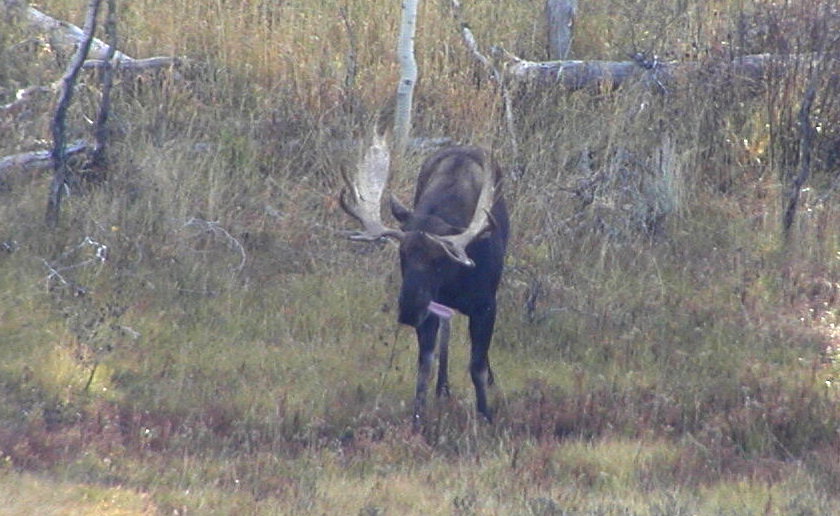 Just moosing around.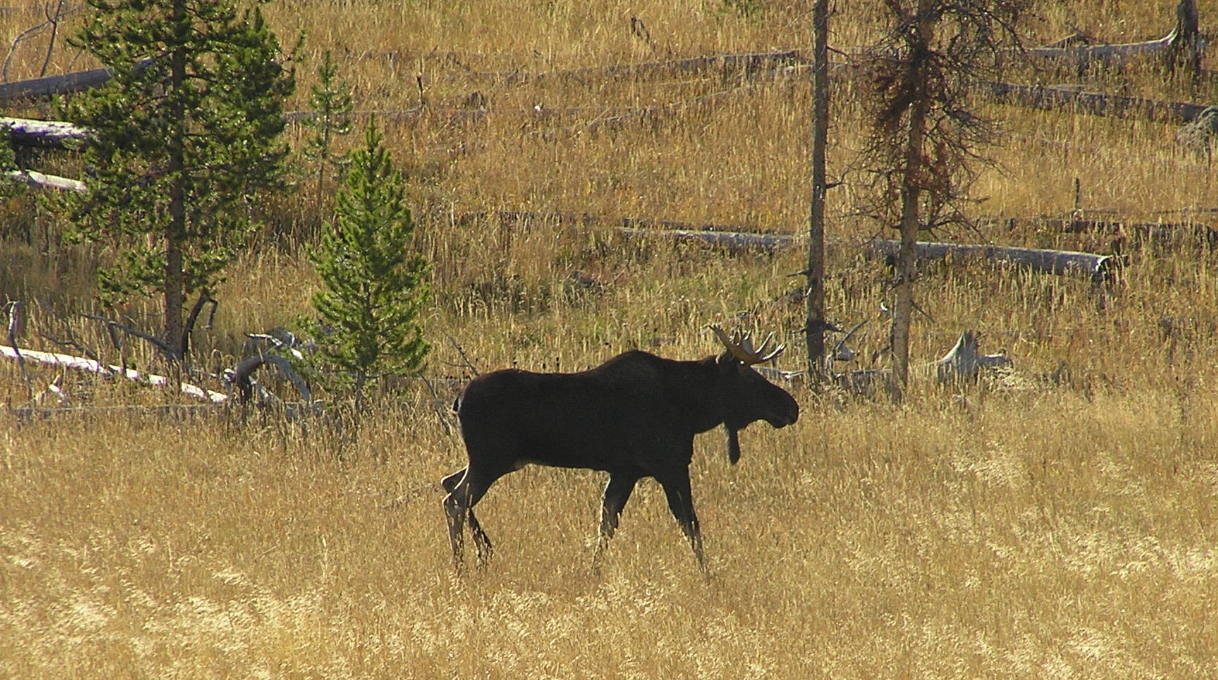 Follow the leader.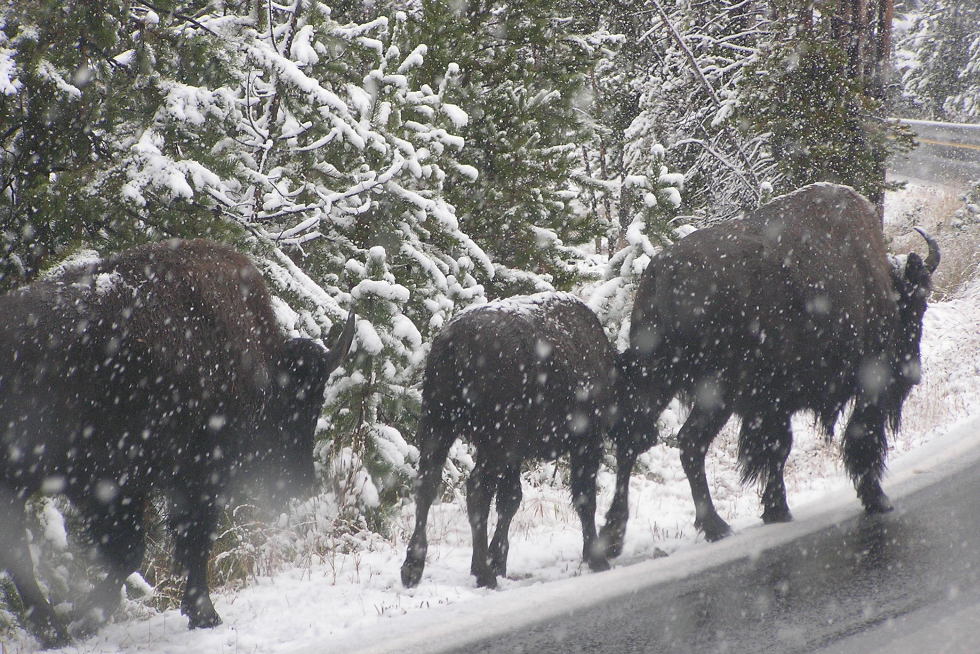 I'll hide here till it gets dark.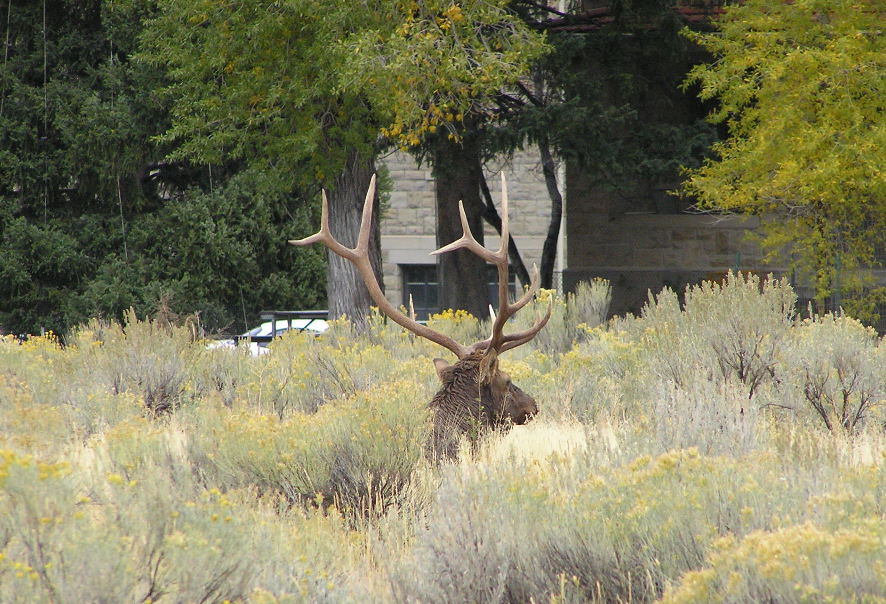 Open range.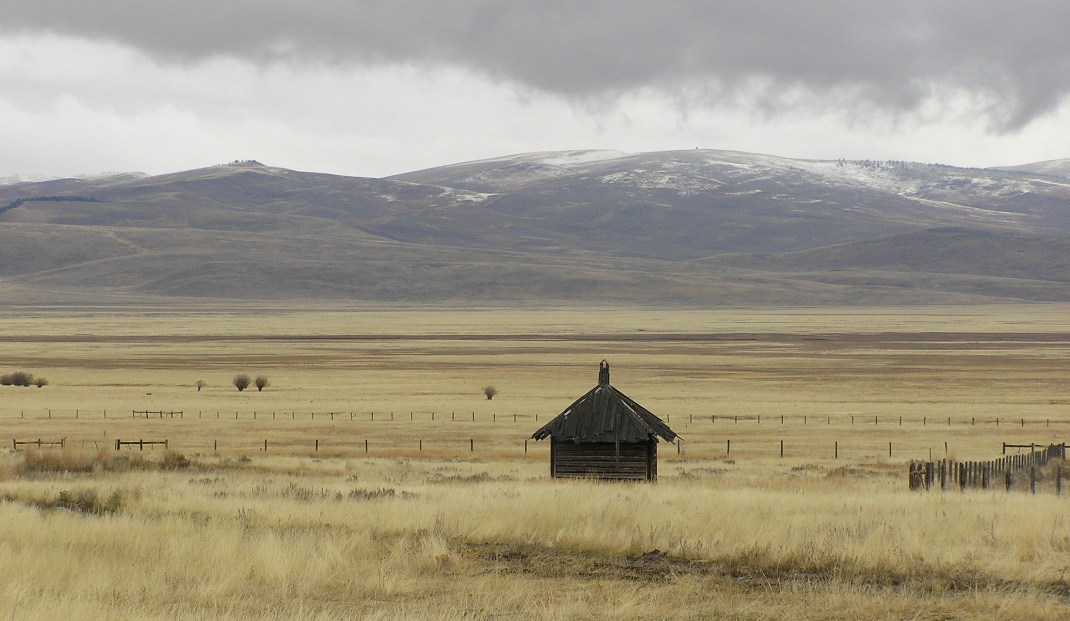 Time and snow will make you bow.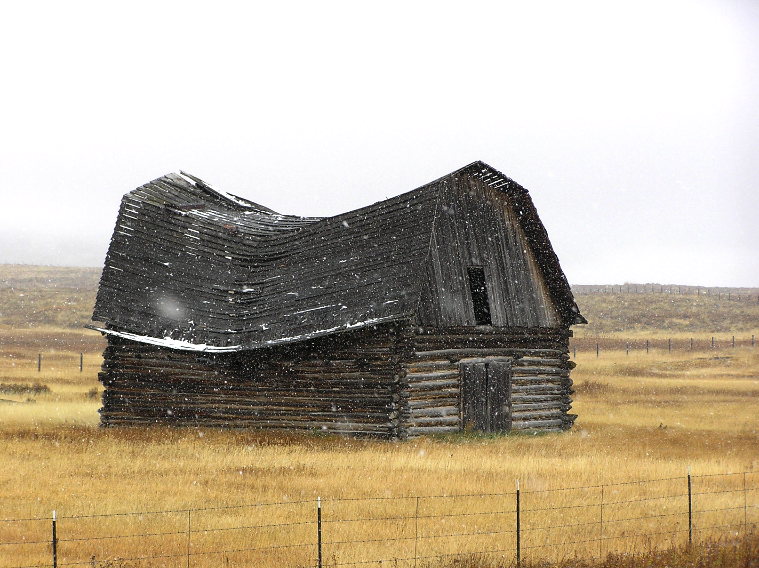 Home on the range. ( Sue we found you a house ! )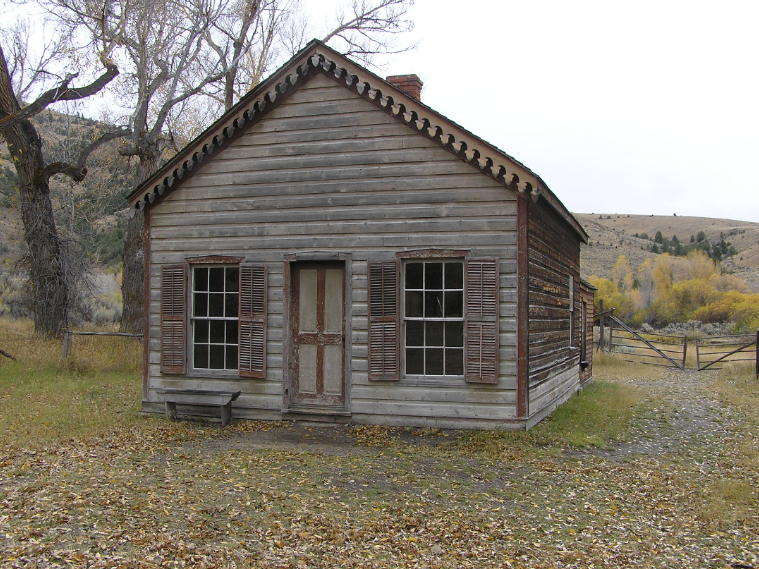 I remember the big kids spinning this as fast as they could, so they could watch the
small one fly off or barf.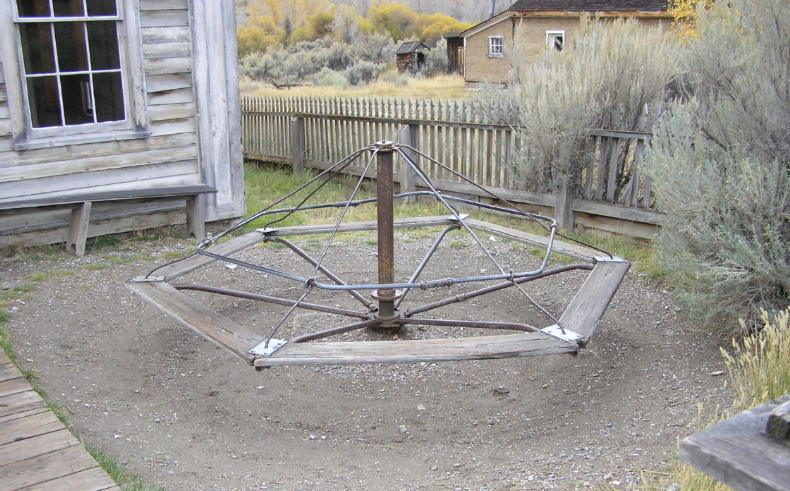 Heading east tomorrow. See you then,
Ralph & Prilly
---