Thurs Oct 6, 2005
---
DAY 10
Finally a break in the weather, sunny and got upto 59 degrees.
Heading east today on interstate 90.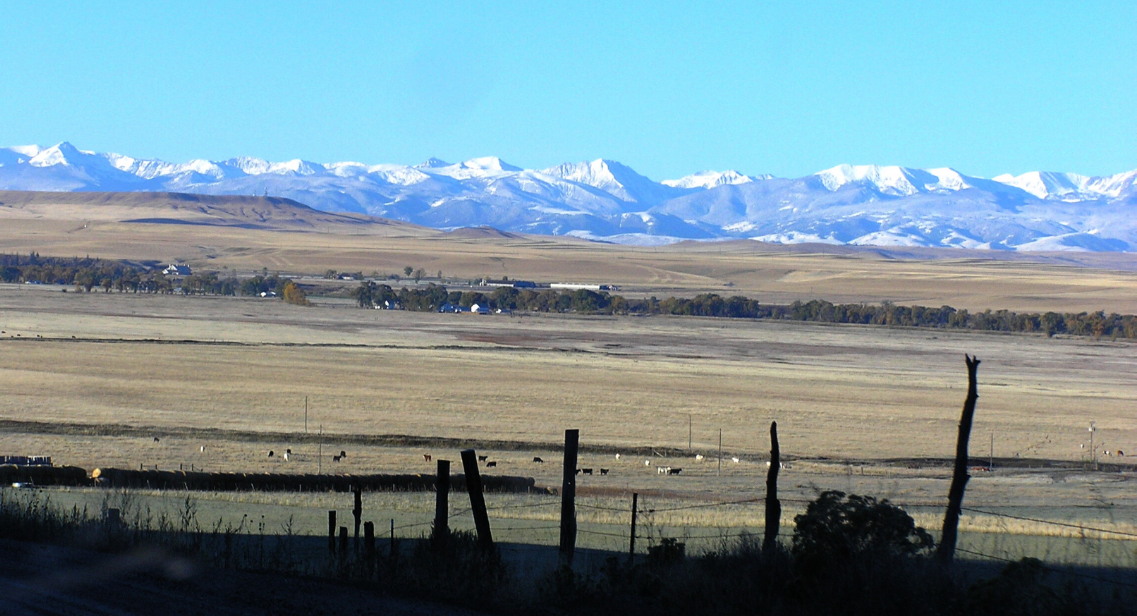 First stop is Madison Buffalo Jump State park.
These cool birds were migrating and landed here for a pit stop.
Anybody no what they are ?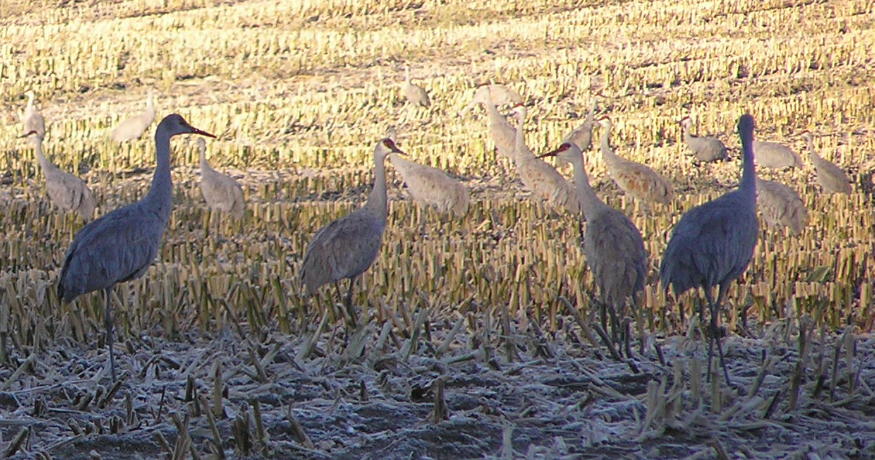 Went by this farm and breakfast was being served.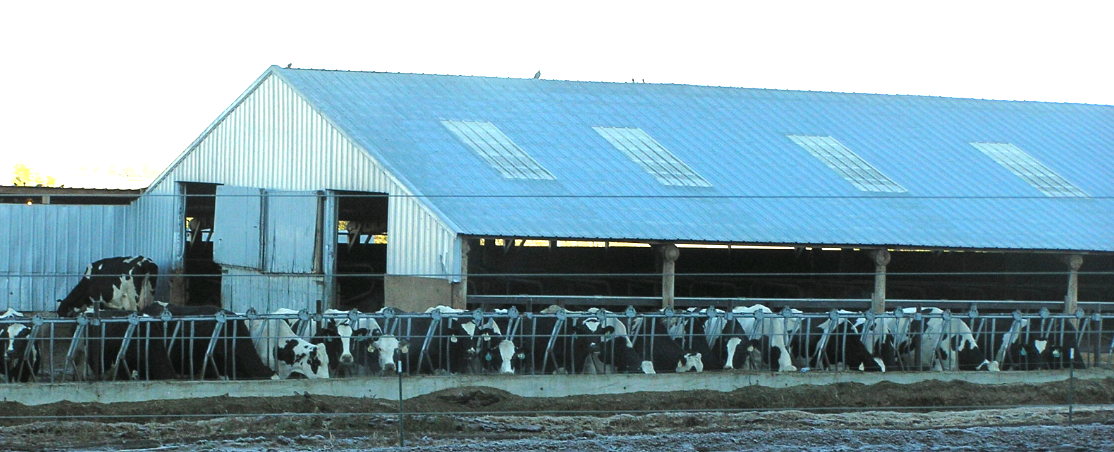 This was the great buffalo jump. No the buffalo didn't want to make this jump
they were tricked into it.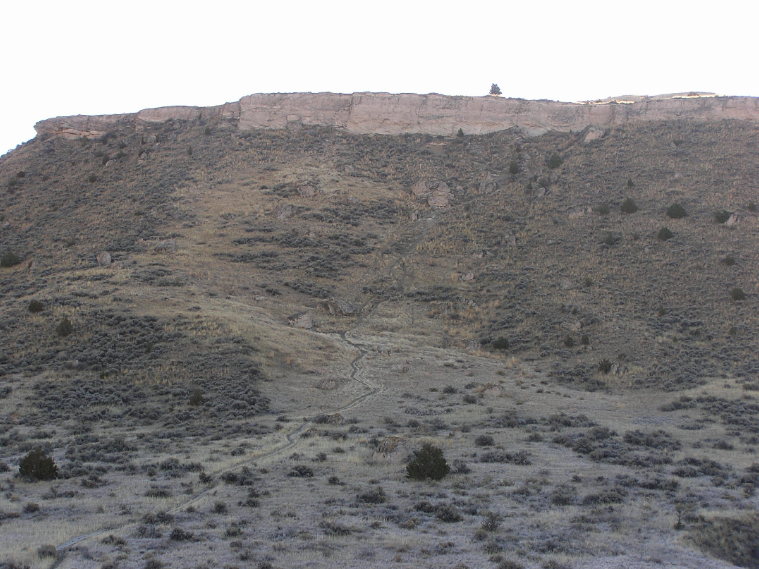 This will explain it to you.
One for me and one for Prilly. You can guess which one is hers.
Hey, at least I don't have as far to fall.
Well we just got news that 110 miles east of us Billings Mt. just got 10-12 " of snow
and there is major power outages and trees down. I guess we should have come a month earlier.
Rather than fight the snow, we turned south on 89 and headed down to the north entrance of Yellow Stone.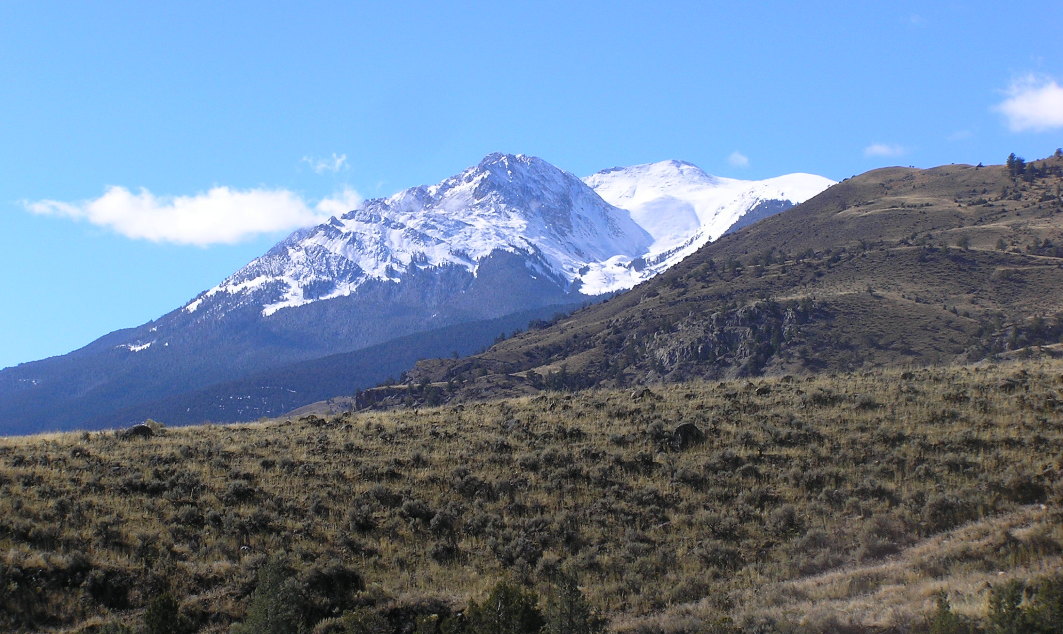 We have decided to hole up here for a couple of days then head east over to
Cody Wyoming on a more southern route.
Check out the way mother nature built a sluice in this mountain.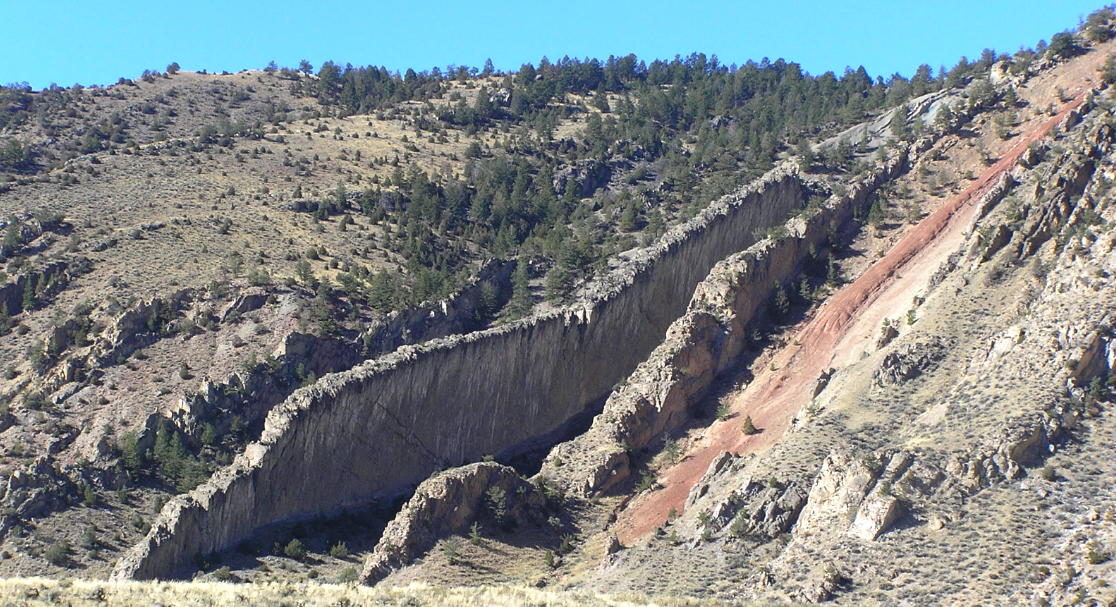 Where is my snow board ? Where is my Florida sunshine ?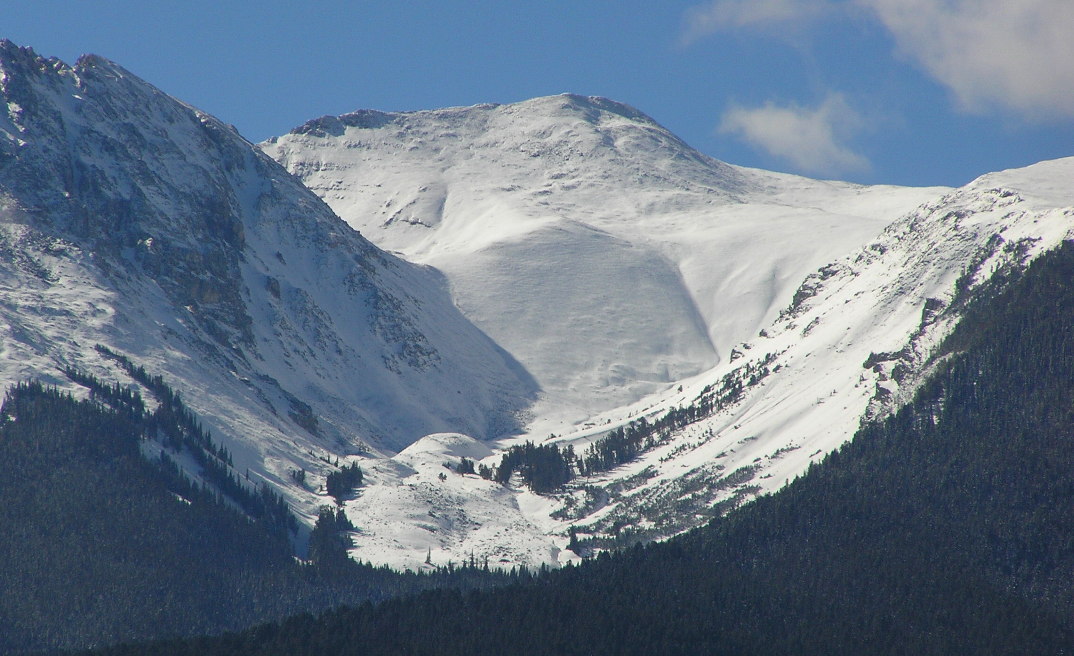 Don't worry Ralph, we can hook up the horses and drive this over.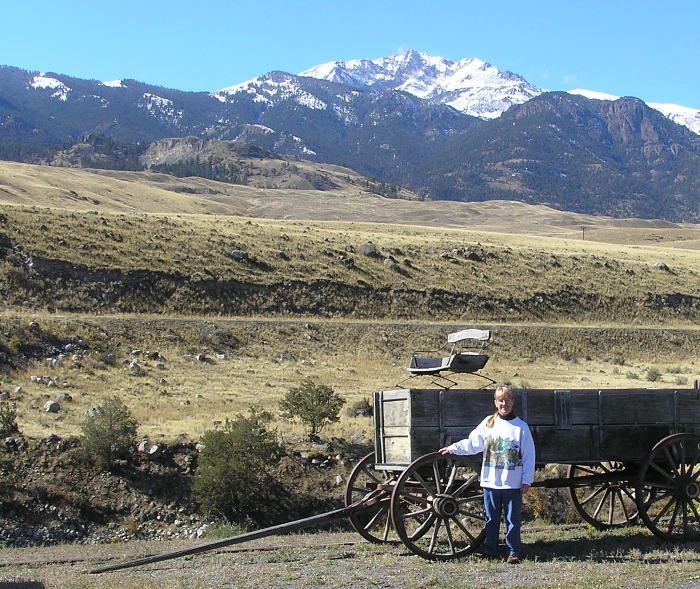 We landed in a Best Western in Gardiner Mt. at the north entrance.
Ok the day got pretty and we head back into Yellow Stone, maybe we can find a bear.
Some guys get all the girls.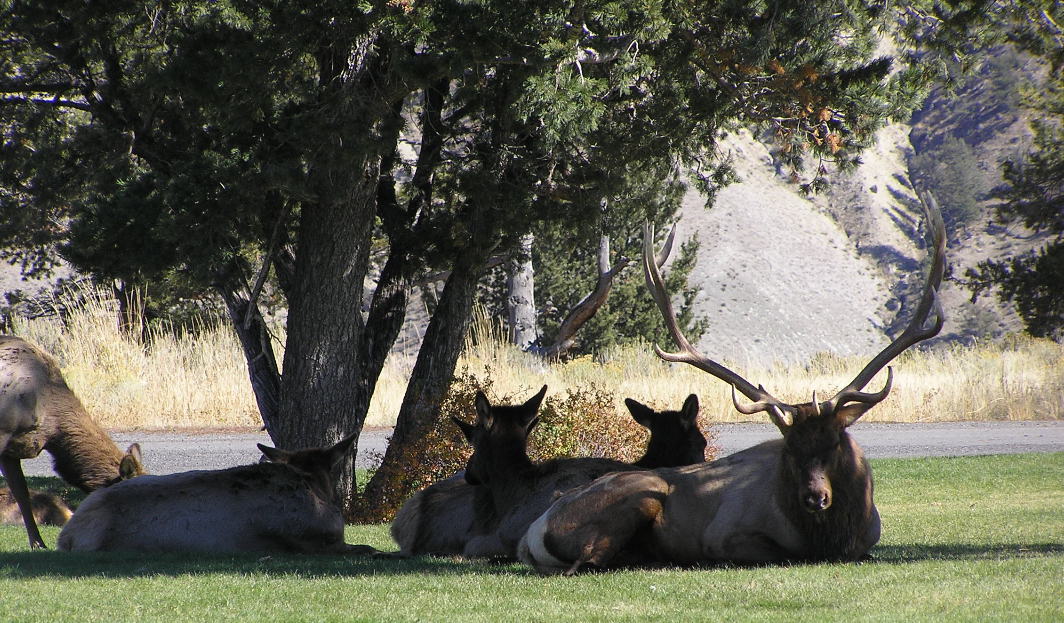 In Mammoth Hot Springs, we check to see if the guard dog is still in front of the garage.
Not only is he there, now he has two friends for reinforcments.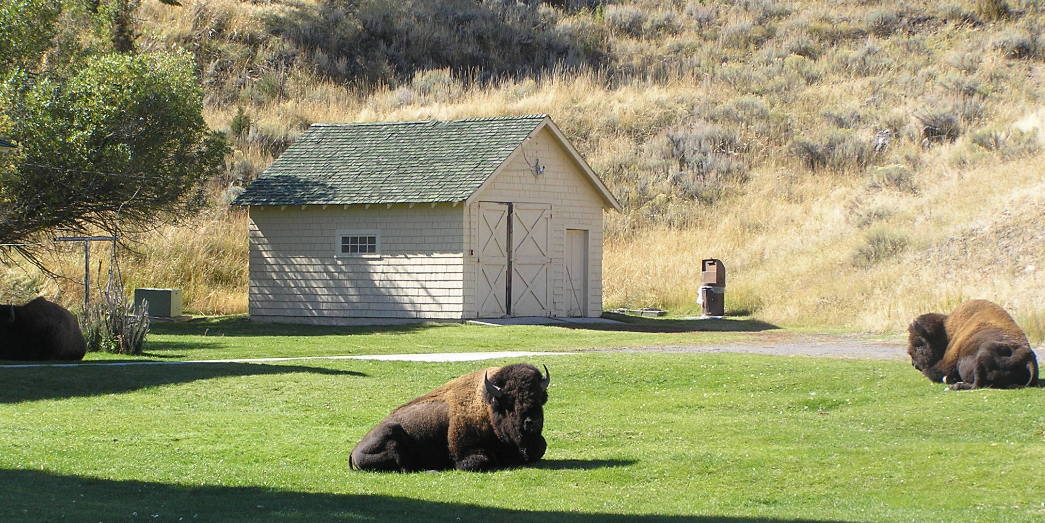 We have been here for thousands of years, so if you think I'm moving just remember if you
mess with the bull your going to get the horns.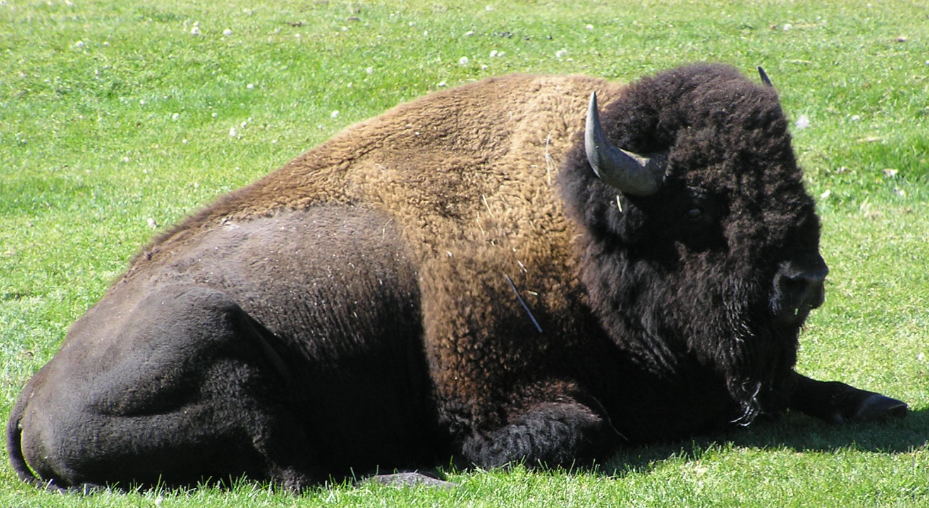 Mammoth Hot Springs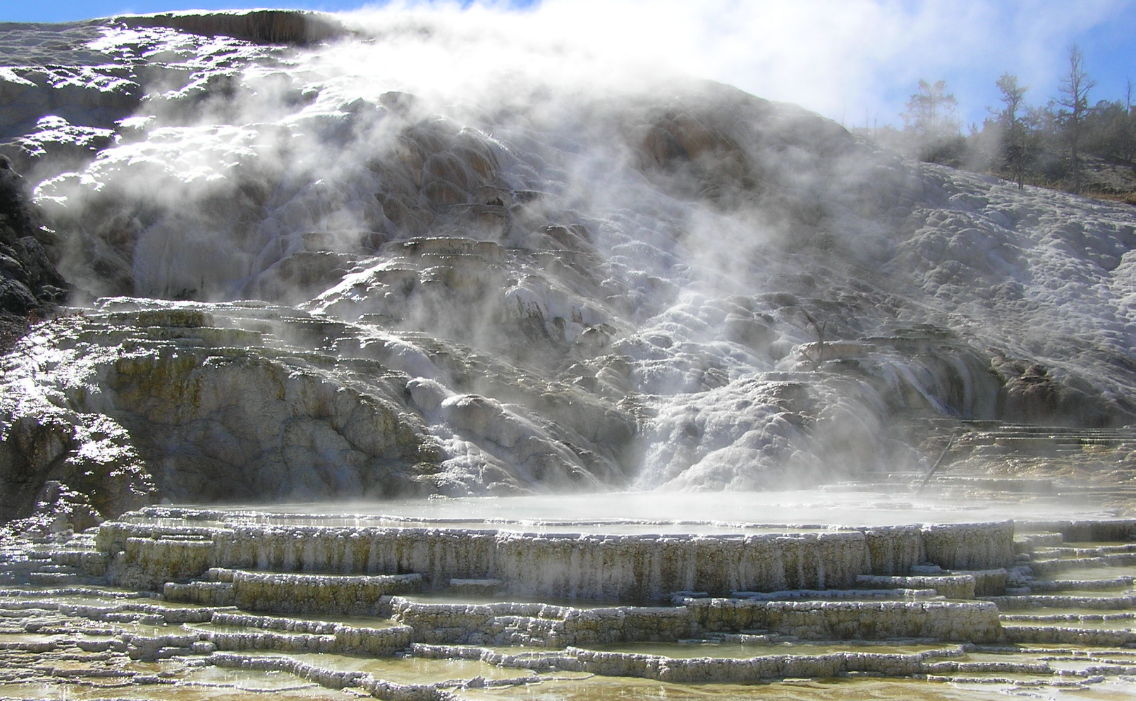 Spring Terrace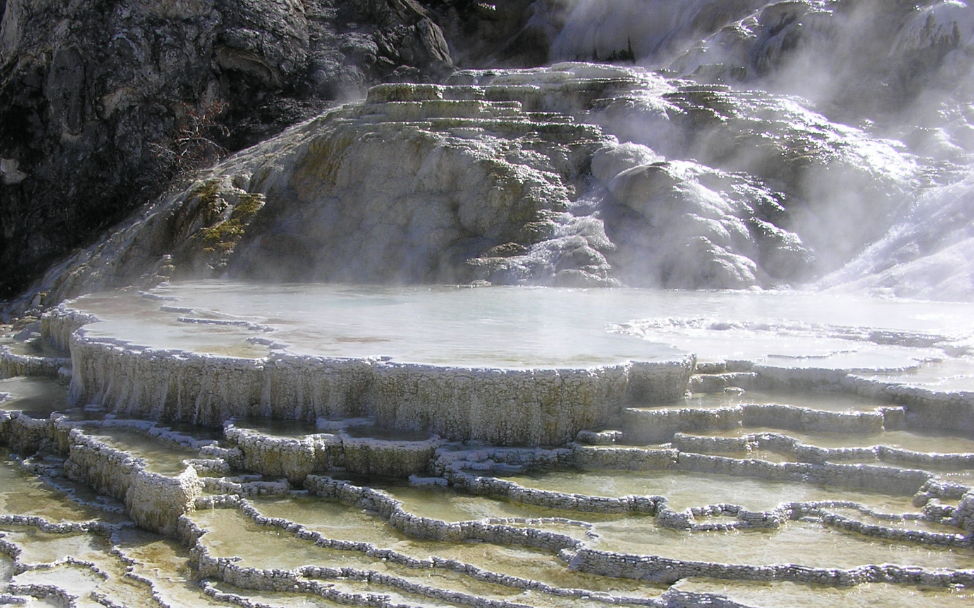 This can explain it better than I can.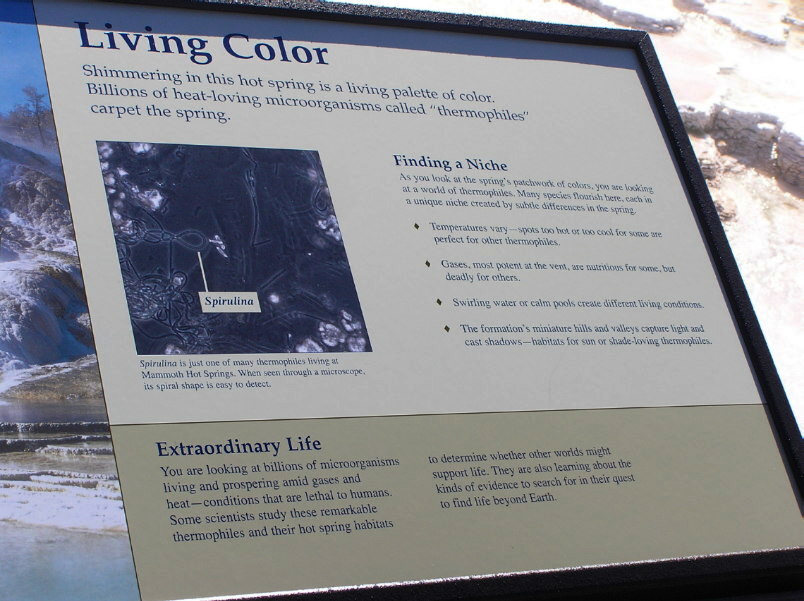 To me it looks and smells like a toxic waste dump.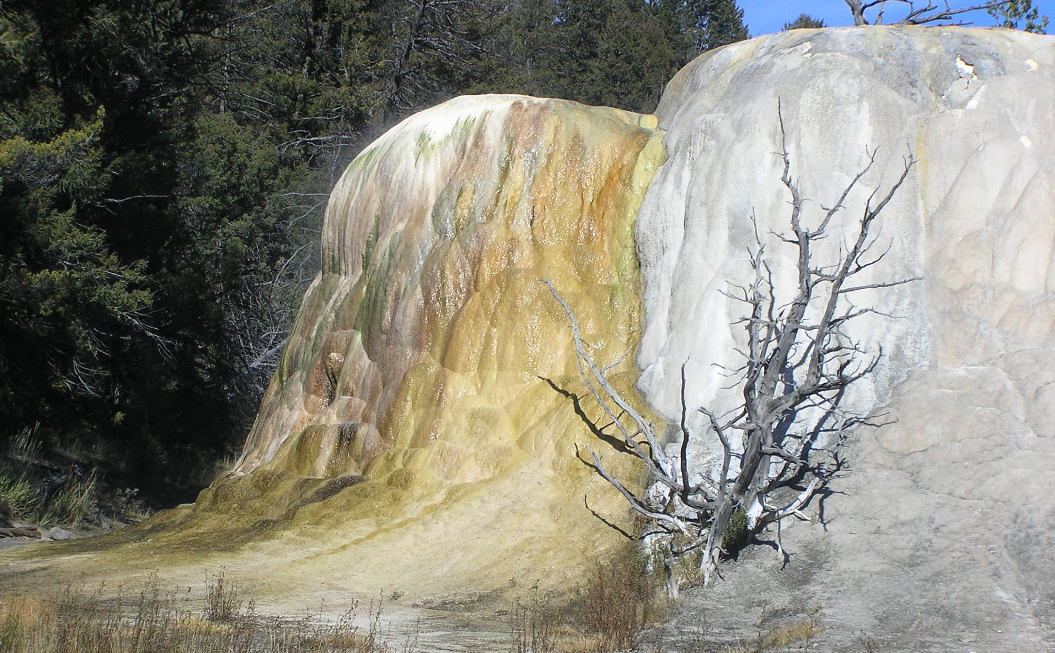 Sheepeater Cliff
This thing goes for miles.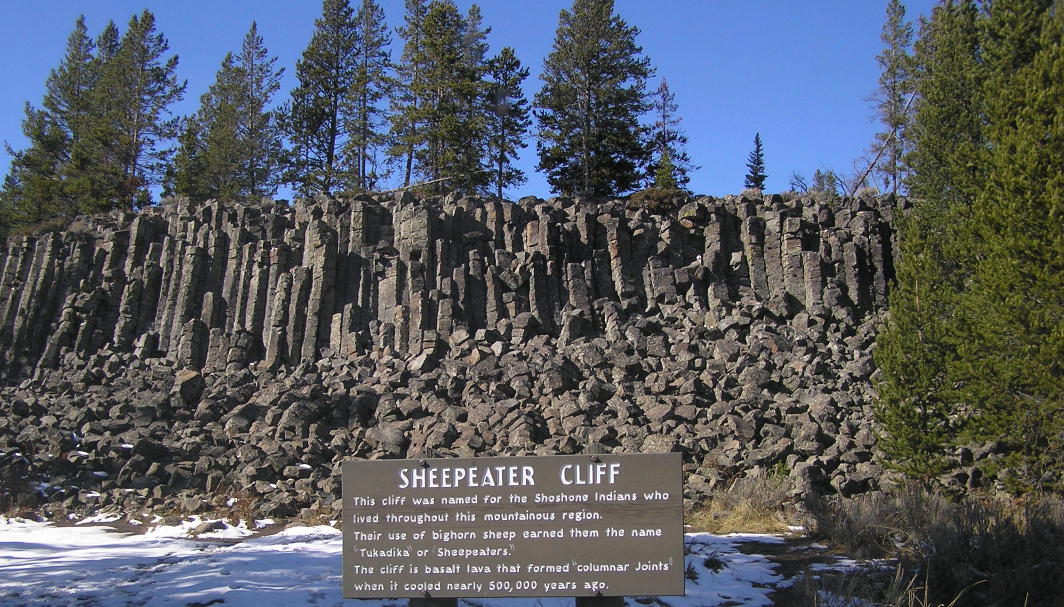 Ok, I'm the crossing guard this week and what are you going to do about it ?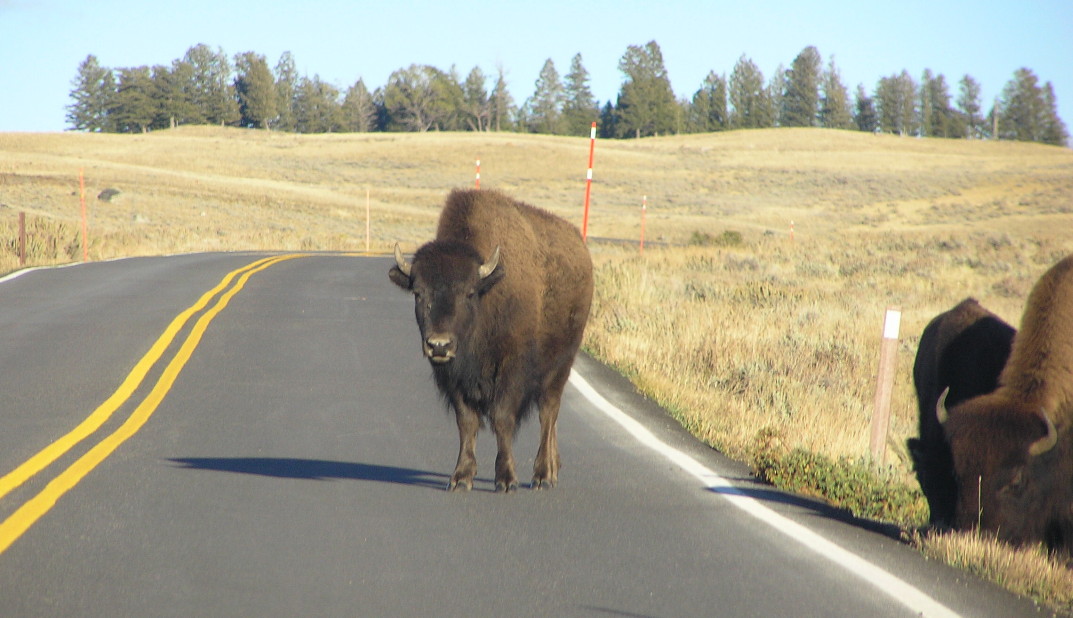 Ok we know you have alot of elk pictures, but how can you resist me.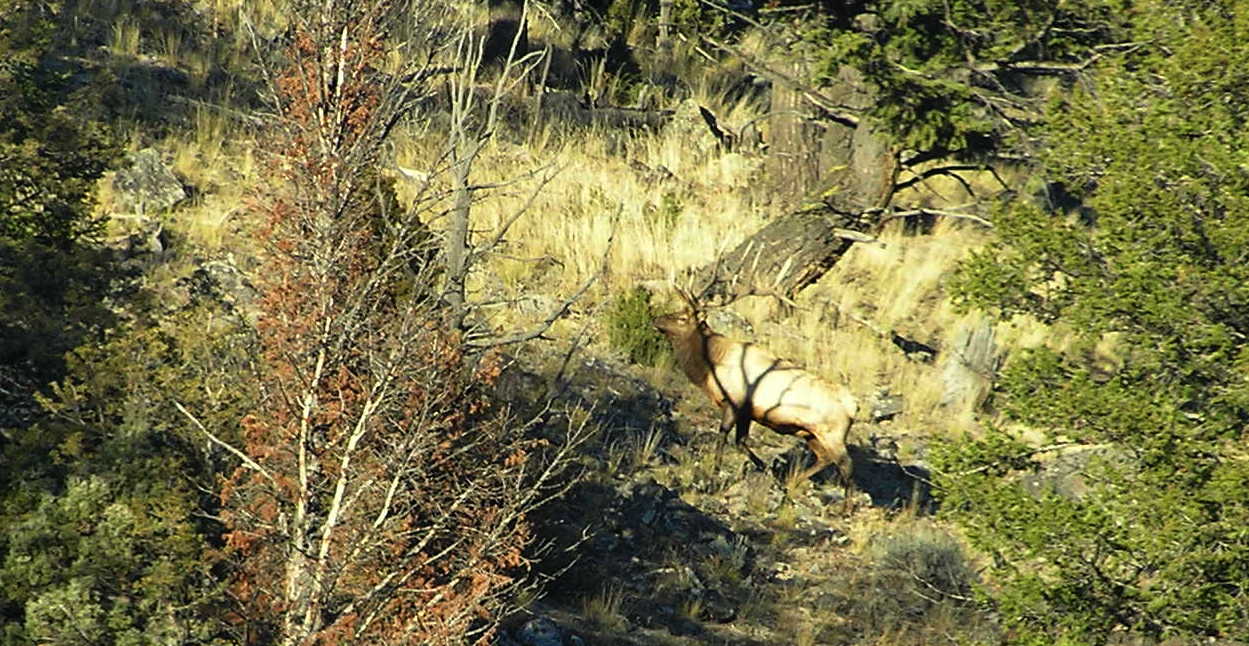 Do you know how hard it is to sleep with this thing on my head ?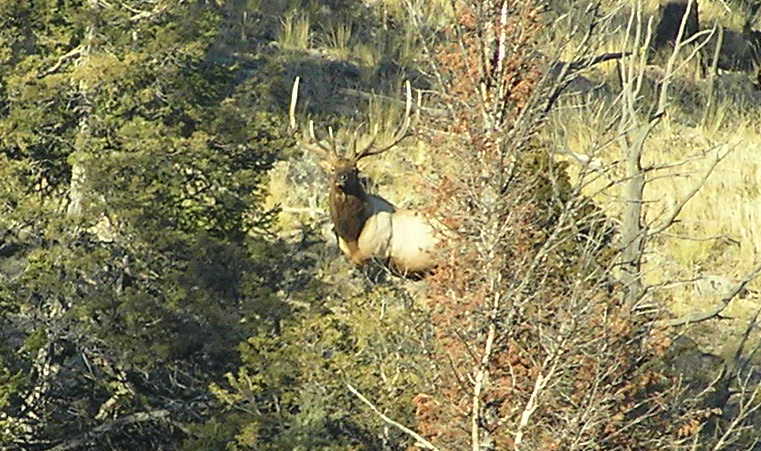 This buffalo has such a bug problem he has to invite a dozen birds to help him out.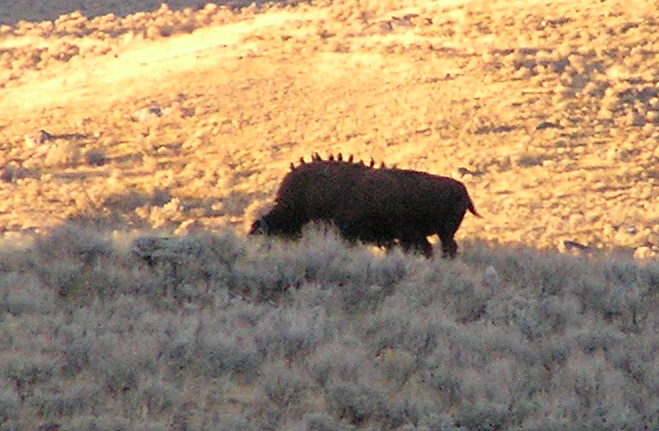 As night falls the buffalo ford the river.
God gives us another great day.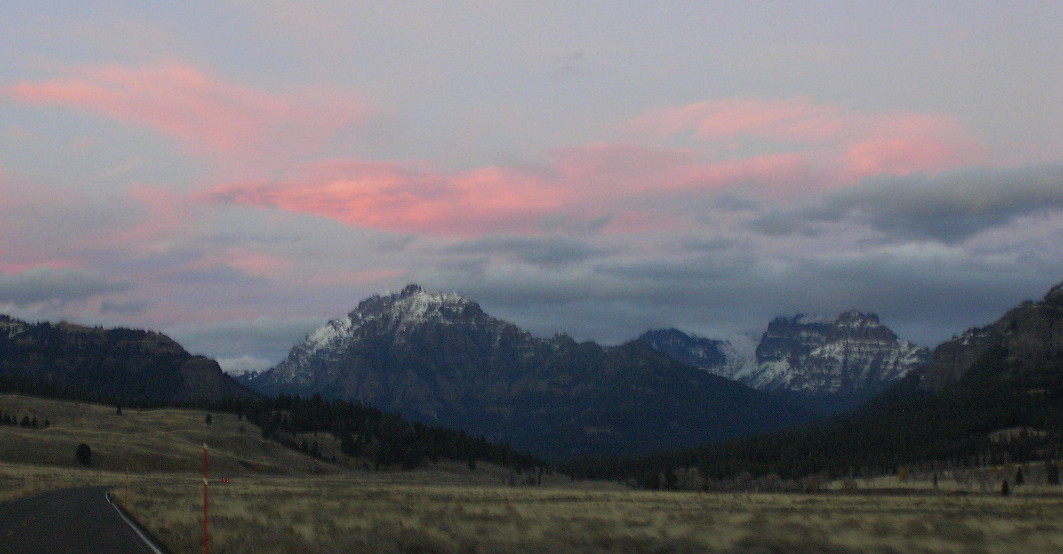 Sorry no bear, maybe tomorrow.
See you then,
Ralph & Prilly
---