DAY 4 Thurs. May 14 Part 1
Hi all,
Today we decided to do Firehole Cayon loop.
It's about a 180mile loop that dips down into Utah.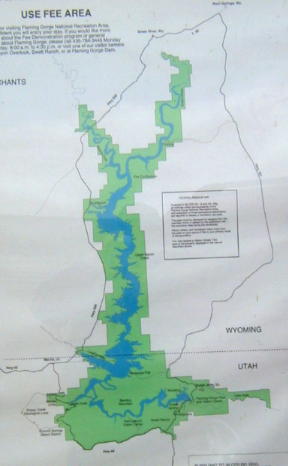 ---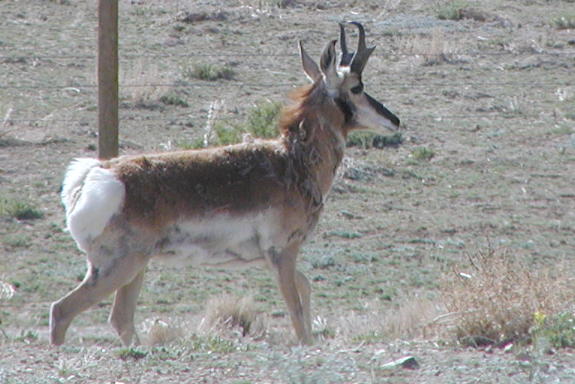 The first thing we saw were wild Antelope.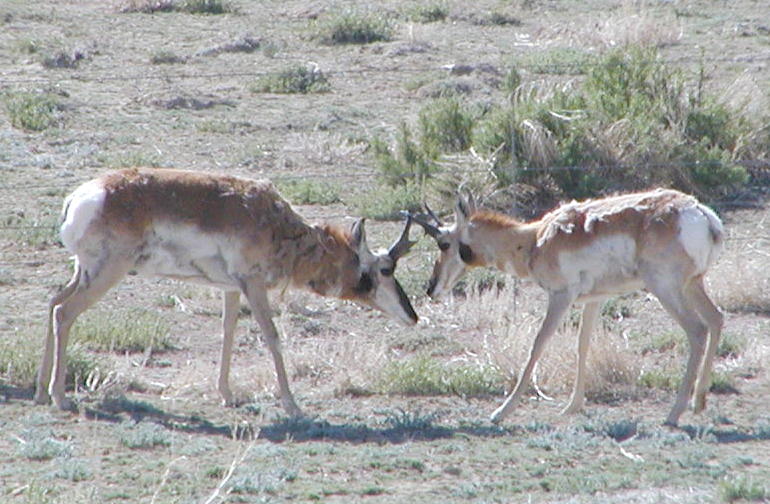 Two Antelope butting heads.
---
Ralph, put your hat on! The glair off your head is blinding me.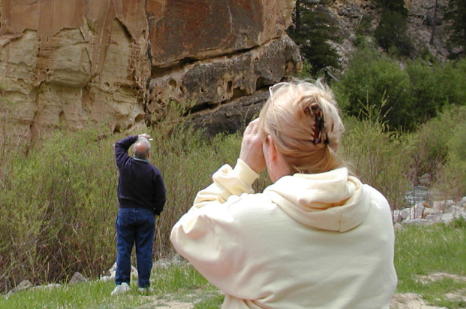 Sheep Canyon Geological Loop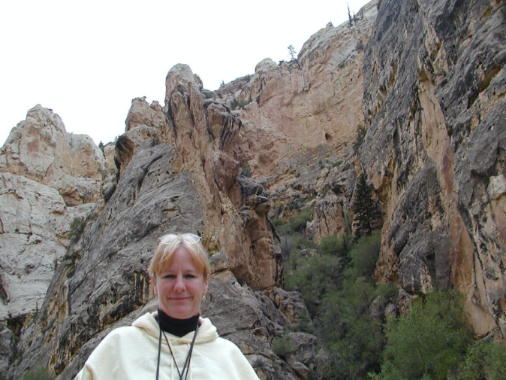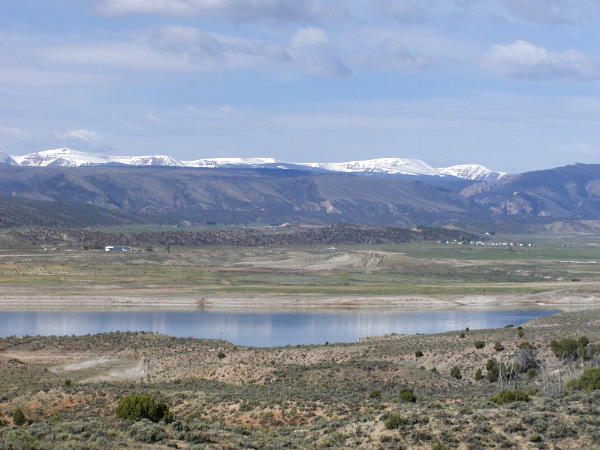 Pic of the day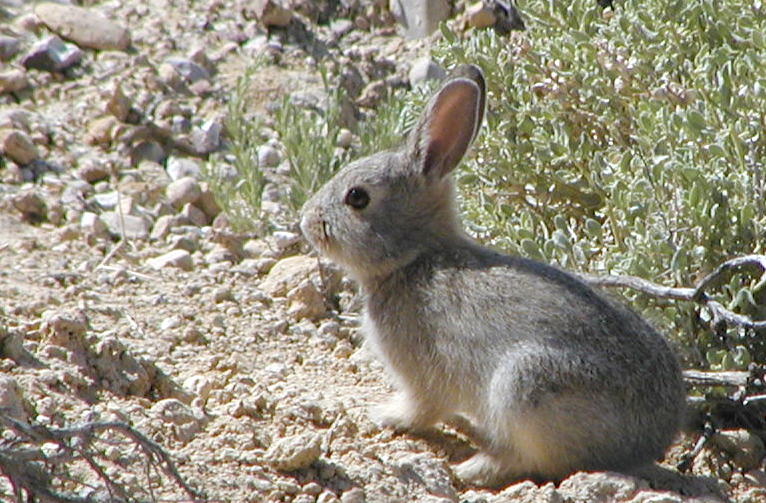 Ralph I found the rock I want.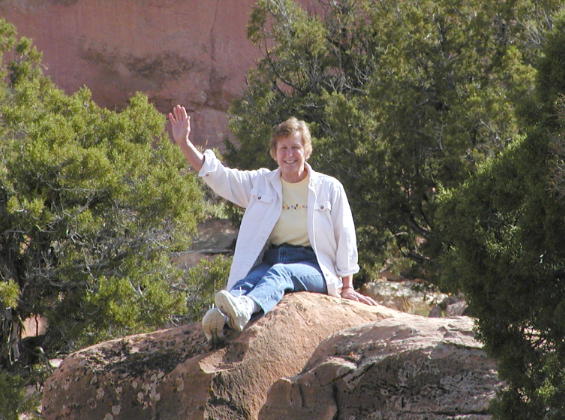 My great looking side kicks.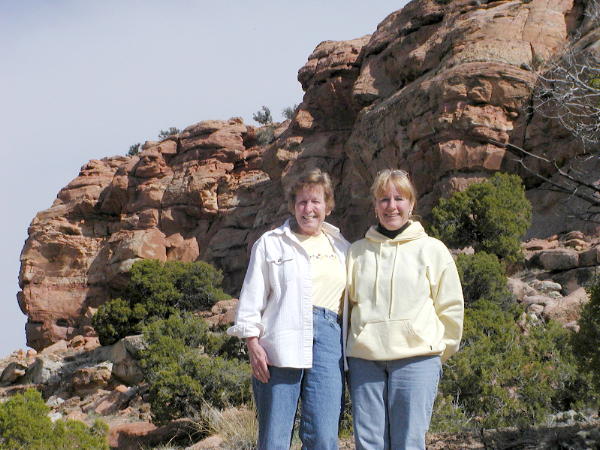 Prilly looking for dinasaur bones.
Rock's of Ages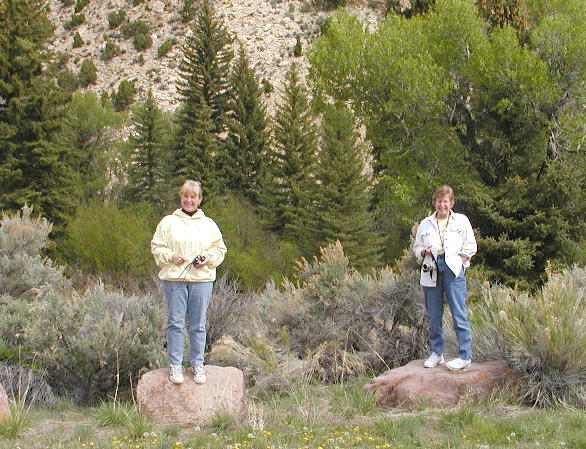 These are tame wild horses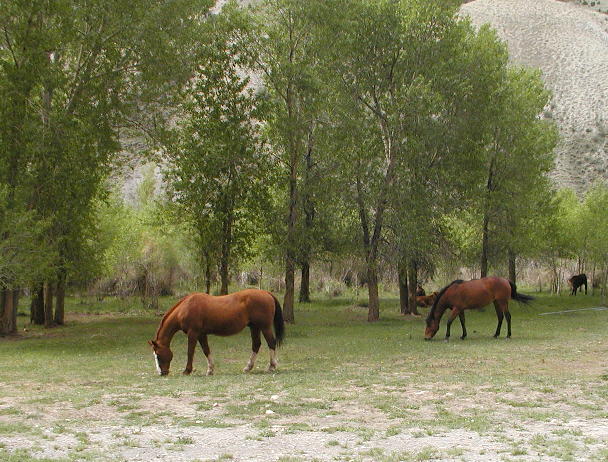 In the old west you had to watch your back.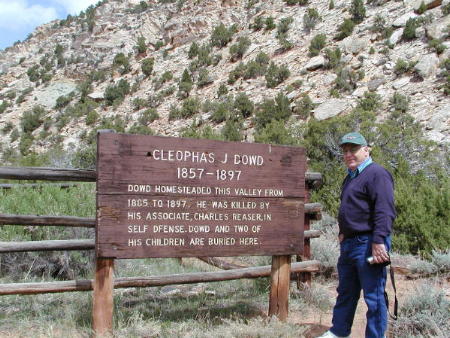 Brown Lake at 8300ft above sea level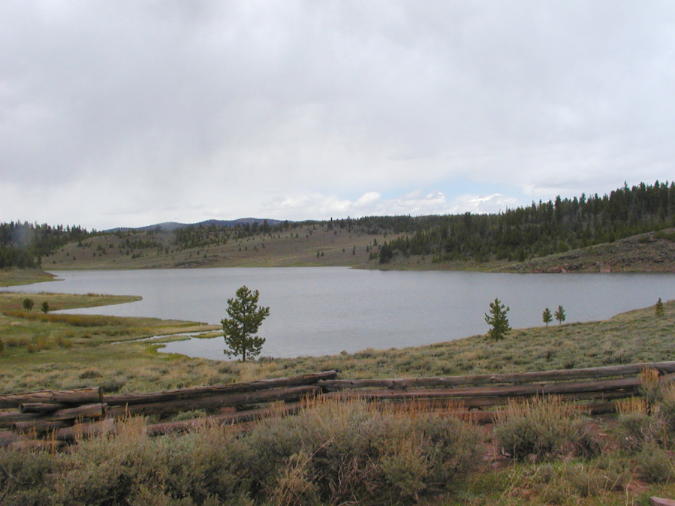 We saw are first Moose.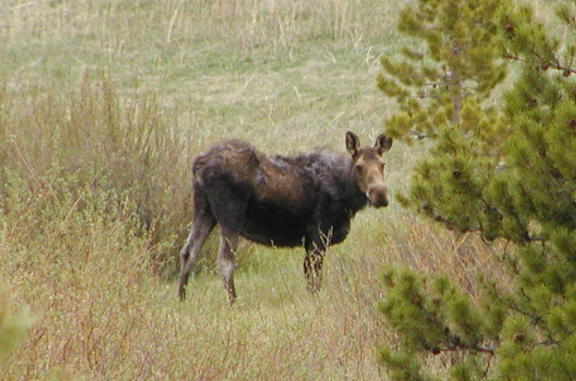 Mustang Ridge overlook.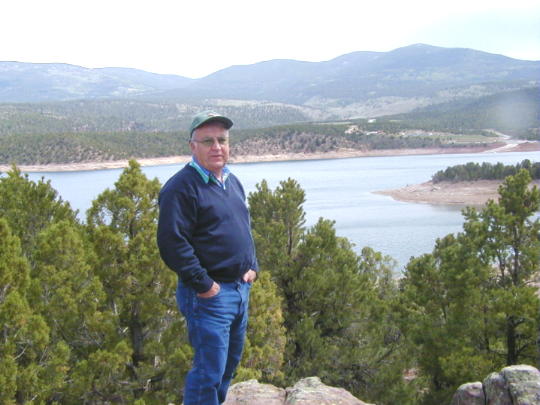 Well thats all for today, on to Jackson Hole tomorrow.
Love Prilly, Ralph & Sue
Goto Day 5
---