July 29, 2002
We flew into Syracuse N.Y. then drove down to Horseheads N.Y. to meet up with Prilly's sister Sue and Alyssa and Jesse two of her children. Then headed north to Old Forge.
July 30, 2002
Hi all!
Got here safe and are staying at the Waters Edge here in Old Forge.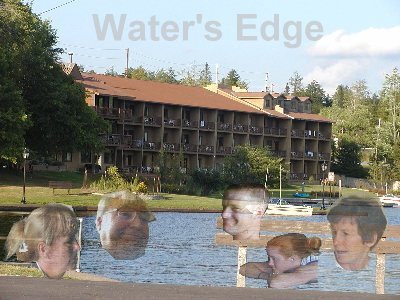 First thing we did was to go to the old hardware store.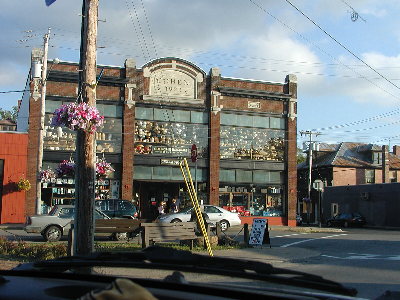 Then we went to the Old Mill to eat. Great Food ! A little high in price.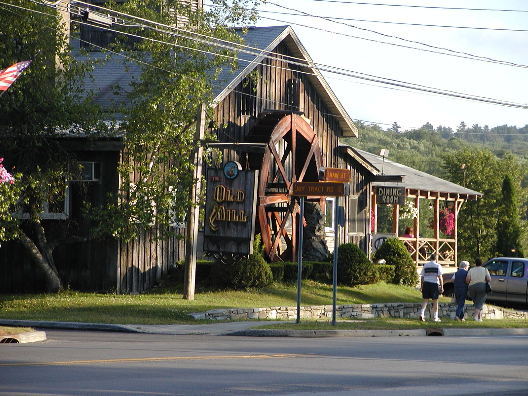 Then went to Arrow Head park in Inlet.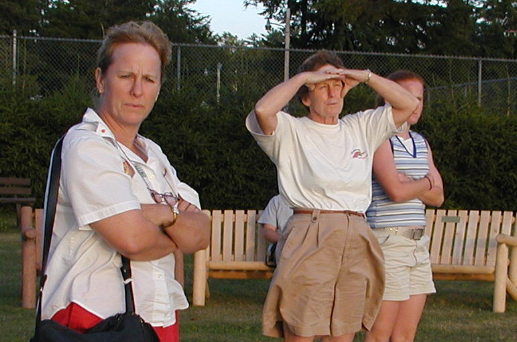 What are they looking at? It must be bald mountain.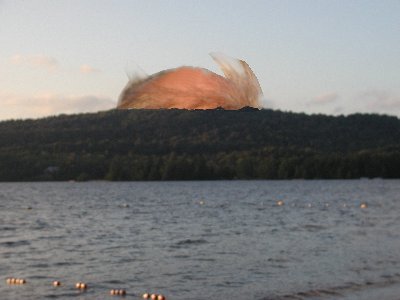 Then went to the ice cream store and hit the hay early. Big day tomorrow.
Goto Day 2