Friday Oct. 10, 2008
---
DAY 9
Hi all,

Last night we landed in the Outlaw Inn in Rock Springs, Wyoming.
We got up this morning to an inch of snow and flurries. We will be
heading down to Vernal, Utah through Flaming Gorge N.R.A.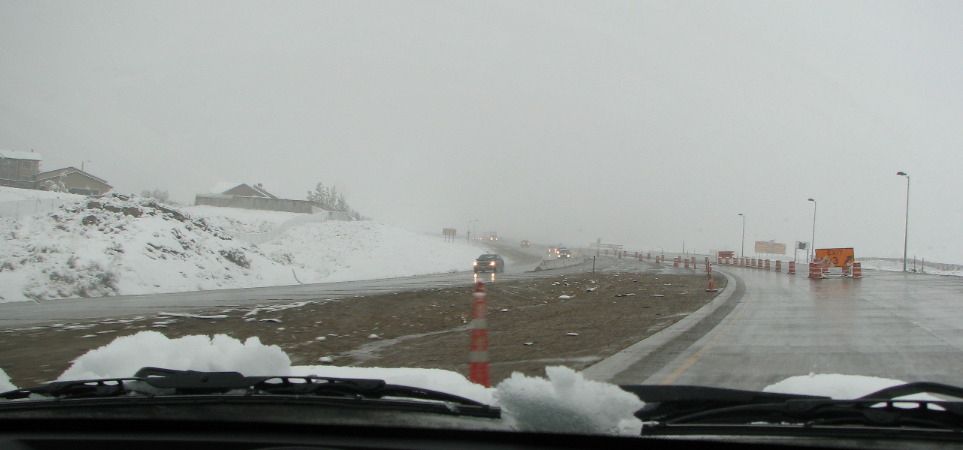 With this weather we were not sure if we were even going to make it.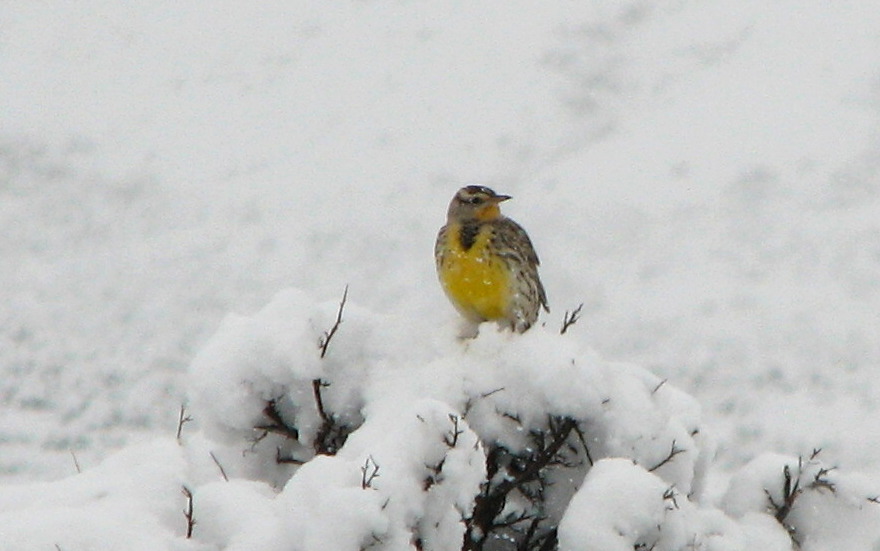 We first spot this meadow lark and he looks cold.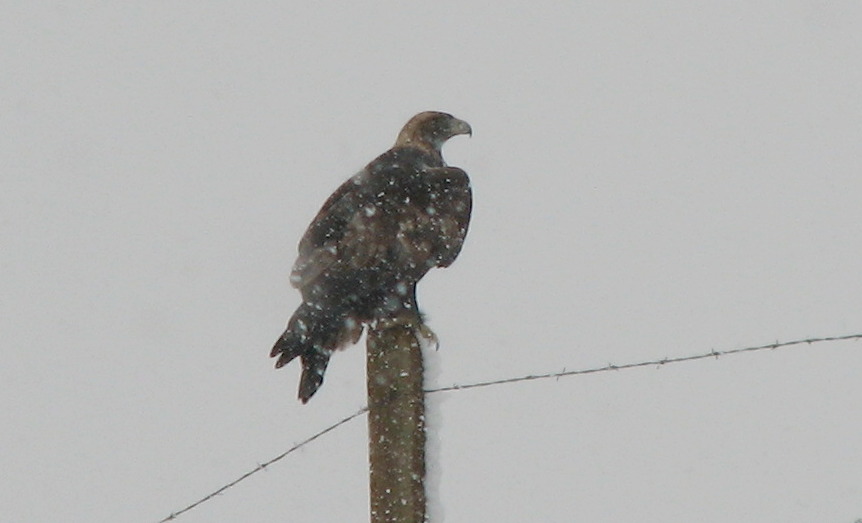 Then this eagle on a post.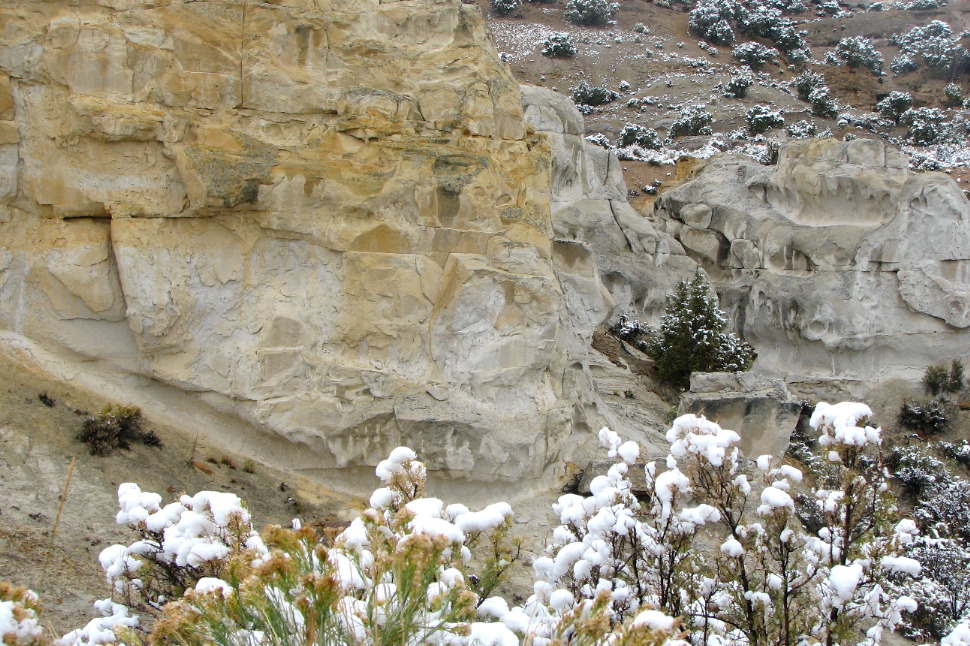 Then it stops snowing and the weather starts improving.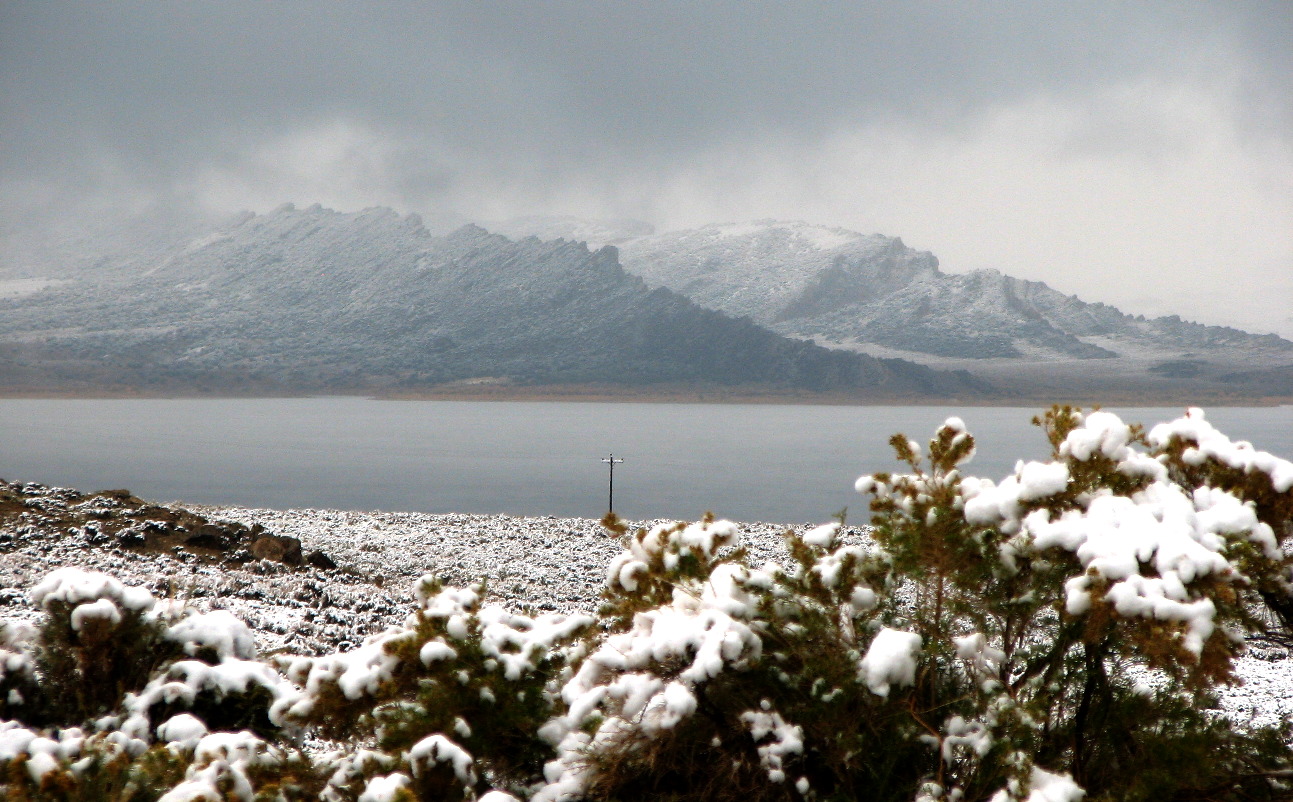 The view is extraordinary.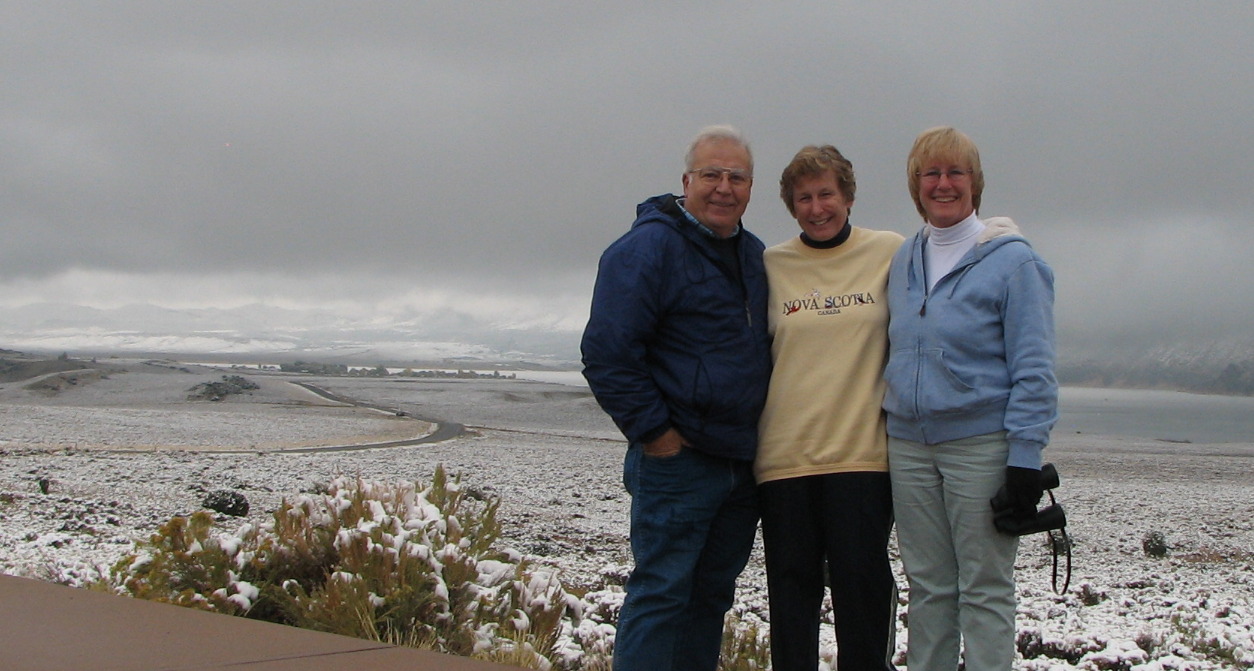 We are being blessed with another great day.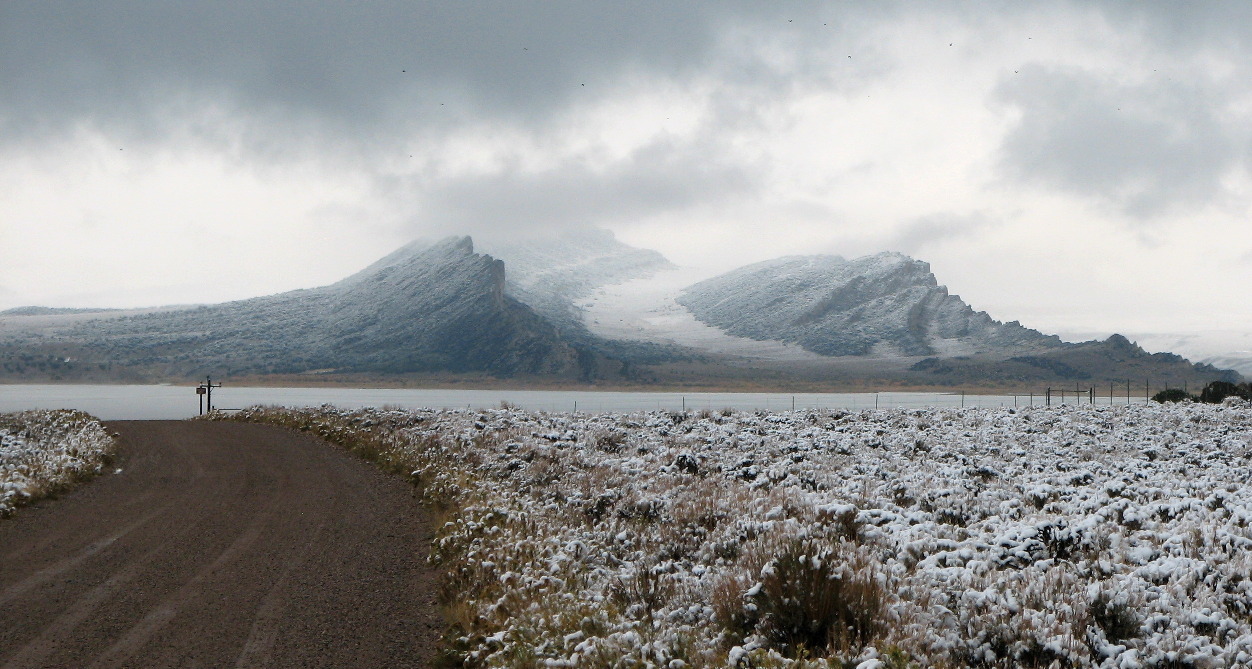 Cool mountain.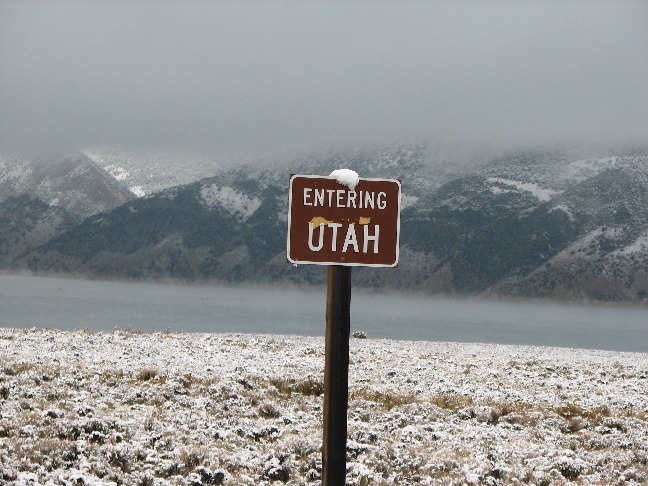 Crossing into Utah.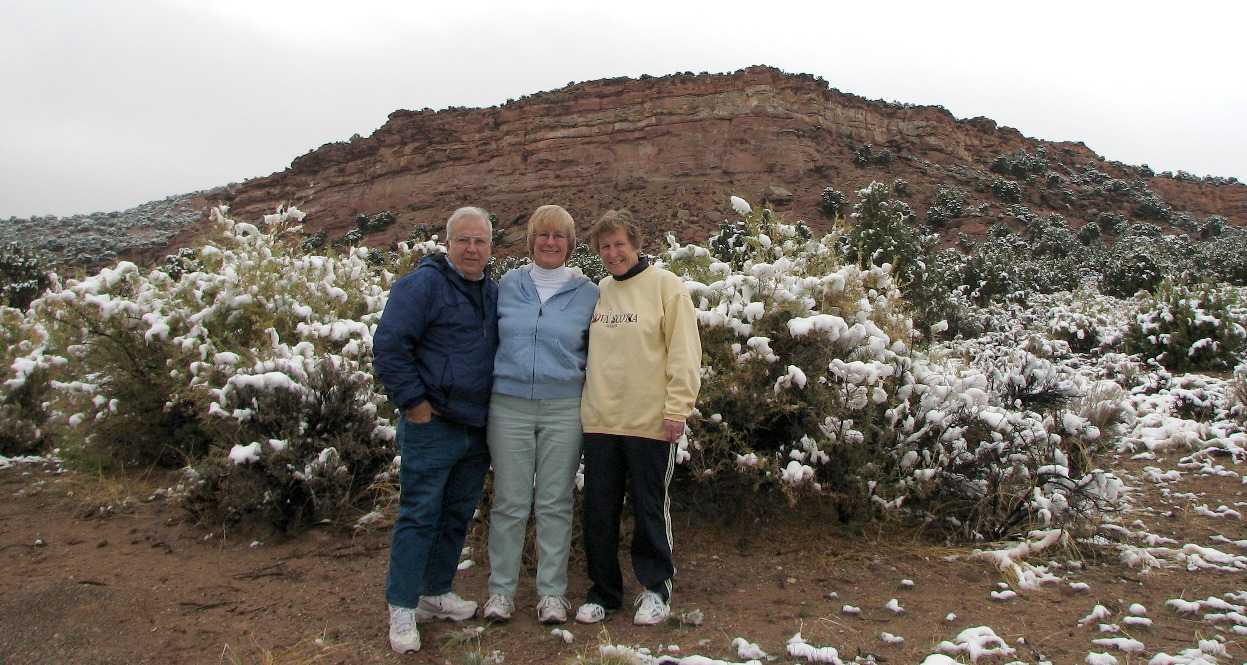 The bushes look like cotton in the background.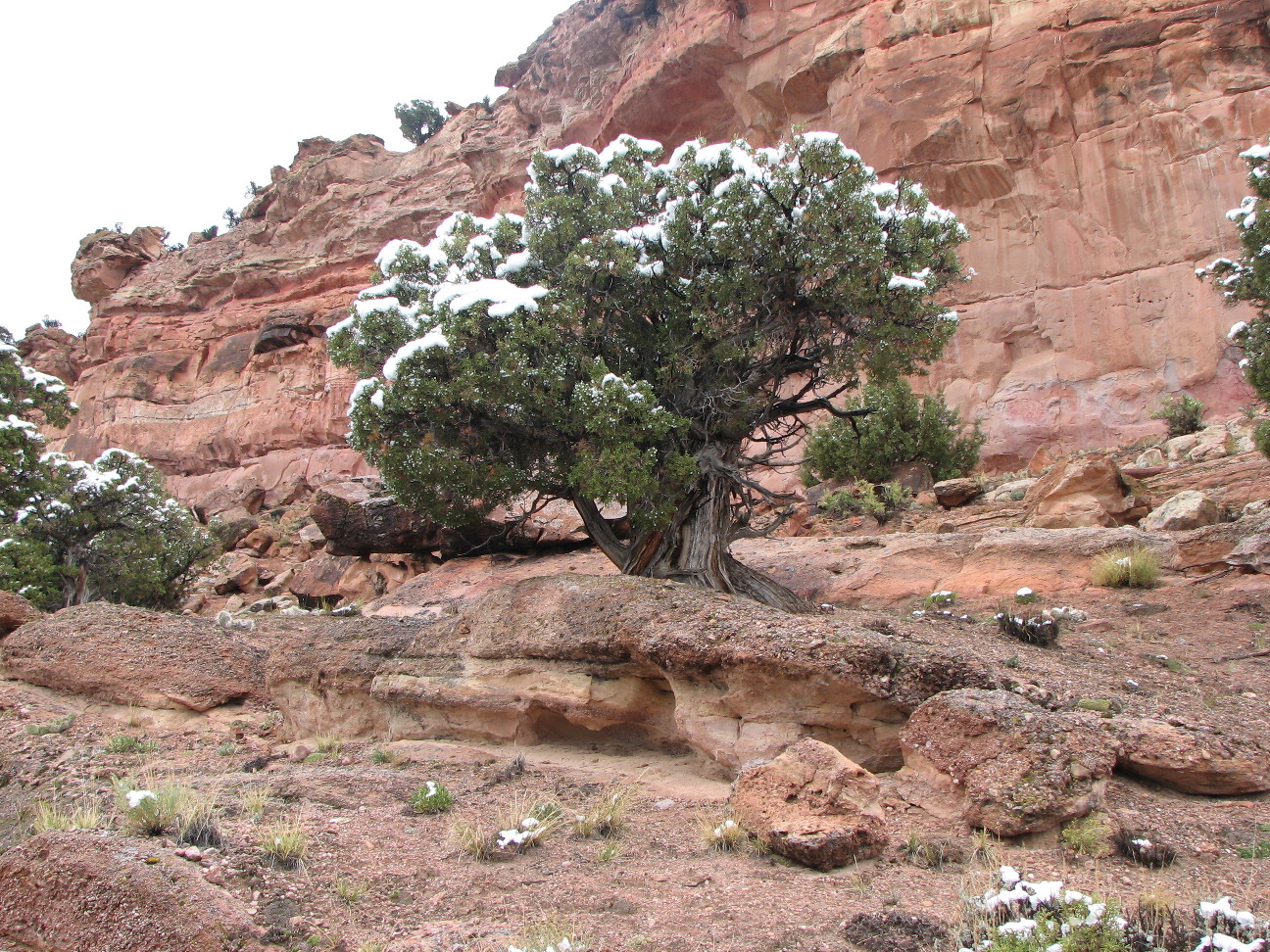 Everywhere you turn is another picture.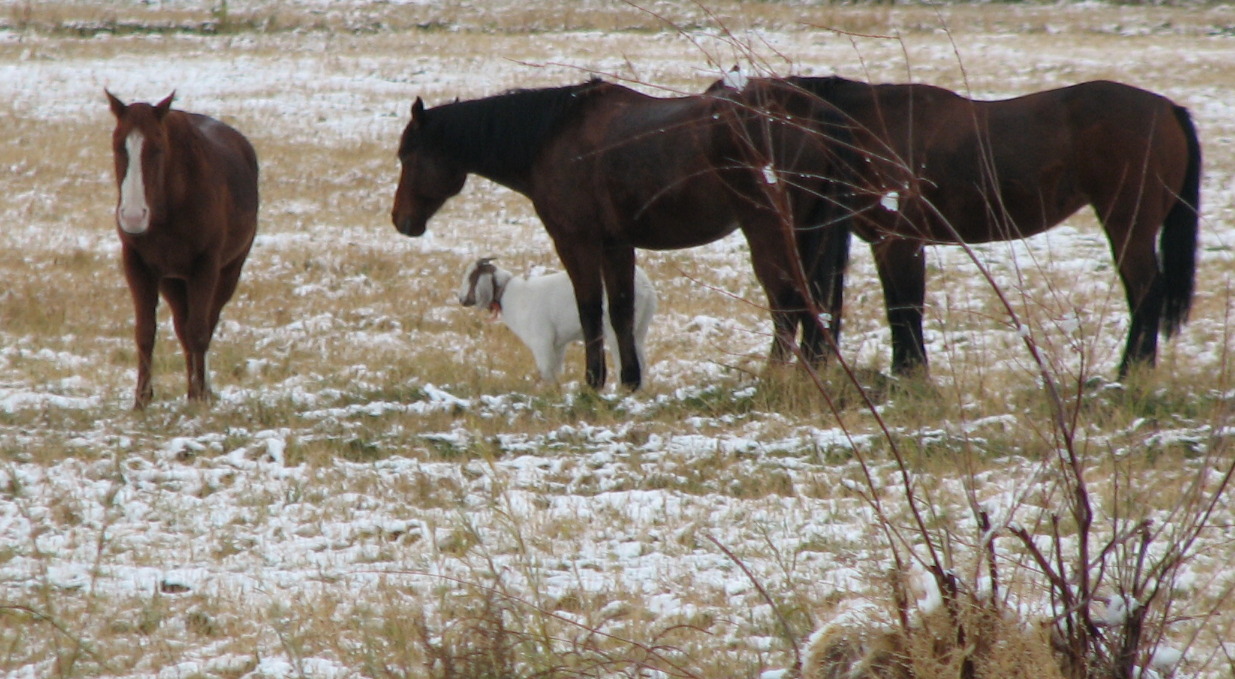 We see this little goat trying to stay warm with his friends.
Fossilized Sand Dunes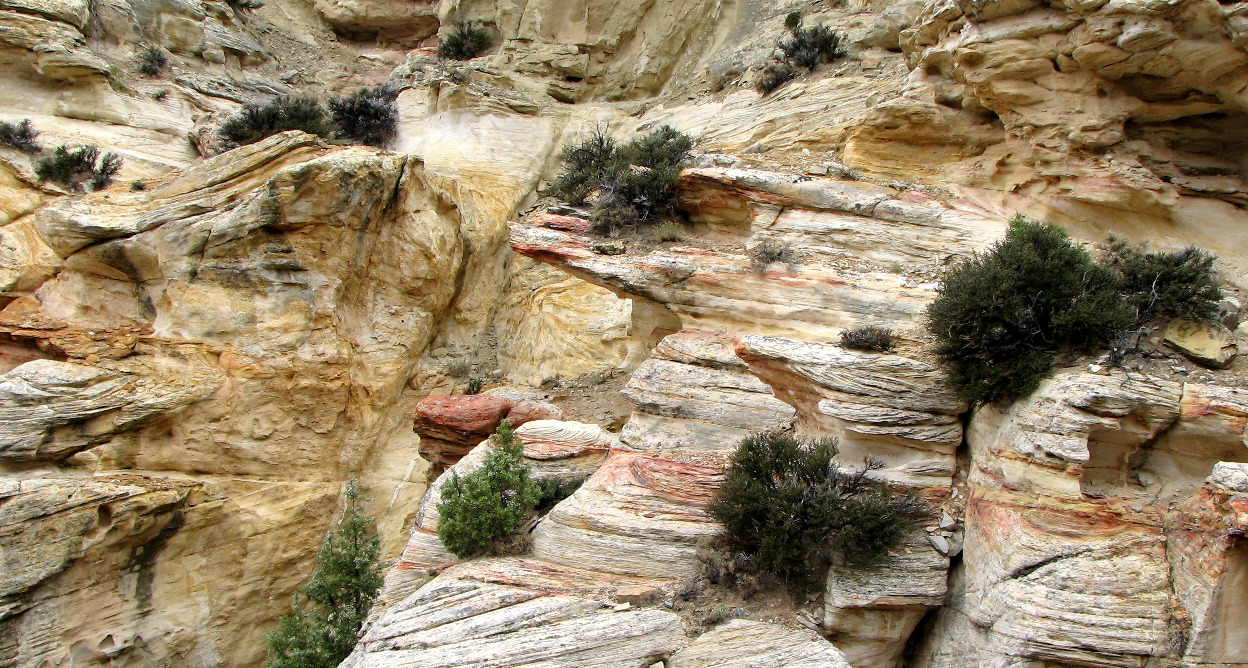 The rock have wild patterns.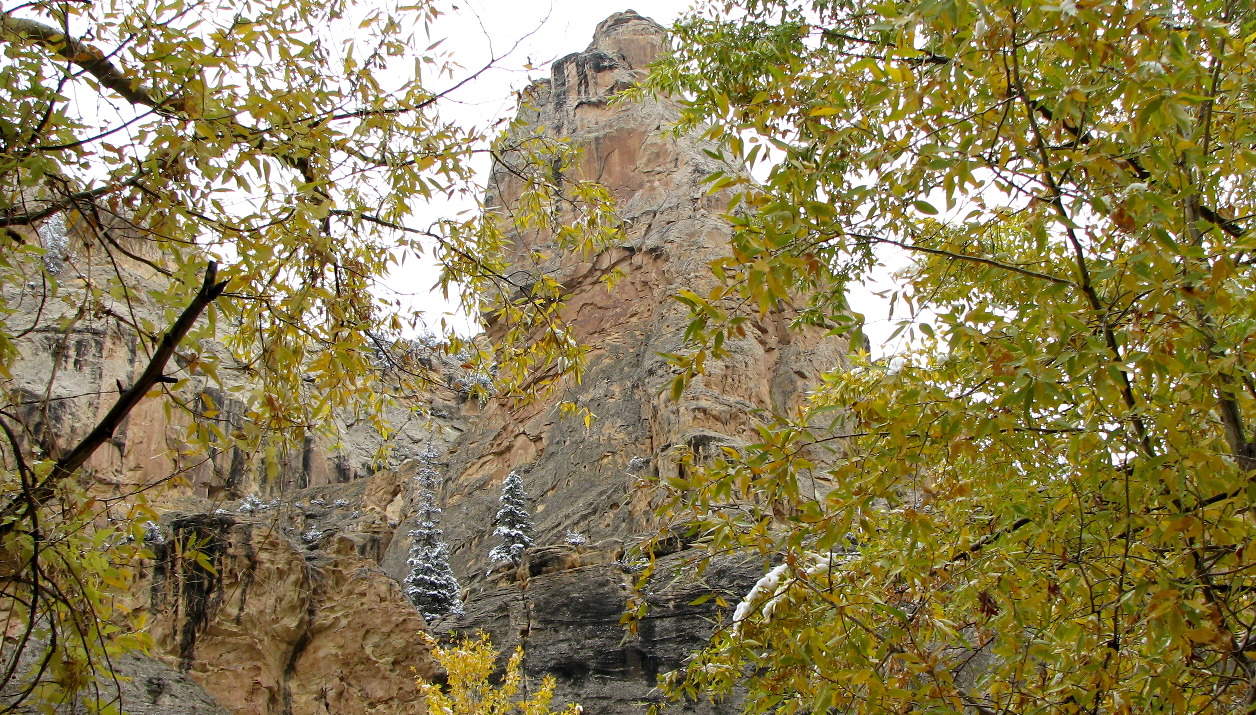 Entering Sheep Creek Canyon.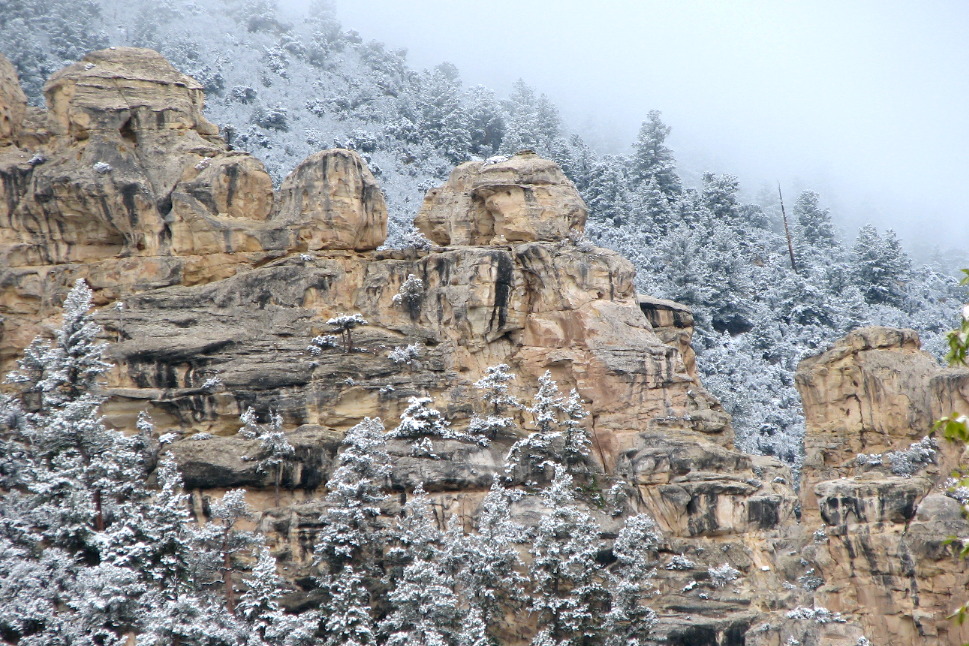 The pictures say it all.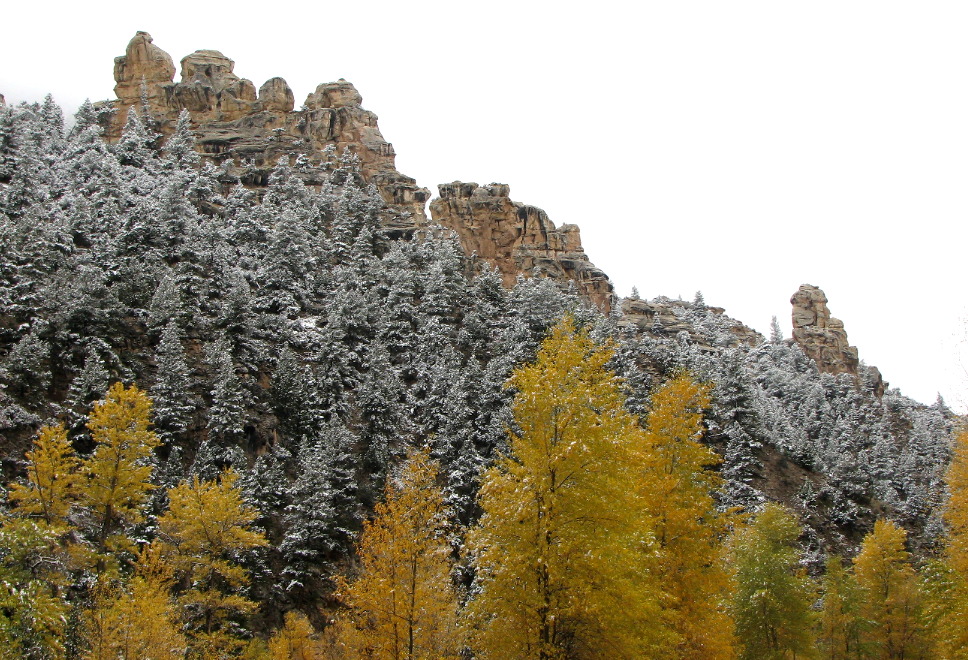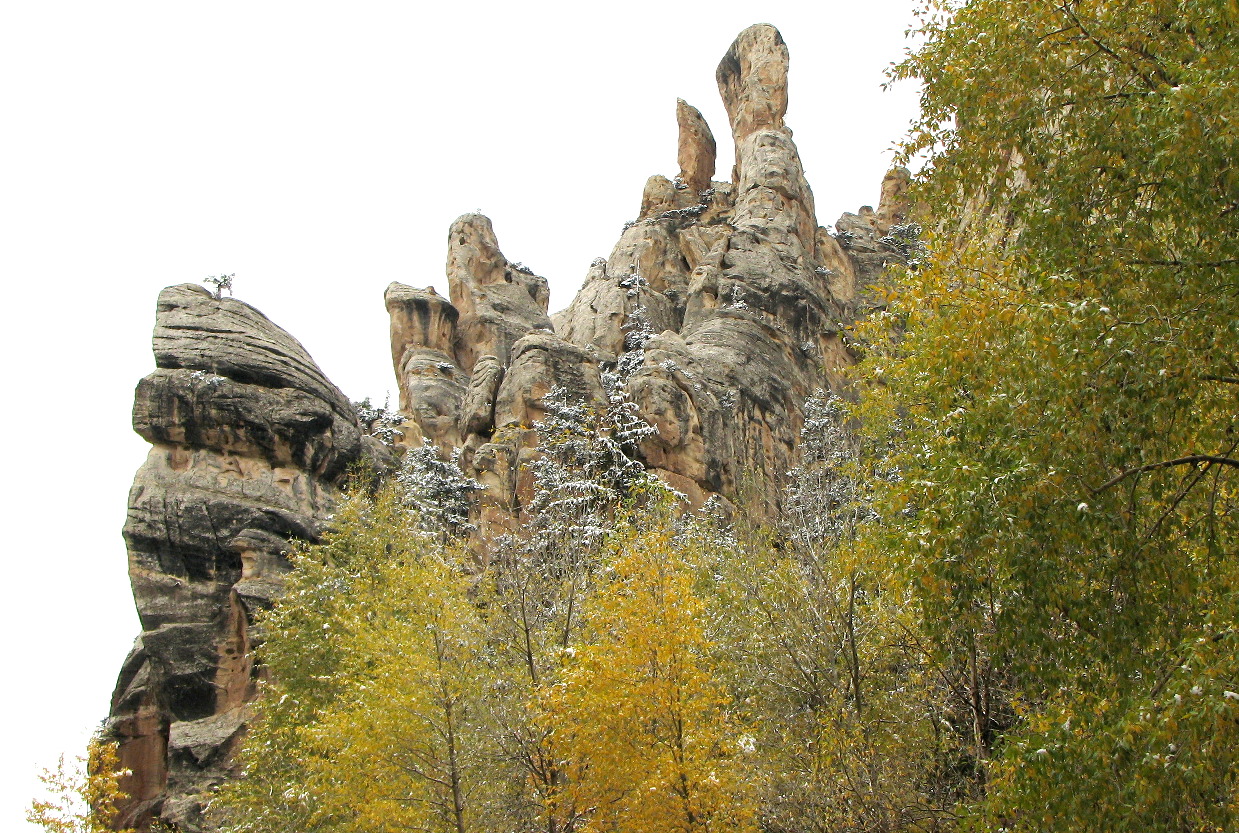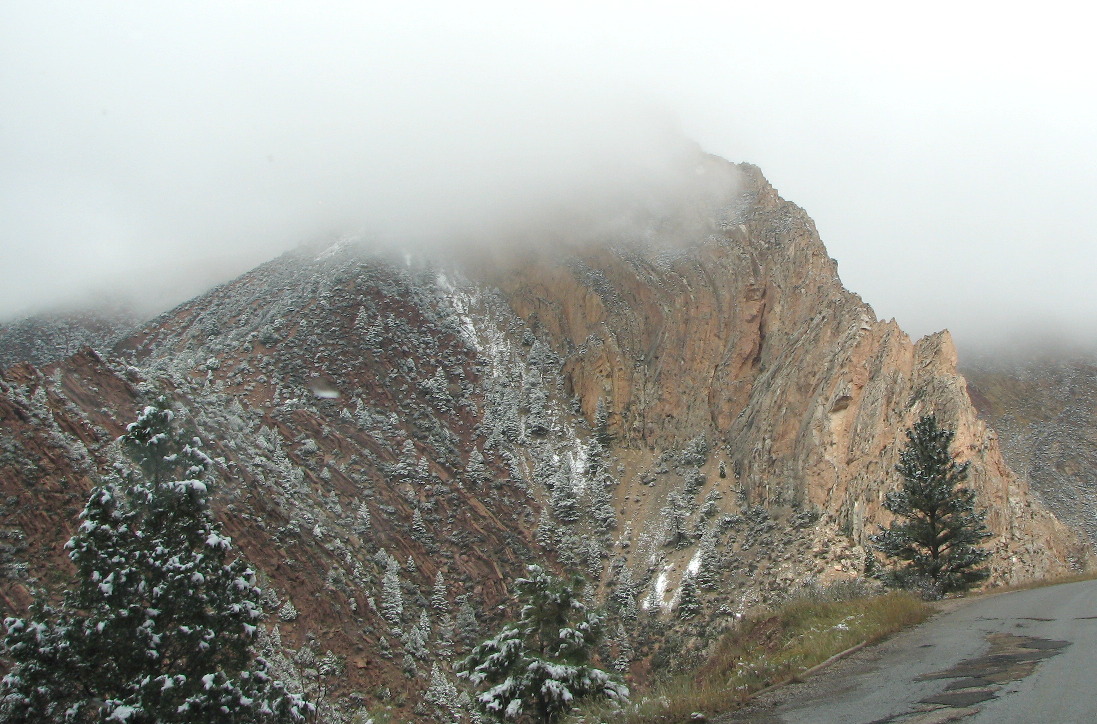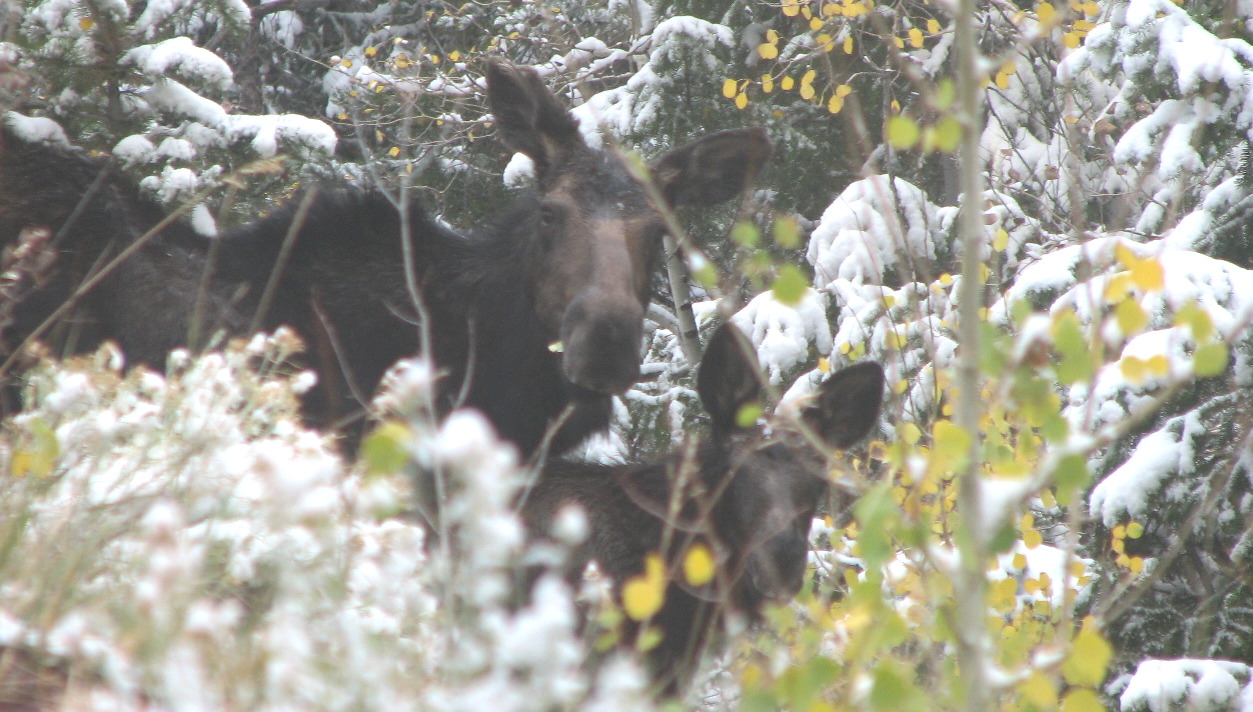 And then it happens, our biggest find so far on this trip.
A family of mooses.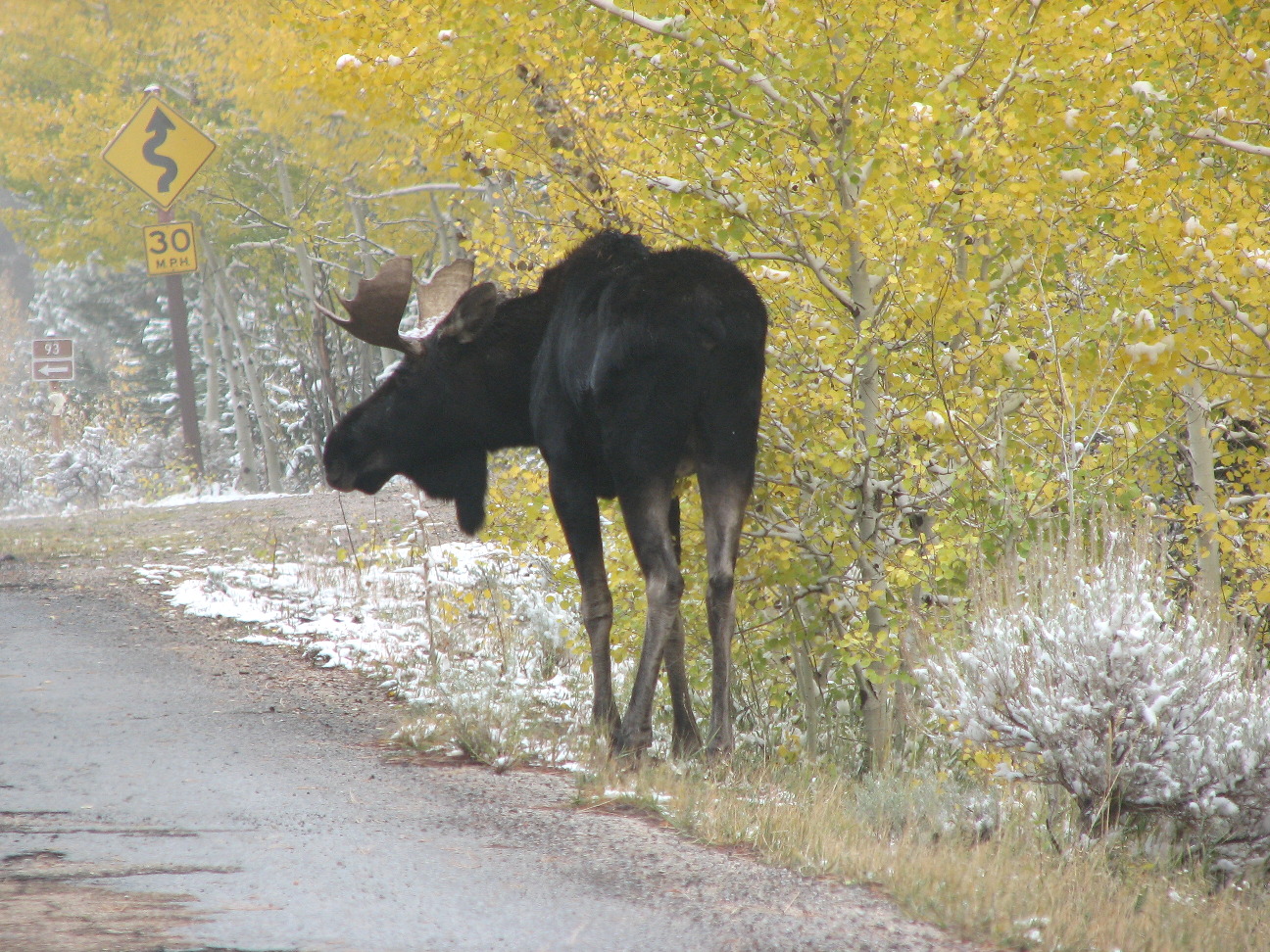 Here's Papa.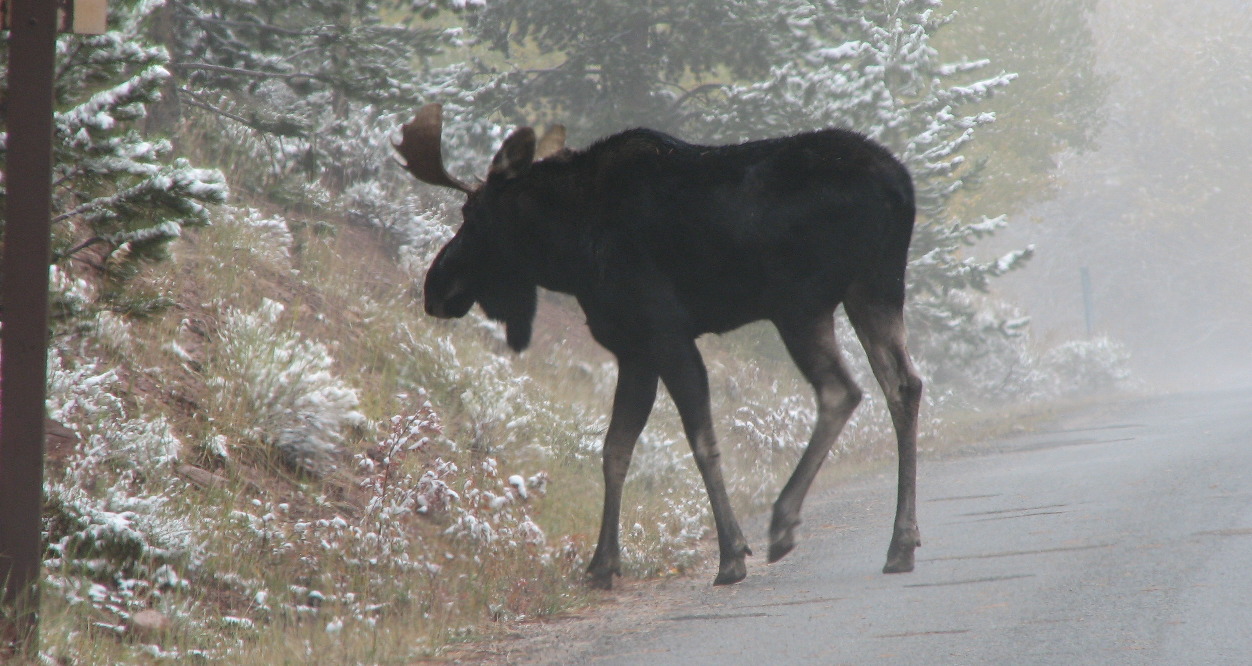 It doesn't get any better than this.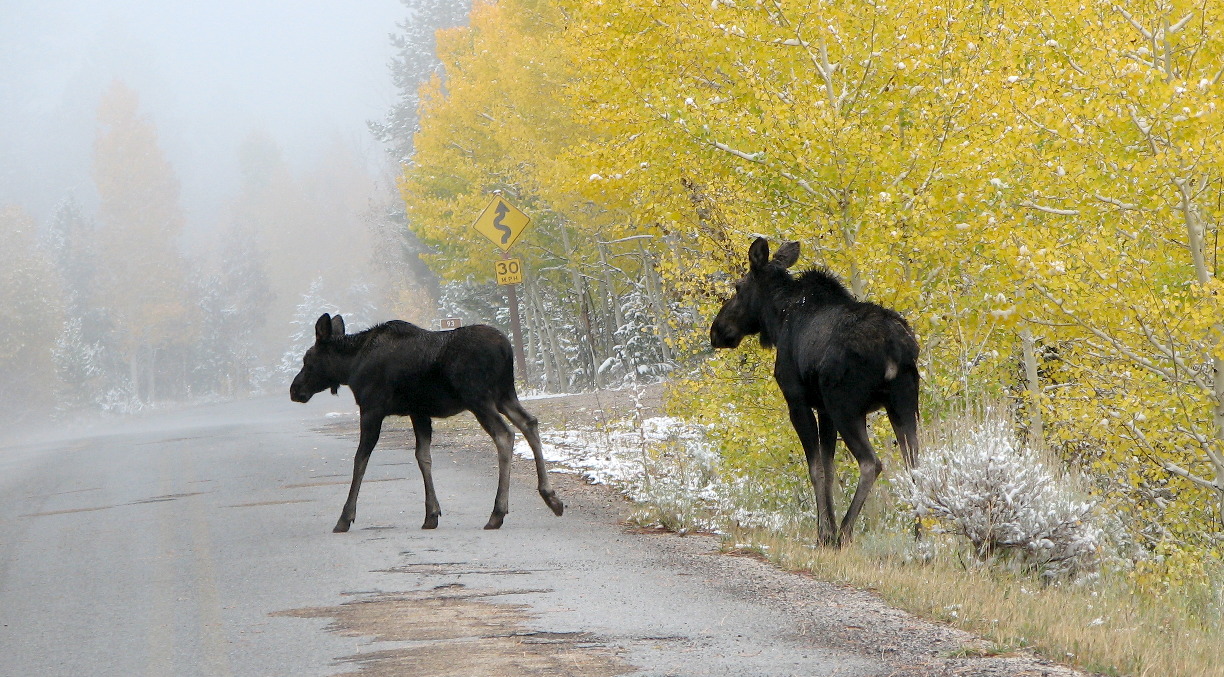 Daddy calls baby across with a snort.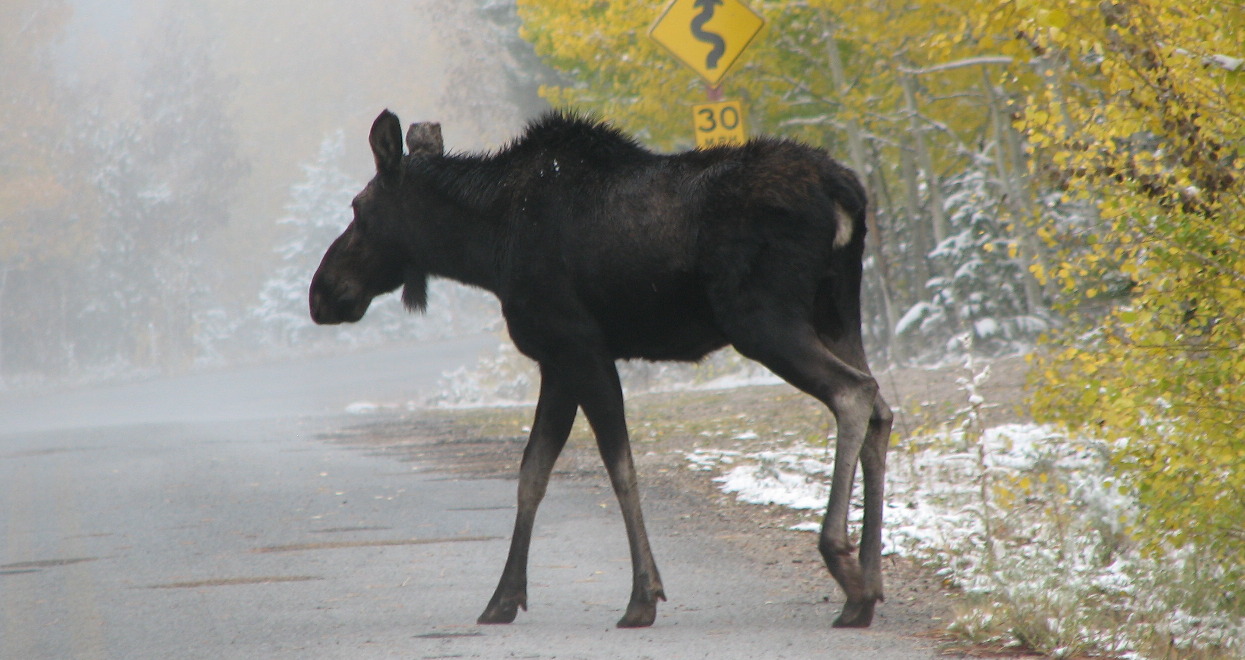 Then momma follows.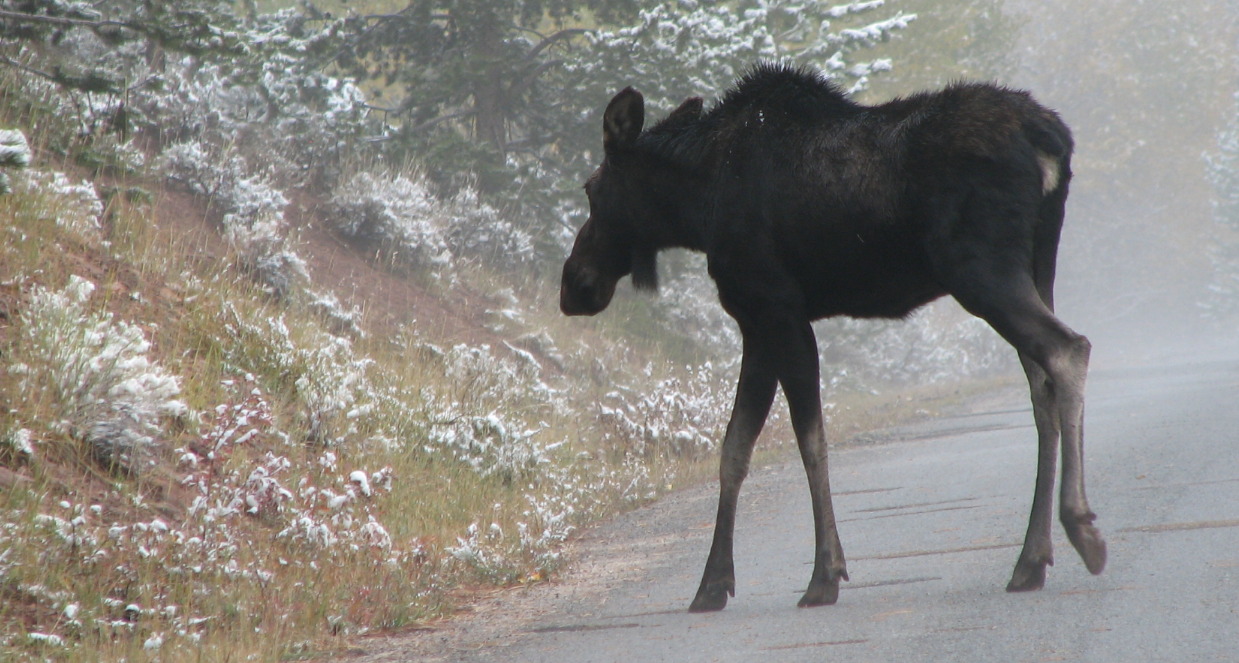 What a picture.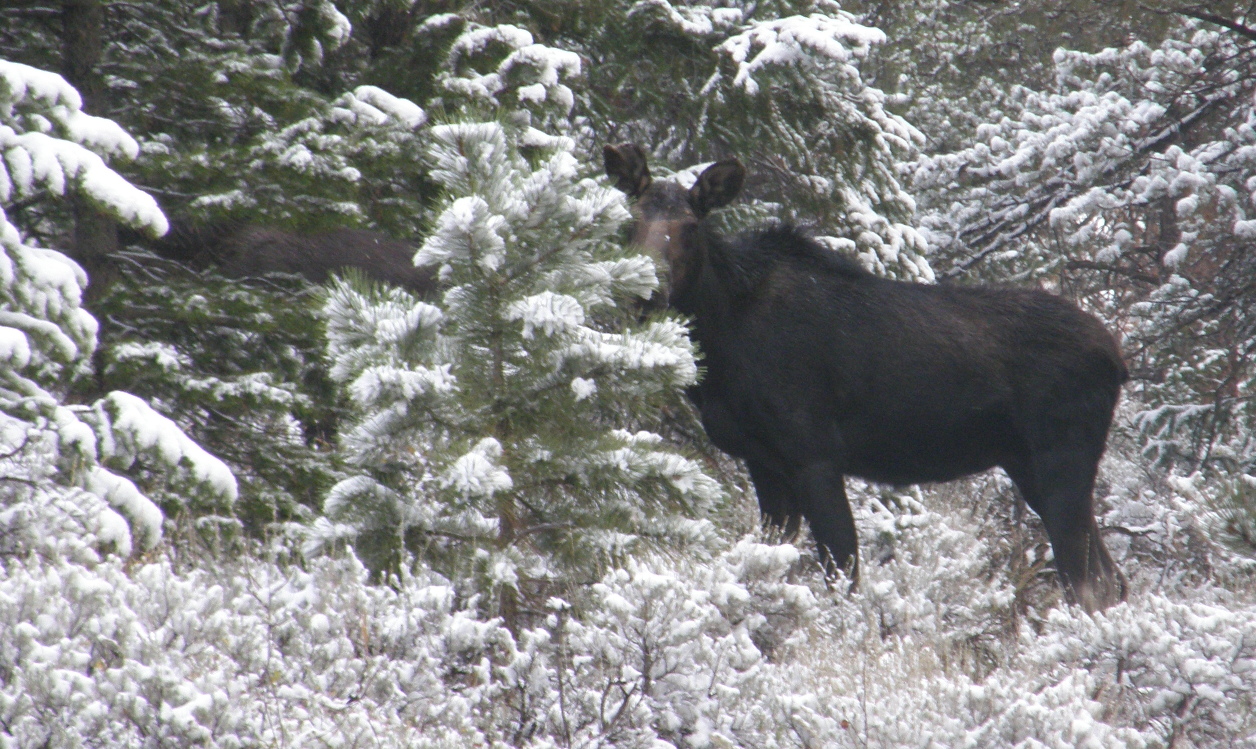 Mom looks back and says thanks for letting them cross.
---
Here is a clip of the mooses you won't want to miss. Click here to view Moose clip
---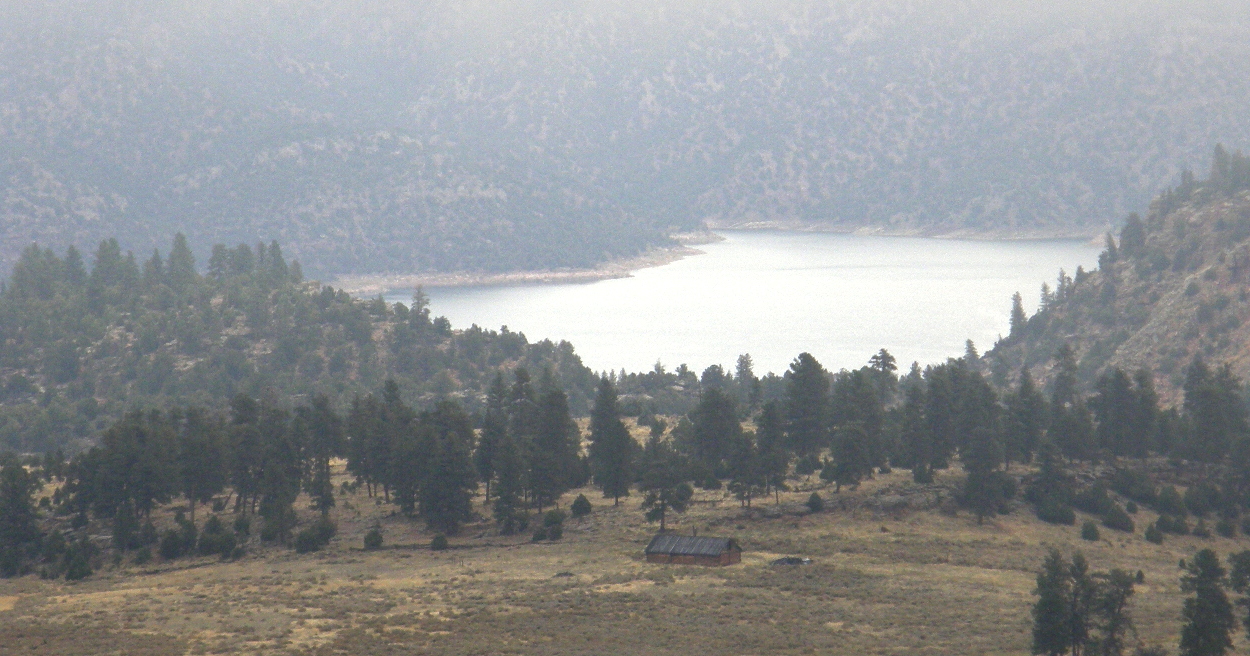 Small lake in the valley.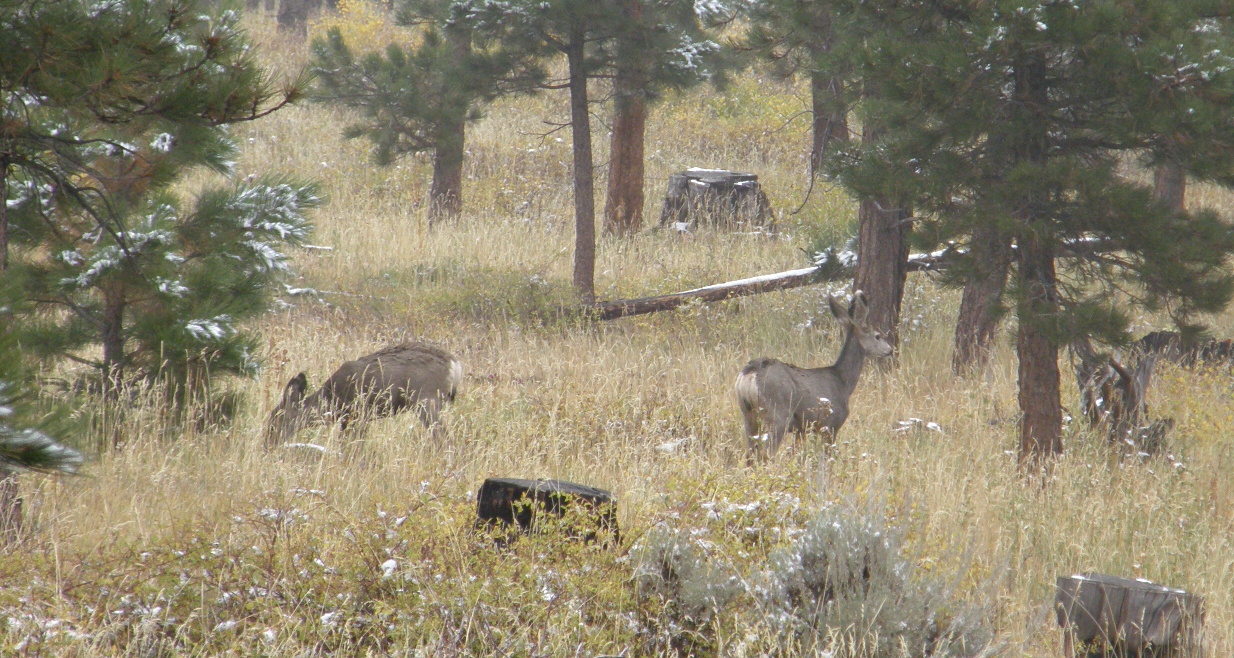 We spot a couple of small deer.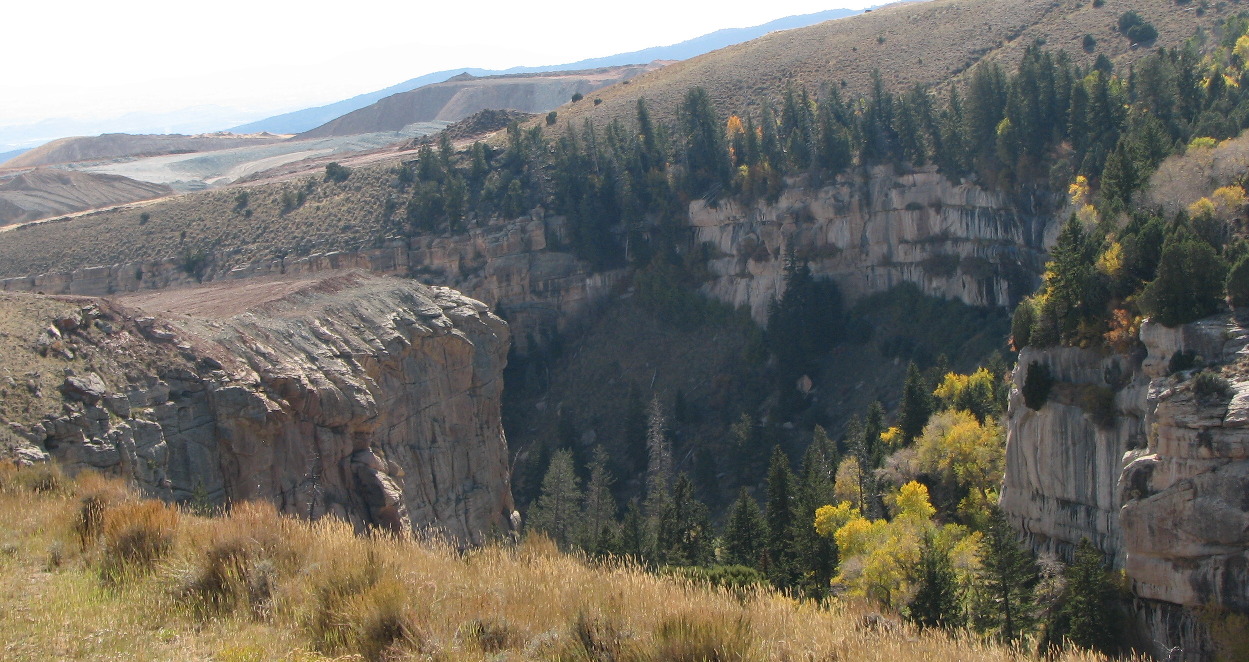 By now the sun is out ,the sky is blue and the temp is up to 60.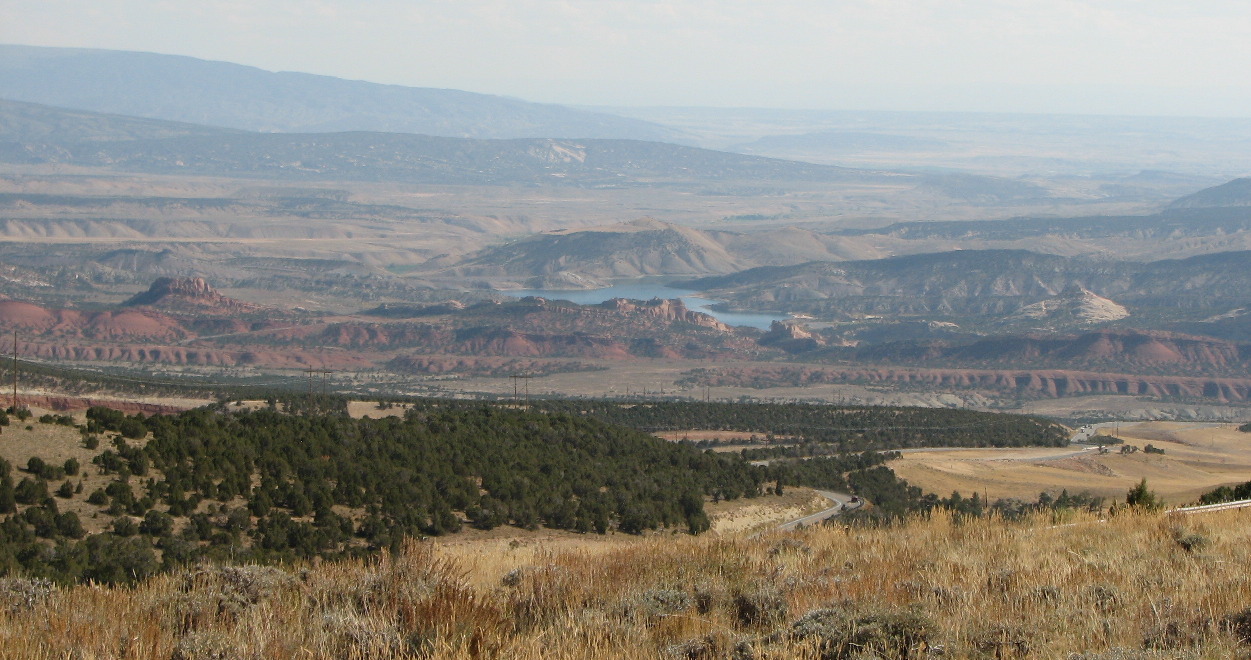 Coming down into Vernal, Utah
So what we thought was going to be a dull day was one of our best.
We landed in the Best Western Dinosaur Inn.
Tomorrow we go to Dinosaur National Park.
See you on Day 10 Ralph, Prilly & Sue