Wed Oct 12, 2005
---
DAY 16
Today blue skys and about 60 degrees.
As we leave Douglas and head west on Rt 220 we pass Independance Rock. This was
a significant spot on the Oregon trail. If the wagon train did not reach this point by July 4
you were not going to have enough time to make it over the mountains by winter.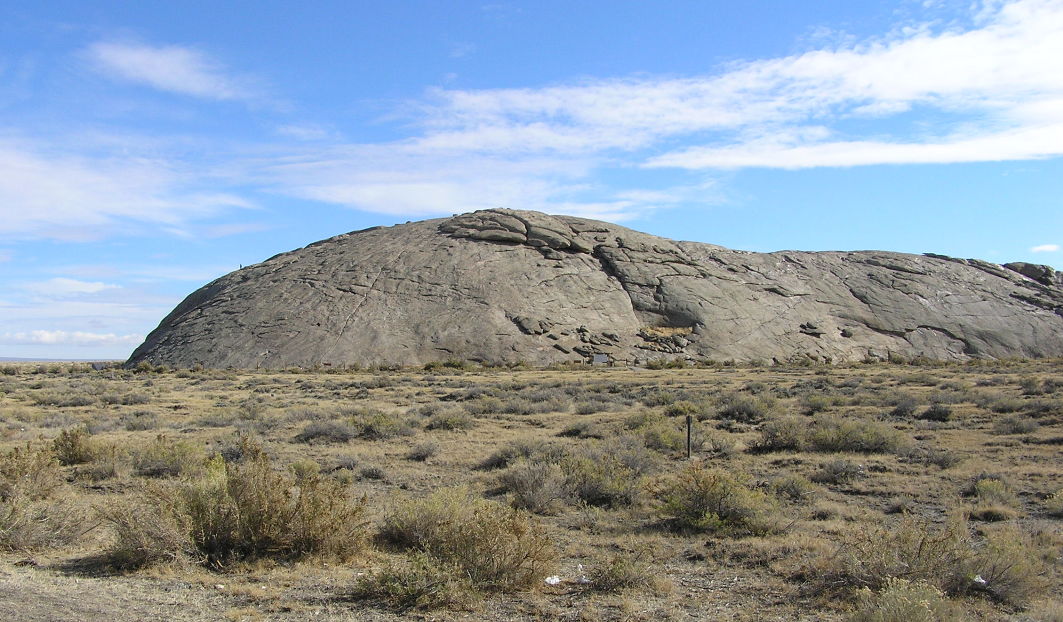 This little bunny was the greeting party.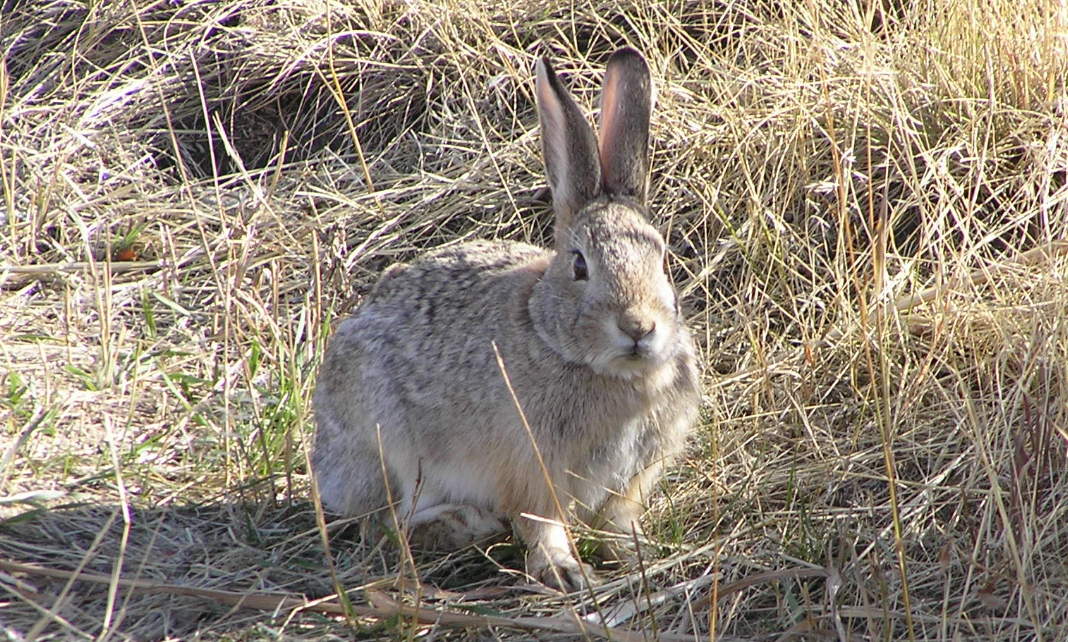 A rock this big you just had to climb.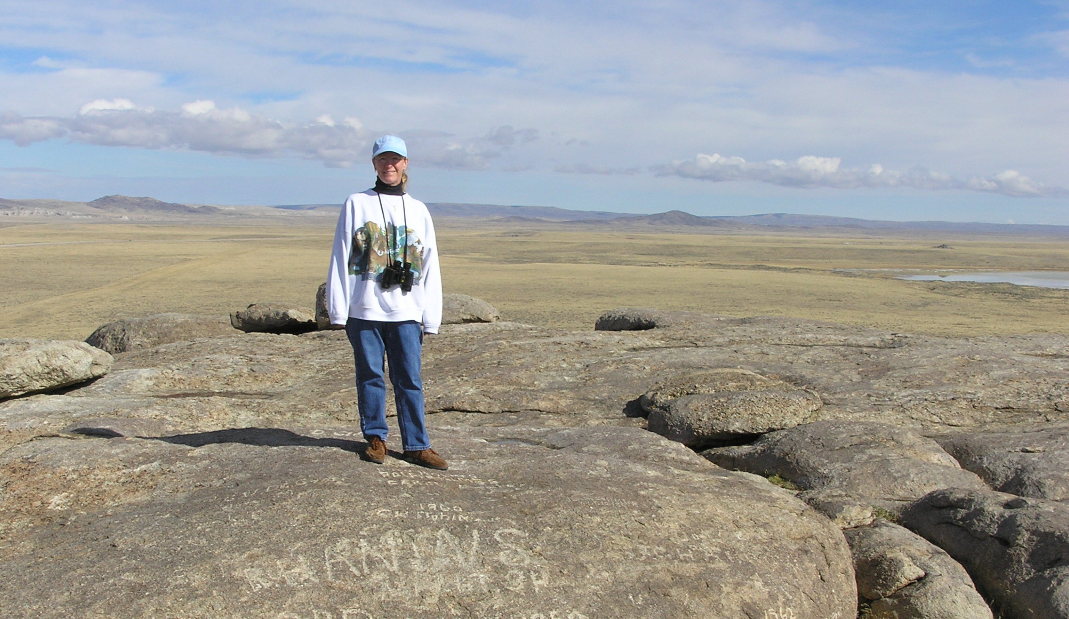 When you got to the top, there were all kinds of names and dates of pioneers who climbed up
here and scratched there name and date on this rock, some dating back as far as 1832.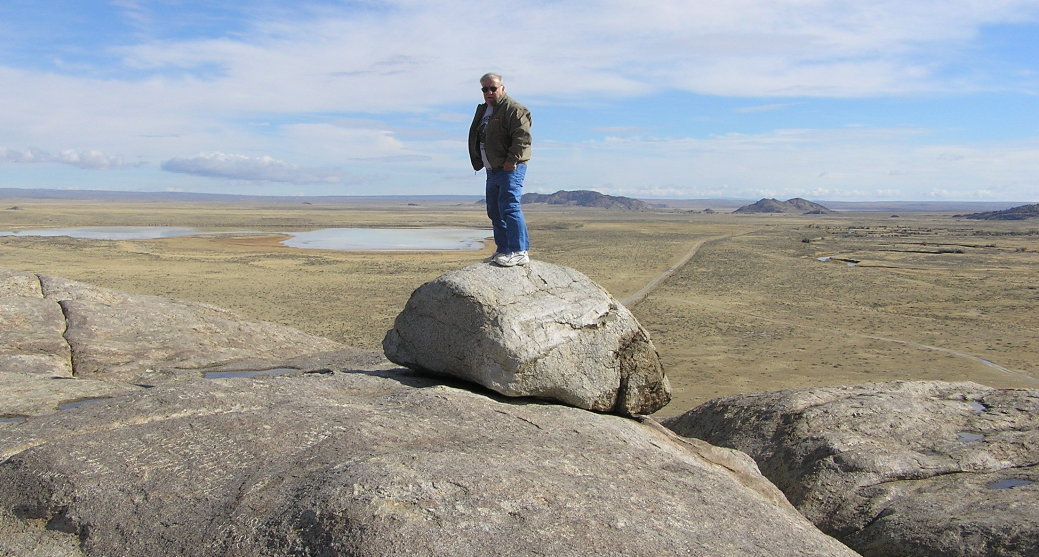 While Prilly was on top she made a two for one geo find and we decided to help them along in there journey.
If you go to groundspeak.com it will explain it in full. Basicly in short, a person puts a item with a special
dogtag on it in a place that it will be found. Also with it are directions of where this piece is heading.
The bag she found had two of these items in it, both with their own agendas. One was a little figure of a girl
named Kim Possible. She had started her journey in east Tennessee and was trying to get to Lander Wyoming.
We had to go right by Lander so we were able to give her a ride there. When we got there we gave her
a good hiding place and emailed her owner on where to find her. The other item was a big coin. It was trying
to see how far it could travel in one year. It had started in Washington State so we decided to give this one a ride
back to Florida and hide it there.
After you find or hide a piece you post it on the web site where people can see the progress.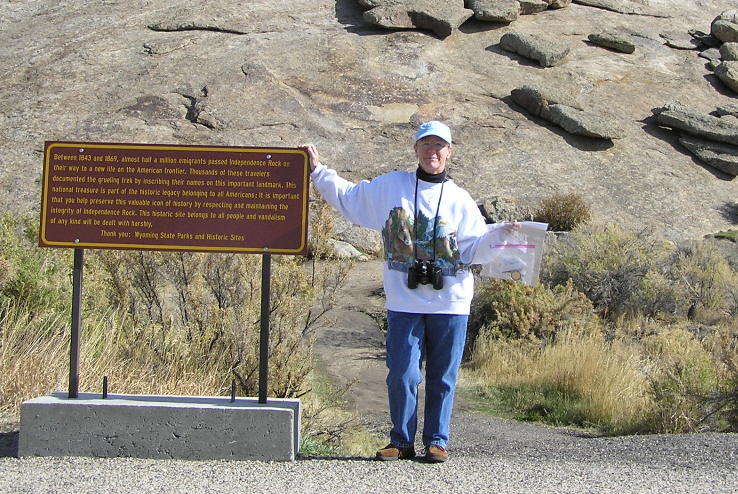 Another great view.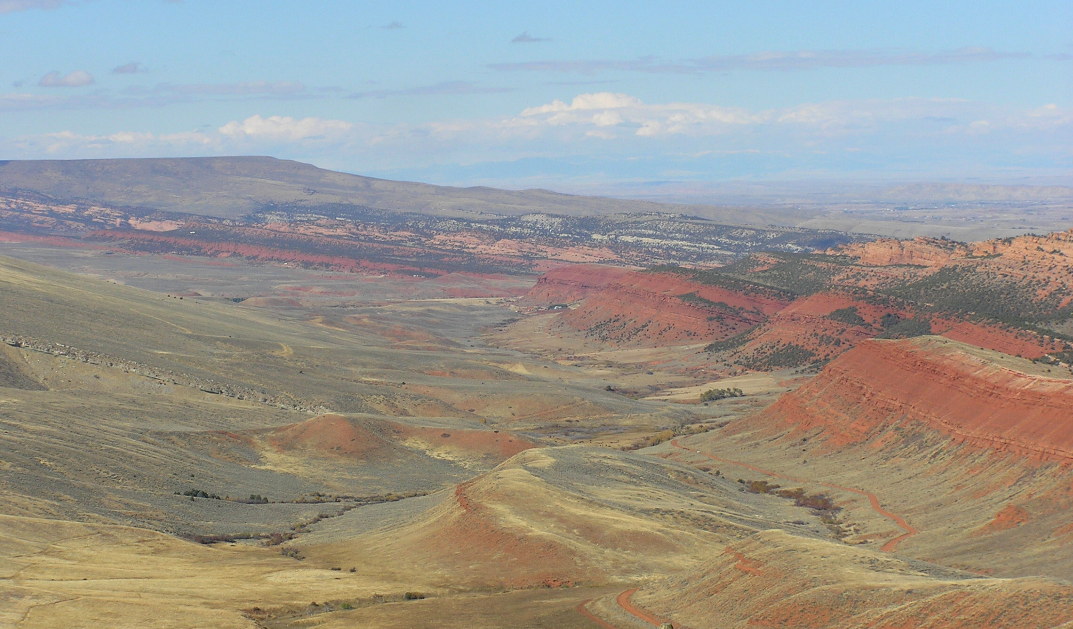 So many, it's hard to pick.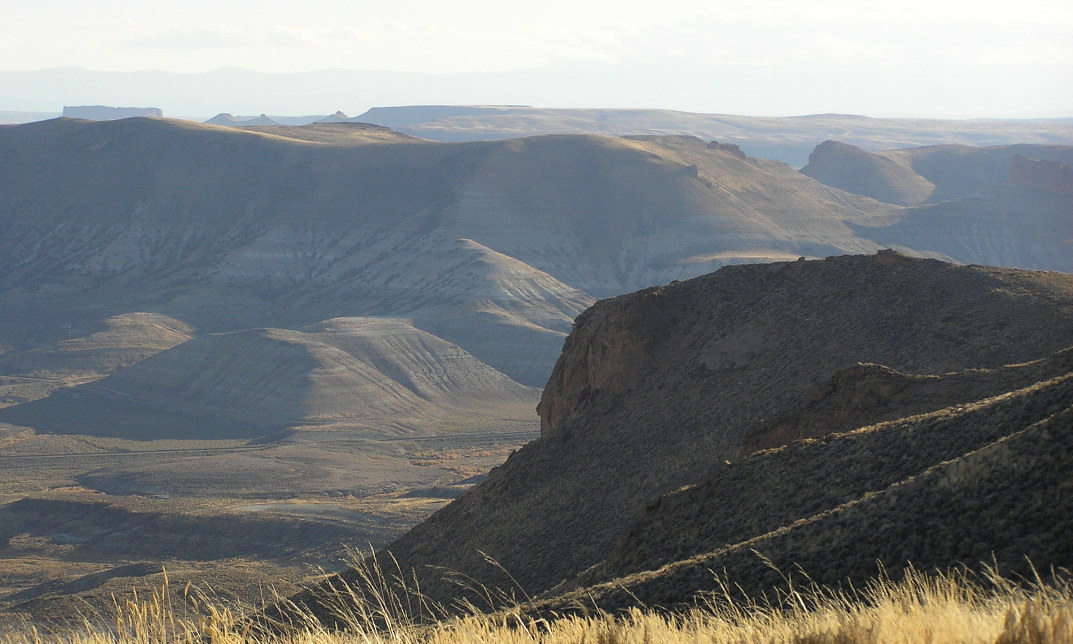 On the way to Green River Wyoming where we planned to stop for the night, we decided to take the back roads
around Wild Horse Loop and see if we could get lucky and see any wild horses.
As you see we were blessed again.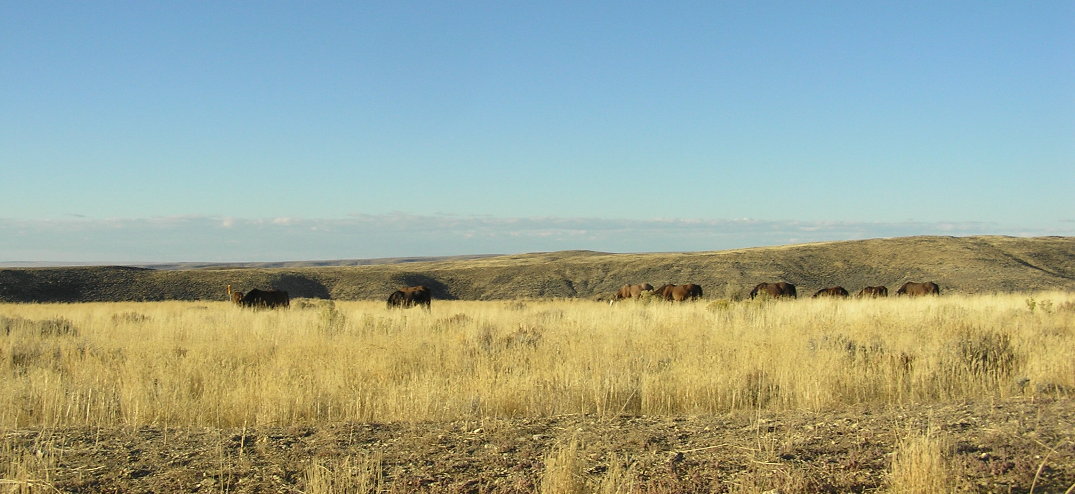 We even caught one nursing.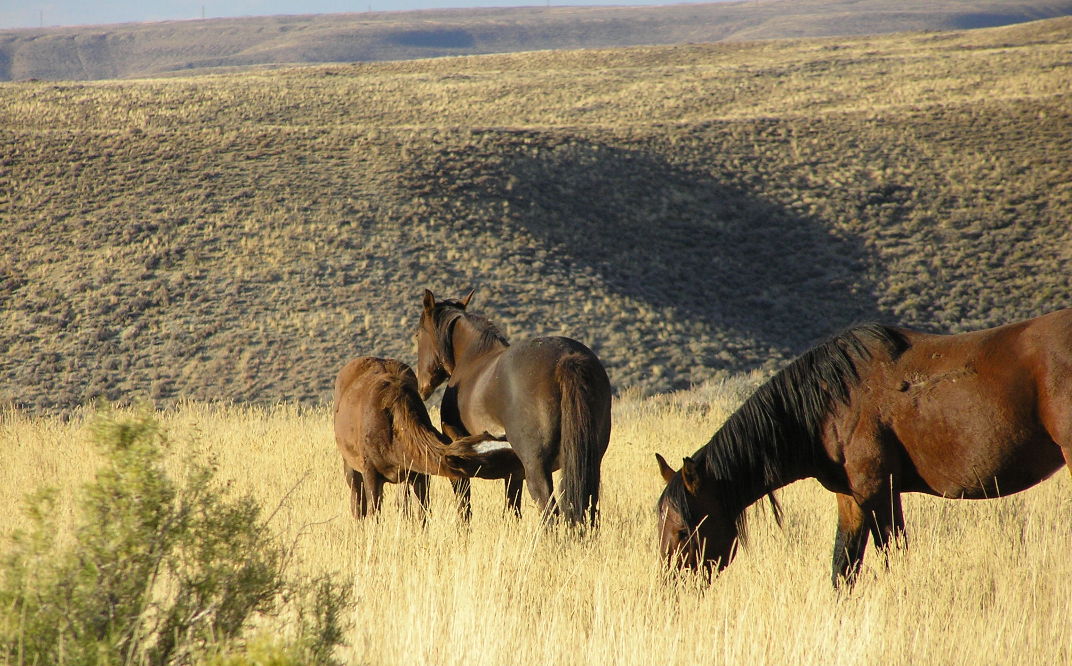 These guys are not easy to find.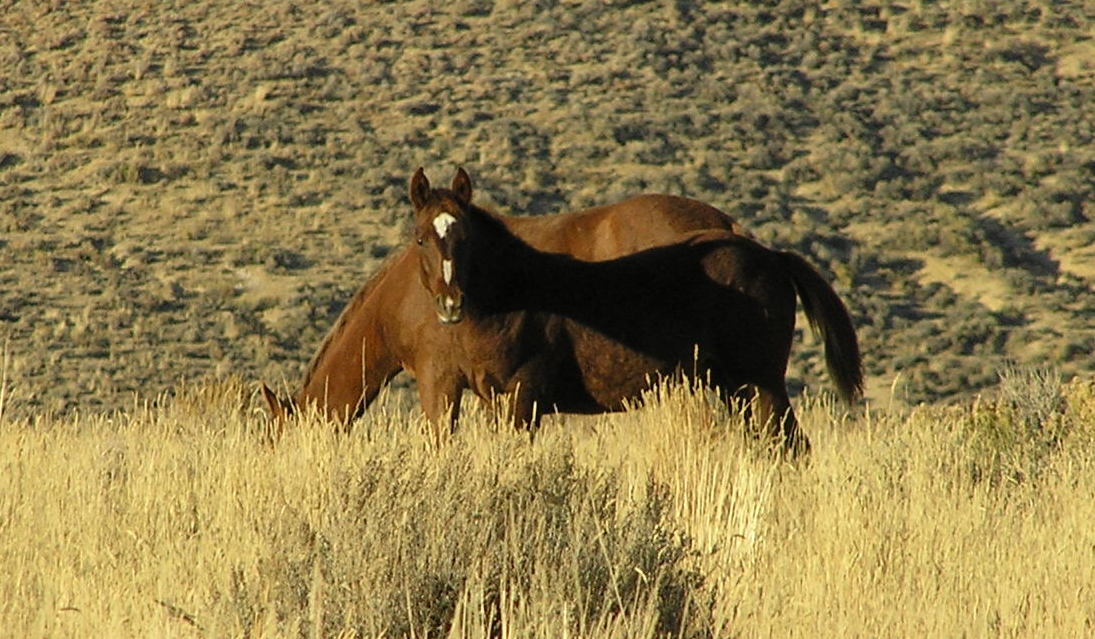 They all looked sleek and fat and ready for winter.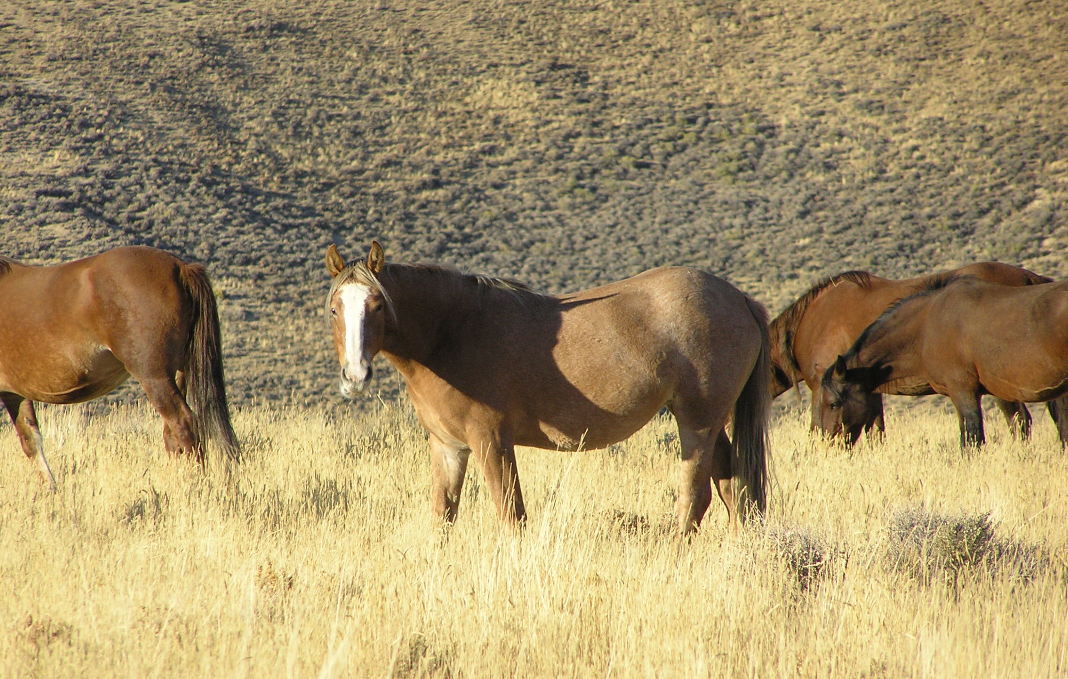 There is about 400,000 acres out here to roam and only about 250 horses. You can see why its
not easy to find them.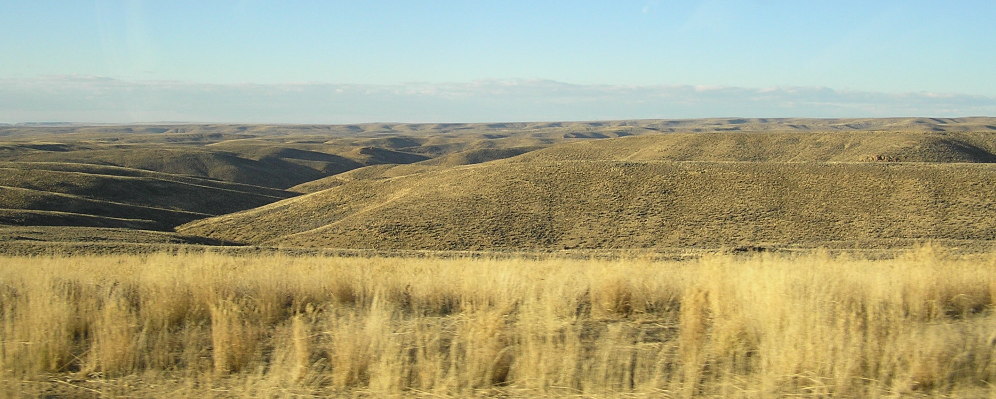 As the moon rises we head for the motel.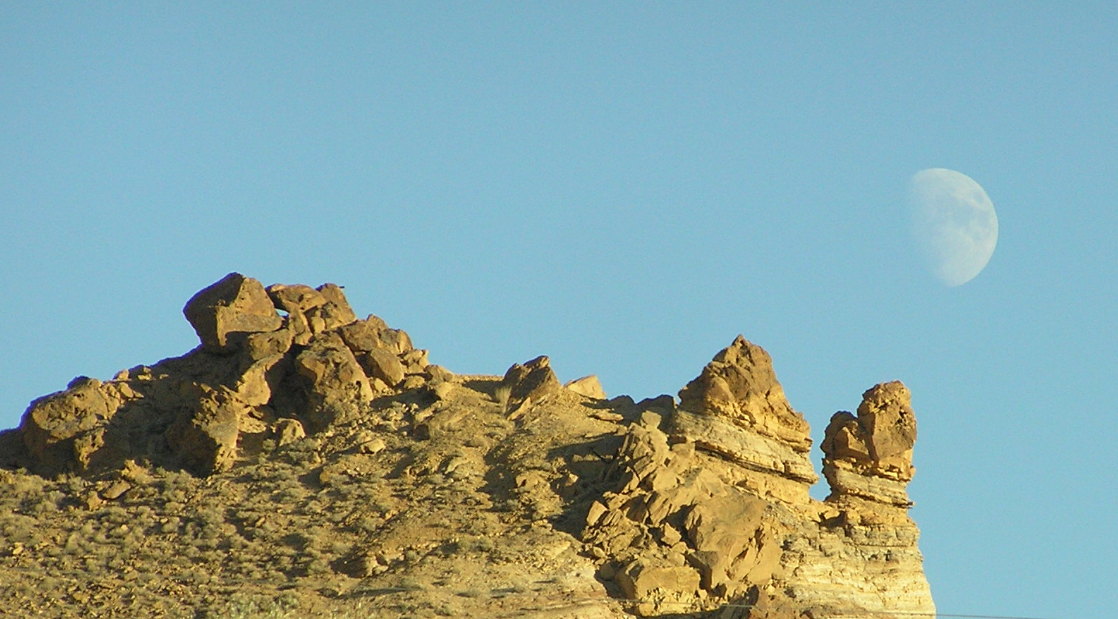 On to Salt Lake tomorrow.
See you then,
Ralph & Prilly
---